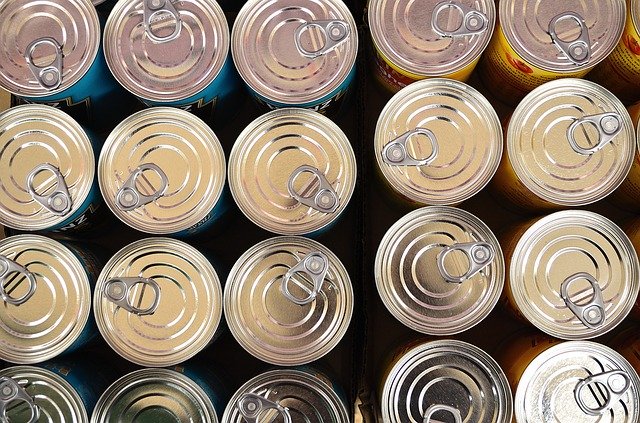 Can You Recycle Tin Cans? 🥫
Can You Recycle Tin Cans? 🥫: One of my colleagues at work recently asked me a question. She said that she had so many empty cans of Coca-cola and Pepsi cluttered in her kitchen. Unsurprisingly, she does not know what to do with them. Me, being the good samaritan that I am (please believe me), helped her out with that.  And I am going to share with you what I discussed with her here.
---
>Download Now: Free PDF Business Owners Guide To Commingled Recycling Bin Services
---
A Bit About Waster
Before we discuss the topic of tin can recycling, let me share with you more information about Waster.
We here at Waster provide you with innovative solutions for you and your business's waste management and recycling needs. Furthermore, we provide flexible, 30-day contracts instead of the typical lock-in contracts, which proves to be better.
Click on the blue button to learn more.
---
READ: Infectious Waste Disposal 💉
---
Yes, You Can Recycle Tin Cans!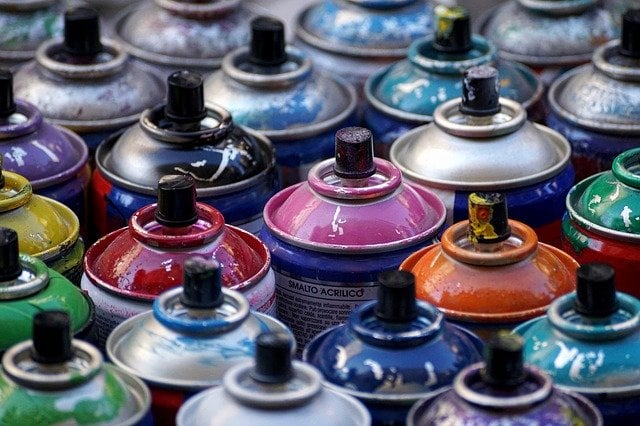 In fact, steel is one of the most recycled materials in the industry. A tin can is typically made from steel with a tin coating, after all. In the event that you need to get rid of your excess, empty tin cans at homes, you can cooperate with and contact your local council for more details. Additionally, you should also know that many types of tin cans are recyclable. In a guide made by recyclenow, they separated the recyclable tin cans from the non-recyclable ones.
The recyclable metal items include the following:
Drink cans
Food tins (you should put the tin lids inside the tin before collection)
Biscuit/chocolate tins, along with their lids
Aerosol cans (remove plastic caps; recycle them separately)
Aluminium foil (used for baking and covering food) – remember to scrunch foil together and form then into a ball-like shape
Aluminium foil trays such as take-aways trays, etc.
Tubes made from aluminium like toothpaste – make sure to remove the plastic cap
Furthermore, here the non-recyclable ones:
Laminated foil (e.g., cat food, coffee pouches; basically anything like this that springs back when you try to scrunch them)
Chip packets and sweet wrappers
Chemical metal containers (e.g., engine oils, paints, white spirits)
Metal cutlery, pots, and pans found in kitchens
Any other metal products not listed on recyclables (e.g., irons, kettles, pipes, etc.)
Things To Remember
You should also remember to wash them before collection. Leftovers in the form of either food or liquids can contaminate other recyclable materials and render you unable to recycle tin cans. Additionally, you can leave on the labels. The handlers at the recycling facility will remove them for you.
Furthermore, the lids should be properly dealt with before collection and recycling. You can leave the metal lids as is to recycle with glass. Or you could also put them inside the can.
As for ring joiners (i.e., six-pack ring for beer), they can be recycled along with plastic film and carrier bags. Just find a collection point in your nearest, large-scale supermarkets.
What About Soup Cans?
There is still an ongoing debate on whether soup cans are recyclable or not. After all, whether it is made of tin or steel, it does not matter, you can still recycle them. But what makes it unrecyclable for some is the simple fact that there is another type of material present in steel or tin soup cans. They have a thin layer of tin coating that prevents corrosion and keeps the soup fresh. Without the coating, steel or tin cans can very much be recycled. But they are said to contain bisphenol-A or BPA for short. We have already tackled the dangerous effects of BPA on our blog regarding plastics affecting fertility and recycled toilet paper facts.
The best thing to do if you still want to recycle your soup tin cans is to contact your local council. Additionally, you can also research your nearby drop-off location and ask whether or not they recycle soup tin cans containing BPA.
Recycled Tin Cans Crafts
If you do not want to send your tin cans coming from your kitchens to the kerbside for recycling, you can opt to use your creativity and turn them into something different! Check this blog from Simple As That as they present to us 25 unique ideas that you can do to recycle tin cans.
If you click on the blog, you will see different kinds of arts and crafts made from tin cans along with other products. These recycled items include a wide array of products such as flower pots, pen holders, utensil holders, watering cans, and even Halloween designs. One design I'm quite fascinated with is recycling tin cans, turning them into lanterns. See the design here.
Waster's Commingled Recycling Service
If you are located in Australia, avail our commingled recycling services now. Questions like "Is there a tin can recycling service near me?" will be solved with the help of Waster! Remember these when you think of Waster:
You pay exactly what you asked for – and not a dollar more! For your waste management and recycling needs for magazines with staples – or any other type of materials – avail our flexible, 30-day contracts instead of those long, unproductive, and hidden fee-containing lock-in contracts.
Designed for small and medium businesses – we help you reduce cost while boosting recycling. That's a win-win situation!
On-time and reliable – we provide fully-accredited logistics and facility operators. By saying so, we ensure the safety and efficiency of our services.
Check out our commingled recycling service at our waste recycling shop.
Can You Recycle Tin Cans: Conclusion
Recycling tin cans is very much possible. Just follow the guidelines on what to recycle and how to treat them before collection. If you opt not to put them in your kerbside collection, you can instead repurpose them into different kinds of items.
Waster: Things You Need To Know
If you're looking for recycling bins, check our waste recycling shop and find the best deals in terms of pricing and services. Check our medical waste disposal for more information.
Also, please call 1300 WASTER (1300 927 837), or email us at [email protected] if you have any further questions.