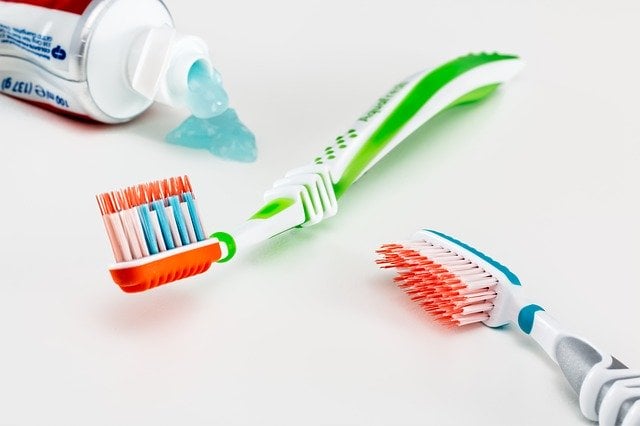 Recycle Toothpaste Tubes ♻️
Recycle Toothpaste Tubes ♻️: My morning off to work involves a routine process which I never skip. First, I make sure to cook up a nice old brekkie, as well as lunch to enjoy at work. Then after packing all of that and the other stuff I need, I then take a relaxing shower.
Before hitting the showers, I make sure to brush my teeth the right way – about 2 minutes or a bit more. Being sort of a neat freak, I frequently change my toothbrush.
---
>Download Now: Free PDF Business Owners Guide To Commingled Recycling Bin Services
---
When I say frequently, I mean every one and a half month to two months or so. This would have never been a problem if knew how to dispose of them (in this case, recycle) properly. However, as I did not know before, I only threw them in the rubbish bin. This is also the case for the emptied toothpaste tubes and other oral care products I use.
Noting this to myself, it got me thinking: could I have been more responsible and tried to find a way to recycle my toothbrush, toothpaste tubes, and other oral care products? And of course, the answer to that is yes. Now that I work for a waste management company, I realised many things I deemed unrecyclable are, in fact, recyclable! Obviously, this includes oral care products. Read on to learn more.
A Bit About Waster
Before we discuss how to recycle toothpaste tubes and other oral care items, let me share with you more information about Waster.
We here at Waster provide you with innovative solutions for you and your business's waste management and recycling needs. Furthermore, we provide flexible, 30-day contracts instead of the typical lock-in contracts, which proves to be better.
Click on the blue button to learn more.
---
READ: Grease Trap Odour Control 💧
---
How Can You Exactly Recycle Toothpaste Tubes And Other Oral Care Products?
As the opening statements suggest, you can indeed recycle toothpaste tubes along with other oral care items with the help of TerraCycle provided by Waster!
Waster Encourages You!
Generally, very limited facilities accept these type of products because of their composition. Both toothbrushes and toothpaste tubes are made up of different kinds of materials combined together. As a result, this can lead to them going into landfills.
But if you research well enough, you will find that many of these "unrecyclable" materials do, in fact, have alternatives. TerraCycle usually is the first one to come in mind when looking for alternate options.
Watch and discover why recycling is beneficial for businesses:
Buy The Box Here
May you be a dentist looking for proper recycling in the dental office or the likes, you can definitely inquire about it to us. More specifically, we provide toothpaste and toothbrush recycle box you will need to send off these types of waste.
As our customers and readers alike already know, we offer a wide variety of TerraCycle "Zero-Waste" recycling boxes that can fit your business's needs. Recently, Waster has added more products available which include oral or dental care products. We will discuss below the easy process you need to do.
View the Oral Care Waste and Packaging – Zero Waste Box highlighted here.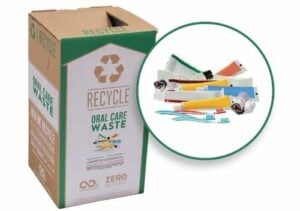 How Do I Ship Off The Toothpaste Tubes And Other Oral Care Products I Want To Recycle?
Shipping it off is fairly easy. Once you get the box from us, here is what you should do to ship it off to TerraCycle:
Pick the box size you want to purchase – either small or medium for oral or dental care products.
 Only put the appropriate type of waste here. In this case, only recycle toothpaste tubes, toothbrushes, toothbrush and toothpaste tube plastic packaging, and floss containers. More details will be discussed here in the next section below. 
After you filled it up with the appropriate items, you can then ship the box to TerraCycle. Use the pre-paid shipping label affixed to the TerraCycle box. Rest assured that your sent items are recycled properly and safely.
What Should Or Shouldn't I Send?
Remember: you are trying to toothpaste tubes, toothbrushes, and other oral care products, not any other items. So, do not include items not deemed as appropriate.
Read below the following statements for more information:
Please note that we will not accept organics, broken glass, bio-medical waste, soiled diapers, expired medication, pesticides, paint, pressurized canisters or medical sharps in any of our boxes.
Additionally, we will also not accept electric and battery-powered toothbrushes, along with their other parts. However, the electric toothbrushes' heads are accepted. There is a program specifically for recycling electric toothbrushes – also by TerraCycle.
Should I Clean The Toothbrush Tubes, Toothbrushes, And Other Oral Care Products Before I Recycle Them?
Ideally, you just have to make sure that there are no more leftover toothpaste or dental floss before shipping of the box. So, make sure to check that thoroughly if you want them to be recycled.
Furthermore, if you do clean the products before putting them in the box, make sure to dry them first. Not doing so will ruin the package.
What Will They Do With My Waste?
Once TerraCycle has collected your oral care waste, they will separate them by composition. Next, they will then shed and melt the products into hard plastic which they remould into new recycled products.
Recycle Toothpaste Tubes: Conclusion
Toothbrush tubes and the likes are just one of the examples of products wherein what we thought was impossible to recycle is indeed recyclable. Make sure to research if you want something recycled.
Also, if you specifically want to recycle toothpaste tubes and other oral care products, the best thing to do is get a TerraCycle box, as they have the means of recycling what is considered "unrecyclable" by many.
Other Waste Management And Recycling Bin Services Waster Provides
If you're looking for recycling bins, check our waste recycling shop and find the best deals in terms of pricing and services.
Also, please call 1300 WASTER (1300 927 837), or email us at enquiries@waster.com.au if you have any further questions.