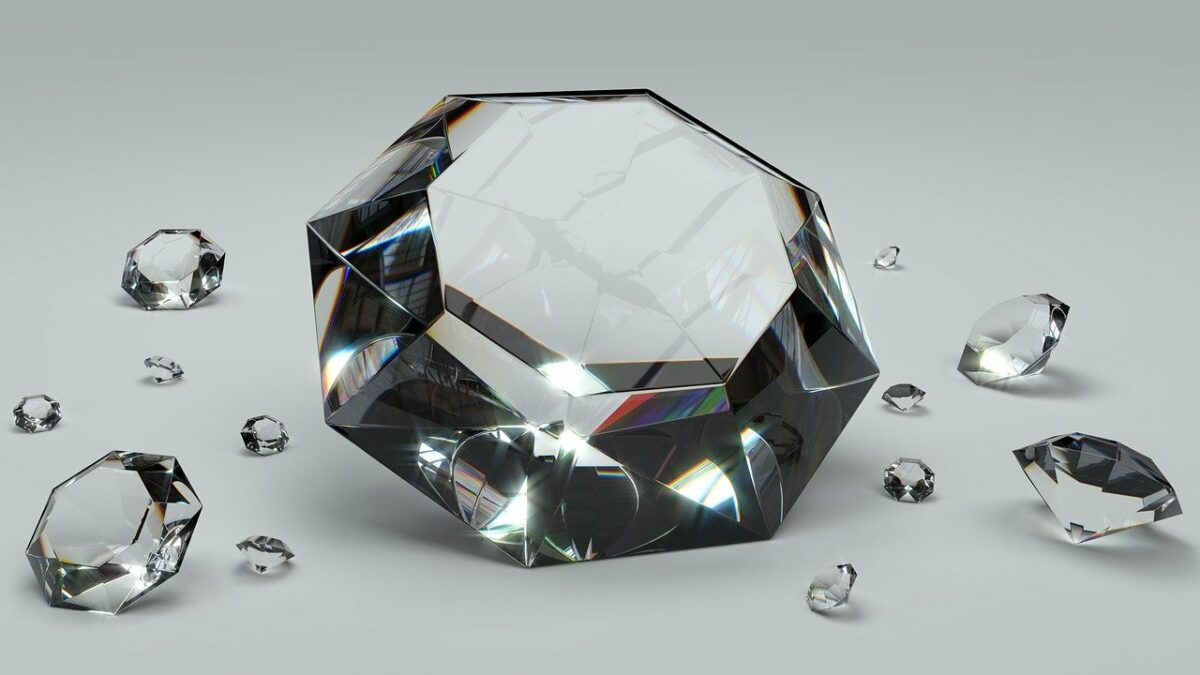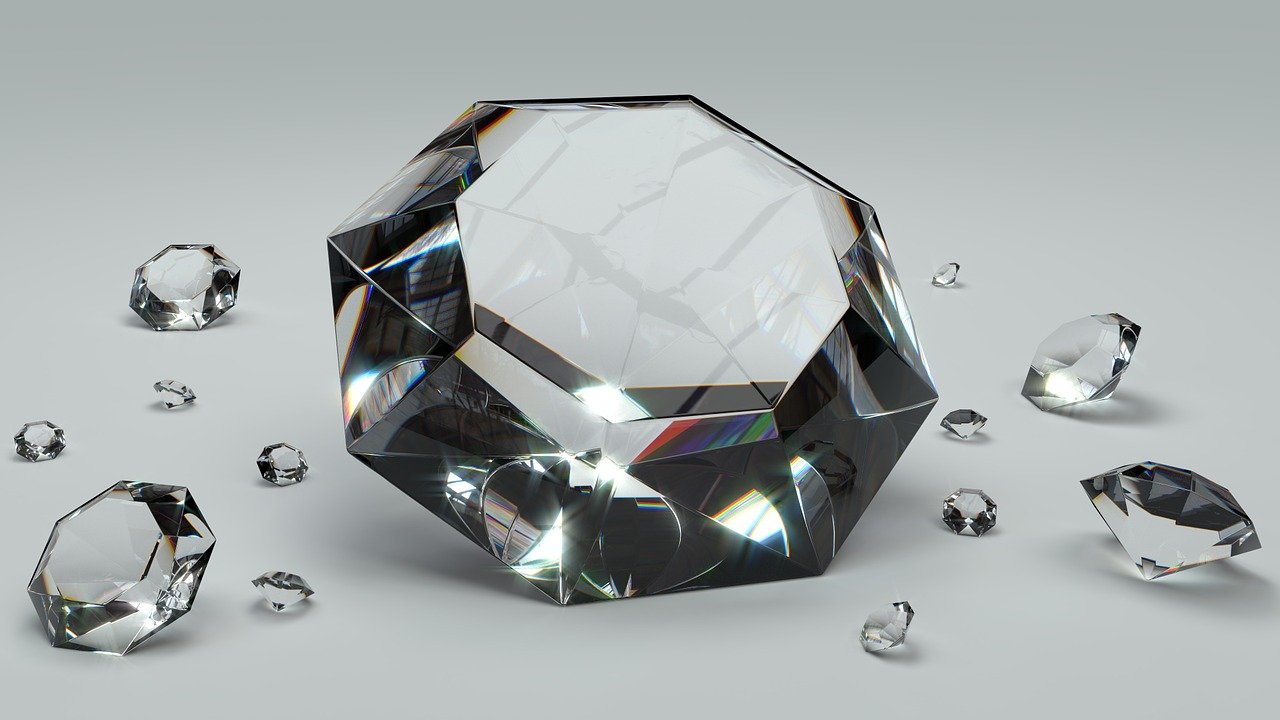 Recycled Jewellery Australia 💍 – What You Should Do With Old, Valuable Jewellery
Recycled Jewellery Australia 💍: In this blog, we find the best options to deal with your old, unwanted jewellery. I know that this might be a weird question for some, but it is still a legitimate question that is asked by our readers. Discover what options you have when it comes to dealing with jewellery here. Continue reading this blog to learn more.
Have you ever dreamed of owning the Hope Diamond, Pink Star, or Blue Moon of Josephine? Do you not know what those are? If not, then let me share some info with you: they are some of the world's most expensive jewellery. Between those three, we are looking at around 369.3 million US dollars (or a whopping 515.5 million Australian dollars!) worth of jewellery.
Those number honestly made me gasp in shock. I honestly did not think some things so small would cost so much money. If I somehow earned that amount of money, I would have enough to live 3 (or maybe even more) lifetimes!
With that said, jewellry are some of the most beautiful and valuable items we have here in the world, even if they are not worth as much as the three I mentioned above – far from it, really, but still, my point stands.
Five bucks says that you have some jewellery in your possession. If you do not, then you need to have some! Not only are they bought and owned for their aesthetic looks, but they are also sought after because of their long-lasting value. Jewellery also has the interesting ability of connecting you with the older generations. For example, you might own a gold-adorned pendant that was previously owned by your great, great grandmother. Interesting and quite haunting, right?
We can all agree that we now know jewellery's true value.
Short answer: because of jewellery's value, you do not recycle it by placing it in the recycling bin. There are other ways, however, to get them off your hands, which may sound a bit weird because they have high value.

– Mr Waster
Environmental concern
Now, I want to ask you a weird question: can we recycle jewellery?
Of course, this might sound weird because, really, who wants to recycle something so expensive? However, do note that this is a legitimate question and has some validity to it. Below, we will discuss jewellery recycling's possibility and even provide one example of a business who specialises in creating and selling jewellery using sustainable practices.
A bit of a spoiler: this company that we will use as an example manufactures and sells jewellery using sustainable practices by using recyclable boxes and working towards recycled ring boxes is based in Australia.
Waster provision: recycling solutions available for small and medium Aussie businesses
Before we take you further into the discussion and determine whether or not you can recycle jewellery in Australia, whilst also presenting you with an example company that manufactures and sells jewellery using the best practices, we want to share Waster with you.
Who is Waster? Why do plenty consider it as one of the best waste and recycling companies in Australia?
---
>Download Now: Free PDF Business Owners Guide To Commingled Recycling Bin Services
---
Simply put, Waster provides you with innovative solutions for your and your business's waste management and recycling needs. In addition to that, we provide flexible, 30-day contracts instead of the typical lock-in contracts, which proves a better choice nowadays.
Click on the blue button below to learn more.
---
READ: Can You Recycle Receipts In Australia? Let's Take A Look 🧾 
---
Yes, you can recyle jewellery in Australia. Here's how…
Firstly, people want to recycle their jewellery not just in Australia, but in the whole world, because of sentimental reasons. And with that said, you can definitely recycle your jewellery in Australia. Obviously, recycling it does not mean throwing it in your recycling bin. You recycle jewellery differently than regular household items such as newspapers, metal cans etc.
Mainly because of its sentimental and financial value, you can go ahead and recycle jewellery by requesting modifications from jewellers. For example, if you want a new piece of jewellery that you designed yourself, then you can work with a designer and create a new piece basing from your design. You can embed them with your old gemstones, precious metals or even an old jewellery piece, depending on your tastes.
In simpler terms, you can go ahead and customise your old jewellery to recycle it and turn it into a newer piece!
What if you do not want your old jewellery anymore?
Not thinking of recycled jewellery in Australia or any of that similar stuff and just want to get rid of your own jewellery? Then, you simply have the following options:
Keep it and give it to your successors. You do not have to do anything with it yet. Wait until you get older (for fairly younger people) and give it to your grandchildren or great grandchildren so that they have a memorabilia of you.
Give them to others now. If you really want to get rid of your jewellery now, then you can go ahead and give them to your family members or closest friends.
Sell them! Want to make a profit? Then consider selling them. Jewellery, as mentioned above, have long-lasting value that can continue to grow over time. An advice: have them appraised first so you know their true value.
Recycled jewellery Australia: example sustainable company
This company might not make recycled jewellery in Australia, but they do have some of the best and most sustainable practices. We present to you: Natalie Marie Jewellery (or simply NMJ).
They are an Australian-based company that offers a non-traditional jewellery experience by creating handmade jewellery with unique designs catered to their customers' wants and needs.
NMJ does this using the most sustainable practices there is.
When it comes to sending our pieces, we are working towards sending all of our parcels in 100% recyclable boxes or bubble mailers that are biodegradable, sourced and made in Australia, removing ourselves from daily single use plastic as much as possible. We are working towards a recycled/recyclable ring box, and hope to offer this in the near future.
Read more about them by browsing their website.
Contact Waster right now for your waste and recycling needs now!
Does your Australian-based business need waste and recycling services? If so, then you have come to the right web page!
Please call 1300 WASTER (1300 927 837).  You can also email us at enquiries@waster.com.au if you have any further questions. Find the best deals in terms of waste and recycling pricing and services!