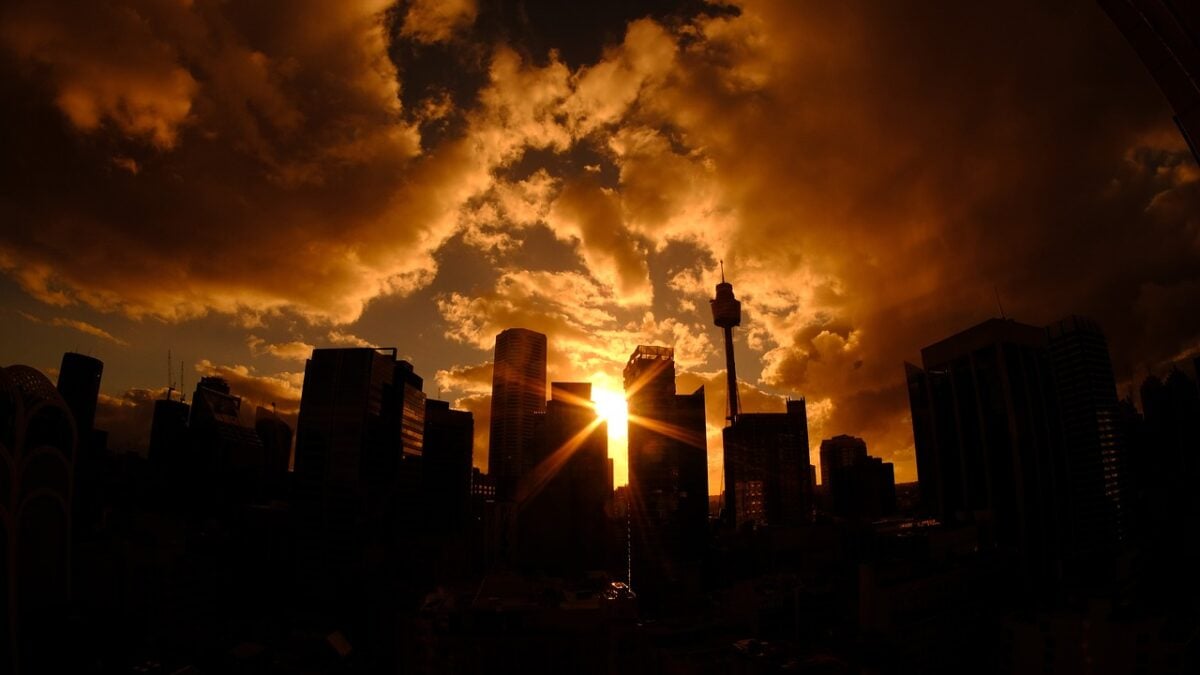 RecycleSmart Solutions: Helping Australia With Tricky-To-Recycle Their Waste! ♻️
RecycleSmart Solutions ♻️: Now, Sydney residents have the wonderful option of using the RecycleSmart app to recycle tricky items, therefore diverting waste from landfills even during the peak of the pandemic. 
For quite a long time, various individuals and teams have gone on to research the possibility of recycling tricky items we cannot put in the recycling bin. More and more produced items become much trickier to recycle, which results in even the most environmentally sound person getting confused about what can go in this bin or in that.
Even reading our blogs, you will see that you can recycle some items but cannot put them in the recycling bin. We have shared examples of tricky items to recycle such as envelope windows and Xrays. Make sure to read them to learn more!
---
>Download Now: Free PDF Business Owners Guide To Commingled Recycling Bin Services
---
Quite frankly, even I got confused about what can and cannot be recycled. But of course, all of that can change with one simple initiative. And, the initiative I am going to share with you on this blog is RecycleSmart: one of the best solutions to deal with tricky items. Below, we will delve deeper into the discussion.
Now, let us continue discussing RecycleSmart solutions!
---
---
What is RecycleSmart solutions?
As mentioned above, RecycleSmart can aid in offering alternative solutions to otherwise tricky items to recycle. Just last year, the Sydney council sought the help of RecycleSmart and as a result, Sydneysiders have now relied on this program more to make sure no item (as much as possible) goes into landfill.
Ever since the State Government announced stay-at-home orders in June, the use RecyleSmart solutions have skyrocketed by almost 50 per cent. At the start of the year, eight tonnes of waste was diverted from landfill since the start of the year, with three tonnes collected in the past two months alone.
RecycleSmart solutions: what items can I send?
You can send a number of items to RecycleSmart. These include items such as:
Textiles
gloves, hats, jackets/jumpers etc., jeans, shirts, pants etc., shoes, sneakers, towels and other textiles; they also collect clothes, linens and shoes in a non-reusable condition
E-waste
alarm clock, angle grinder, blender and mixer, charger cord, computer parts (mouse, keyboard etc.), digital cameras, disposable Vapes (battery only), electrical cable, electric games, consoles and toys, electric grill, electric toothbrush, hairdryer, headphones and earphones, iron, kettle, laptop, mobile phones, mp3 players, DVD player, smartwatch, small stereos, speakers, radios, small toaster, torches, video and DVD player, waffle maker and wifi modem
Other household items
Aluminium Coffee Capsules (click here for instructions), batteries, blister packs (Blister packs are n/a for collection in Campbelltown and Sutherland Shire areas), books in sellable condition to be donated to OpShops – books must be in English, have all pages and no handwritten notes. Maximum 5 books per pickup. (click here for more info), cosmetic, hair care or skin care packaging – we collect any brand, just make sure it's almost empty or empty! NB: They do NOT collect shaving foam cans, perfume bottles, nail polish bottles and nail polish remover bottles
DVDs and CDs in sellable condition WITH covers to be donated OR unsellable condition WITHOUT covers, lightbulbs, fluorescent tubes, medicine (Medicine is n/a for collection in the Inner West Council and Sutherland Shire areas), polystyrene (white only, unbroken is best – food grade polystyrene and polystyrene from bean bags are not accepted) (Polystyrene is n/a for collection in Maitland, Sutherland Shire and Willoughby council areas), printer cartridges, sealed paint maximum 2L, smoke detectors/Alarms (Smoke detectors/Alarms are n/a for collection in Sutherland Shire), X-ray films, takeaway Coffee Cups (click here for instructions) (Takeaway Coffee Cups are n/a for collection in Sutherland Shire and West Torrens) and toys in sellable condition
Scrunchable soft plastic
According to RecycleSmart, soft plastics collection has resumed in some councils. Visit your account to find out more. Click here for detailed information.
Basically, they have a soft plastic collection in Burwood, Camden, Campbelltown, Canada Bay Area, City Of Sydney area, Hunters Hill, Inner West, Lane Cove, Mosman, North Sydney, Penrith, Randwick, Sutherland Shire, Waverley area and Willoughby Councils.
biscuit packaging (not including trays), bread bags, bubble wrap, cereal box liners, confectionary packets and bags, fresh produce bags, incl. string bags, frozen food bags, plastic film, plastic sachets, shopping/grocery bags, silver-lined chip bags, snaplock bags, squeeze pouches and sturdy pet food bag
How to send
If you live in the City of Sydney, you can now easily recycle your items that cannot go in the recycling bin thanks to one of the best solutions created: RecycleSmart. Here, the power pickup service has the capability to collect items such as clothes, soft plastics, light bulbs, batteries and more.
Residents can get a Free Plan Power Pick Up. Here's what you should know about the Free Plan.
2 bags collected for FREE

At least 6 weeks between pickups, as available. Next date visible in your account.

Pause, skip or cancel at anytime

Additional bags: $5 per bag (minimum 2 bags per pickup)

Friendly reminders included 🙂
They offer a FREE plan in:
Burwood Council

Camden Council

Campbelltown City Council

Hunters Hill Council

Inner West Council

Lane Cove Council

Mosman Council

North Sydney Council

Penrith City Council

Randwick Council

Sutherland Shire Council

Willoughby Council
What about businesses?
RecycleSmart has really given people one of the best solutions to deal with tricky items. But what about businesses?
As for businesses, they can book RecycleSmart's Business Power Pickup solution. Pricing is $5 per bag that's roughly 40x40x20cm, $35 for a 240L Bin and, of course, a volume discount applies.
RecycleSmart solutions: helping Melbourne with soft plastics
Melbourne, along with other suburbs namely Bayside, Boroondara, City of Yarra, Darebin, Glen Eira, Merri-bek, Port Phillip and Stonnington can now schedule a power pick-up and have their unwanted waste collected without much effort.
Following REDcycle's collapse and the stoppage of drop-off recycling programs by supermarket giants such as Coles and Woolworths, the service provided by RecycleSmart become more important now more than ever.
RecycleSmart solutions: conclusion
Now, plenty of households in Australia, not just in Sydney, were given solutions to recycle tricky items with the help of RecycleSmart. They have already partnered with plenty of councils in Australia. We would certainly hope that the waste problem Australia currently experiences subside in due time.
Contact Waster today for your waste and recycling needs!
Are you a business in need of waste and recycling bin services?
If so, please call 1300 WASTER (1300 927 837).  You can also email us at enquiries@waster.com.au if you have any further questions. Find the best deals in terms of waste and recycling pricing and services!