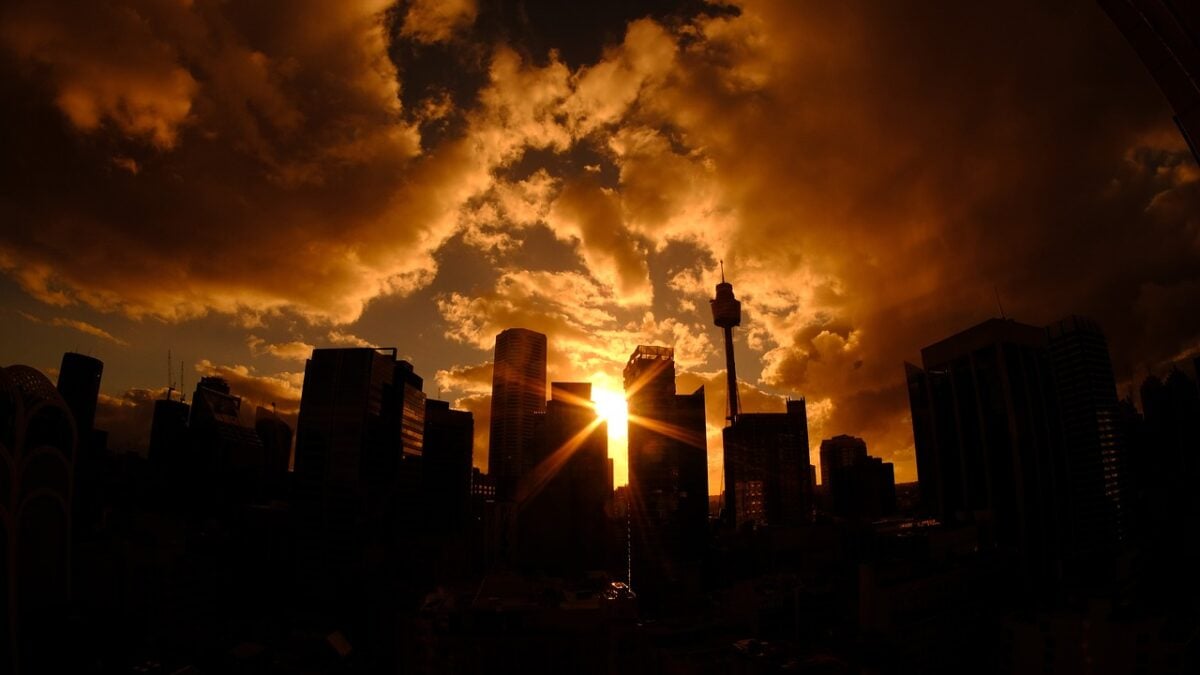 RecycleSmart Solutions ♻️ – Helping Sydney With Their Waste!
RecycleSmart Solutions ♻️: Now, Sydney residents have the wonderful option of using the RecycleSmart app to recycle tricky items, therefore diverting waste from landfills even during the peak of the pandemic. 
For quite a long time, various individuals and teams have gone on to research the possibility of recycling tricky items we cannot put in the recycling bin. More and more produced items become much trickier to recycle, which results in even the most environmentally sound person getting confused about what can go in this bin or in that.
Even reading our blogs, you will see that you can recycle some items but cannot put them in the recycling bin. We have shared examples of tricky items to recycle such as envelope windows and Xrays. Make sure to read them to learn more!
---
>Download Now: Free PDF Business Owners Guide To Commingled Recycling Bin Services
---
Quite frankly, even I got confused on what can and cannot be recycled. But of course, all of that can change with one simple initiative. And, the initiative I am going to share with you on this blog is RecycleSmart: one of the best solutions to deal with tricky items. Below, we will delve deeper into the discussion.
A bit about Waster
Before we continue our topic on RecycleSmart solutions, let me share more information about Waster.
We here at Waster provide you with innovative solutions for your and your business's waste management and recycling needs. Additionally, we provide flexible, 30-day contracts instead of the typical lock-in contracts, which proves to be better.
Why you should book our services
Like RecycleSmart solutions, Waster can also help with everything related to waste and recycling.
All across Australia, you can find all sorts of waste management and recycling services providers. "How can I ensure that Waster, the waste management company with good reviews, will fulfil their services with efficiency?" Well, you will have to book and find out about our services!
Why should you pick Waster? Here are some reasons:
You pay exactly what you asked for – and not a dollar more! For your waste management and recycling needs for your waste, avail of our flexible, 30-day contracts instead of those long, unproductive, and hidden fee-containing lock-in contracts.
Designed for small and medium businesses – we help you reduce costs while boosting recycling. That's a win-win situation!
On-time and reliable – we provide fully accredited logistics and facility operators. By saying so, we ensure the safety and efficiency of our services.
Waster enables many Australian businesses to access the cheapest bin collection, removal and disposal prices there are in the Australian garbage market. A statement from our very own states that it "requires no lock-in contracts, no unjustified rate increases and no hidden costs" and operates in all metro regions throughout Australia.
Click on the blue button to learn more.
Now, let us continue discussing RecycleSmart solutions!
---
---
What is RecycleSmart solutions?
As mentioned above, RecycleSmart can aid in offering alternative solutions to otherwise tricky items to recycle. Just last year, the Sydney council sought the help of RecycleSmart and as a result, Sydneysiders have now relied on this program more to make sure no item (as much as possible) goes into landfill.
Ever since the State Government announced stay-at-home orders in June, the use RecyleSmart solutions have skyrocketed by almost 50 per cent. At the start of the year, eight tonnes of waste was diverted from landfill since the start of the year, with three tonnes collected in the past two months alone.
What to do if you live in Sydney?
If you live in the City of Sydney, you can now easily recycle your items that cannot go in the recycling bin thanks to one of the best solutions created: RecycleSmart. Here, the power pickup service has the capabilities to collect items such as clothes, soft plastics, light bulbs and batteries.
Here is what you should do:
Visit the RecycleSmart website or download the free app onto your phone.
Fill a RecycleSmart bag or your own with non-bin items and book a power pickup.
For just $2 a bag, the RecycleSmart team will come to your doorstep and ensure your items are properly recycled. Your first power pickup is free with the code CITYOFSYDNEY.
RecycleSmart solutions: what about businesses?
RecycleSmart has really given people one of the best solutions to deal with tricky items. But what about businesses?
As for businesses, they can instead opt for TerraCycle if they have items that are tricky to recycle. This TerraCycle subscription box can collect the following waste:
Beards and Hairnets
Beauty Products
Binders and Folders
Breakroom Waste
Cigarette Waste
Coffee Capsules
Disposable Gloves
Mailroom Supplies
Media Storage
Office Supplies
Pens, Pencils, and Markers
Safety Equipment/Protective Gear
Snack Wrappers
Straws
Toys
Additionally, we have included more TerraCycle Zero Waste Boxes which includes:
Oral Care Waste And Packaging
Laminated Paper Packaging
Art Supplies
Centrifuge Tubes And Rigid Lab Plastics
Fabrics And Clothing
Bottle Caps
Disposable Masks
Plastic Packaging
All-In-One
Kitchen Separation
RecycleSmart solutions: conclusion
Now, plenty of households in Australia, not just in Sydney, were given solutions to recycle tricky items with the help of RecycleSmart. They have already partnered with plenty of councils in Australia. We would certainly hope that the waste problem Australia currently experiences subside in due time.
Contact Waster today for your waste and recycling needs!
Are you a business in need of waste and recycling bin services?
If so, please call 1300 WASTER (1300 927 837).  You can also email us at [email protected] if you have any further questions. Find the best deals in terms of waste and recycling pricing and services!