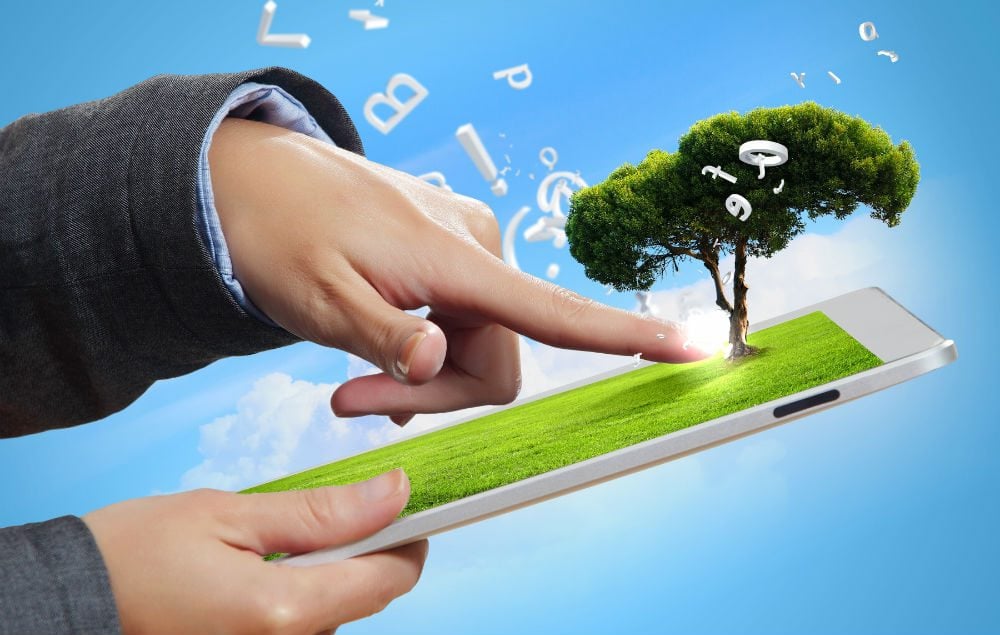 Recycling Brisbane 2023 ♲ – Innovations In Recycling For Your Business
Recycling Brisbane: Diverting waste and commodities from landfill is a very worthy aim for any business. Generally, recycling can save your business money – if done smartly. And of course, it is great for the environment!
At Waster, we encourage small and medium businesses to use their environmental credentials to promote their business. You would be surprised how much being a green and environmentally aware company can help your actual business profits in 2023!
---
>Download Now: Free PDF Business Owners Guide To Commingled Recycling Bin Services
---
Just think of how many hotels chains promote environmental consciousness (eg., signs on washing towels, etc.). This also applies to airlines, where you can offset the carbon emissions of your flight, etc. Unfortunately, many businesses do not really take advantage of the benefits this could offer them for marketing and engaging customers.
A little bit about Waster and how we can help your business with recycling services
Waster offers a real alternative to small and medium businesses by offering waste and recycling services in Brisbane on flexible 30-day agreements. So, you can say goodbye to lock-in contracts and rollover clauses.
We are unlike other waste or recycling companies as we really focus on recycling and enable even the smallest business to access all the recycling services in the Brisbane market.
You pay exactly what you asked for – and not a dollar more! For your waste management and recycling needs in Brisbane, avail of our flexible, 30-day contracts instead of those long, unproductive, and hidden fee-containing lock-in contracts.
Designed for small and medium businesses – we help you reduce cost while boosting recycling. That's a win-win situation!
On-time and reliable – we provide fully accredited logistics and facility operators. By saying so, we ensure the safety and efficiency of our services.
We highly recommend that business follow a waste management plan to boost their recycling, pick the right wheelie bin sizes for your business and lower their costs sustainably for Brisbane recycling.
Check out our prices and services online today:
Recycling Brisbane: new international innovations that will benefit Brisbane recycling rates for plastic
Throwing plastic away in general waste is a real shame for many reasons.  It is estimated that only 14% of plastic used is recycled globally each year. Correspondingly, up to 8m tonnes of plastic rubbish finds its way into our oceans each year. It is estimated in the Guardian newspaper that this discarded plastic is worth c.$100bn annually.
One of the trickiest plastic products is polystyrene due to its lightness and density. As a result, it is hard to separate in source separation facilities).
The Guardian describes a US-based business called Agylix that is finding a solution for this issue. We quote from the article below:
"Founded in 2006, Agylix's technology breaks the polymer down to molecules, which it sells in liquid form to refiners that will bind the molecules to form polystyrene, according to CEO Ross Patten. Agylix's technology can go further and convert polystyrene back to crude oil."
There are campaigns globally to decrease the usage of polystyrene anyway – this can only be a good thing.
Currently, polystyrene is commonly disposed of in general waste in Brisbane for both commercial organisations and private homes.
Check out our recent blog on the new rebate scheme for drinks containers in the Brisbane bin collection. Also, see our blog on what is waste management here.
Banning plastics: the top priority that helps in Brisbane recycling
We all like to hear about good news when it comes to waste collections and recycling services.
Of course, there has been some bad news in the press recently such as the transporting of large amounts of waste from interstate for disposal in Queensland landfills. This was covered on the ABC tv expose recently.
We are glad to see the recent announcement of a ban on plastic bags in Queensland and the setting up of a recycling fund.
Recycle Brisbane: a boost through the ban on plastic bags
Important Note: As of 9 November 2022, REDcycle is on a temporary pause. 
We all know how wasteful plastic bags can be. When you think about it, you get so many you do not know how to get rid of them. REDcycle has run a great initiative through Coles supermarkets. But of course, prevention is better than cure.
According to the Brisbane Times:
"Single-use plastic shopping bags will be banned in Queensland from July next year, following the passage of a long-heralded bill through Parliament on Tuesday night."
The ban targets all lightweight, single-use plastic bags, including those of the biodegradable variety, but stops short of prohibiting the heavier bags used at department stores. The refund scheme will apply to most drink bottles between 150 millilitres and three litres, making 10-cent returns available for recyclers. South Australia, the Australian Capital Territory, the Northern Territory and Tasmania have already introduced bans and Woolworths and Coles have promised to replace single-use bags with reusable ones costing 15 cents.
According to the minister, 2.4 billion recyclable drink bottles and 1 billion lightweight and single-use shopping bags were used in Queensland each year, with many ending up in waterways. Australians use over 5 billion such plastic shopping bags every year, with an estimated 900 million used here in Queensland.
We think it is a great step as plastic bags are extremely hard to recycle. Check out our blog on 3 easy steps to book garbage bin collection services for your small business.
Conclusion on Recycling Brisbane
There are many great ways to boost recycling for your business or home in the Brisbane metro region. Waster can certainly help small and medium companies boost their recycling and reduce costs for waste management. Make sure to talk with Waster through our phone and email:
1300 WASTER (1300 927 837)
enquiries@waster.com.au
We look forward to helping you!