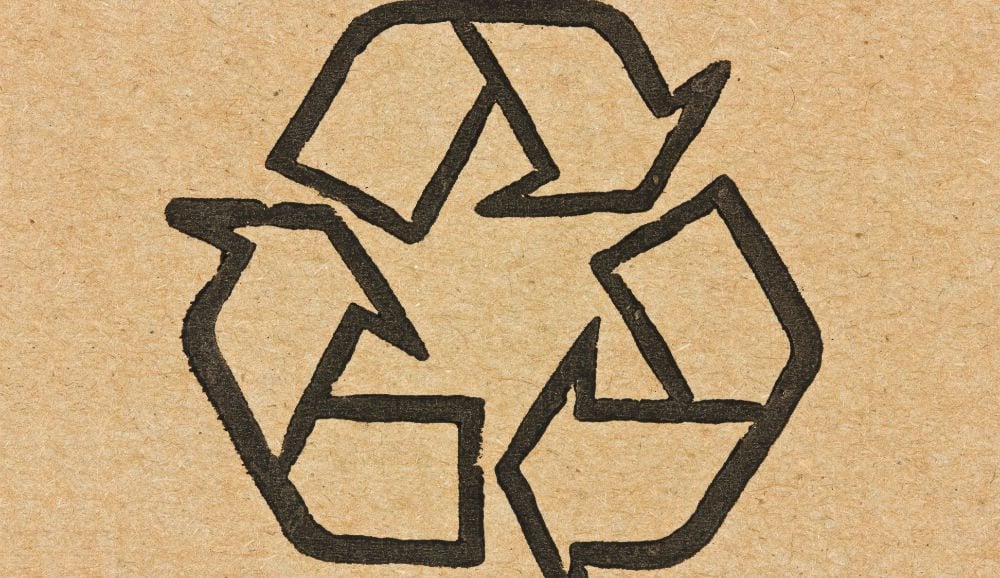 Recycling Cardboard: How To Get Low Cost, Convenient Collections in 2018!
Recycling Cardboard: Mr Waster has been moving house this weekend (or at least started the packing) and he realises more than ever the value of good quality cardboard boxes. After a rummage in his garage he found the ones we used more than 5 years ago- and they still as good as new. They actually retail for $5 for a large one (or $4 for a second hand one) from the removal place. Anyway, I intend to tell you all you need to know to organise high quality, reliable recycling cardboard services for your business. It does however highlight why we should recycle valuable commodities, rather than paying significant sums for them to be disposed of in general waste going to landfill.
How Waster can help you save money on recycling cardboard in 2018!
Waster offers a revolution in the Australian environmental services and recycling sector through our online, transparent pricing model offering waste collection services on flexible 30 day agreements, putting an end to one sided long term exclusive contracts that do not always benefit the customer. You can check out our article on whether you should sign a long term waste contract here.
Waster currently offers cardboard recycling services in all major Australian metro regions including: the Gold Coast,  Brisbane, Sydney, Wollongong, Newcastle, Central Coast, Adelaide, Darwin, Perth, Hobart and Melbourne and Geelong. You can find a comprehensive service map here where you can check your postcode easily.
You can access all our services through our online bin waste services shop by clicking the image below: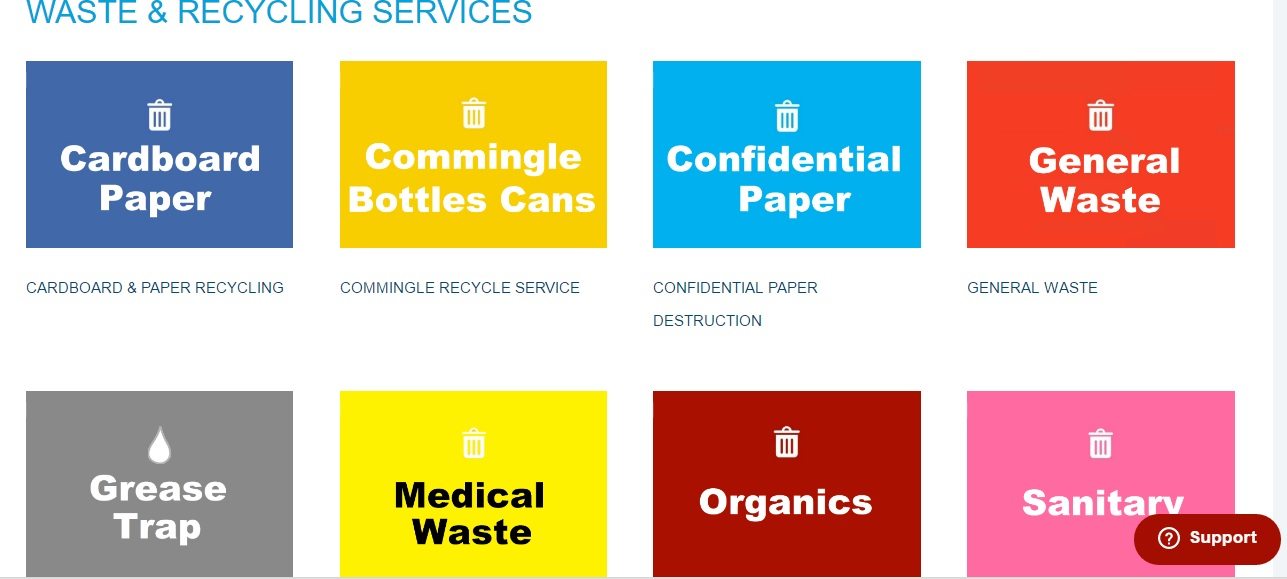 Waster encourages all customers to reduce their waste management expenses by increasing recycling wherever possible. Recycle waste is one of the easiest ways to consistently and significantly reduce your overall costs. We suggest you put in place a waste management plan and then start optimising your services wherever possible (environmental consultants are a growing field). Please check out our blogs on confidential paper disposal, commingled recycling, organic waste solutions, grease trap cleaning etc to give you some ideas on what is possible.
Specifically regarding cardboard, we have written information articles on free cardboard recycling and whether you can get government grants or rebates for Sydney recycling.
What is the correct bin size to choose for recycling cardboard
You can check out all the wheelie bin sizes and larger that we offer for cardboard and paper recycling services below.
Larger quantities can be collected in bales – obviously requiring the usage of a baler. Please contact us if the quantities you produce would warrant the expense of a baler.
We offer wheelie bin sizes such as 240 litre bins, 660 litre bins, 1100 litre bins as well as larger bin sizes in 1.5m, 3.0m and 4.5m sizes.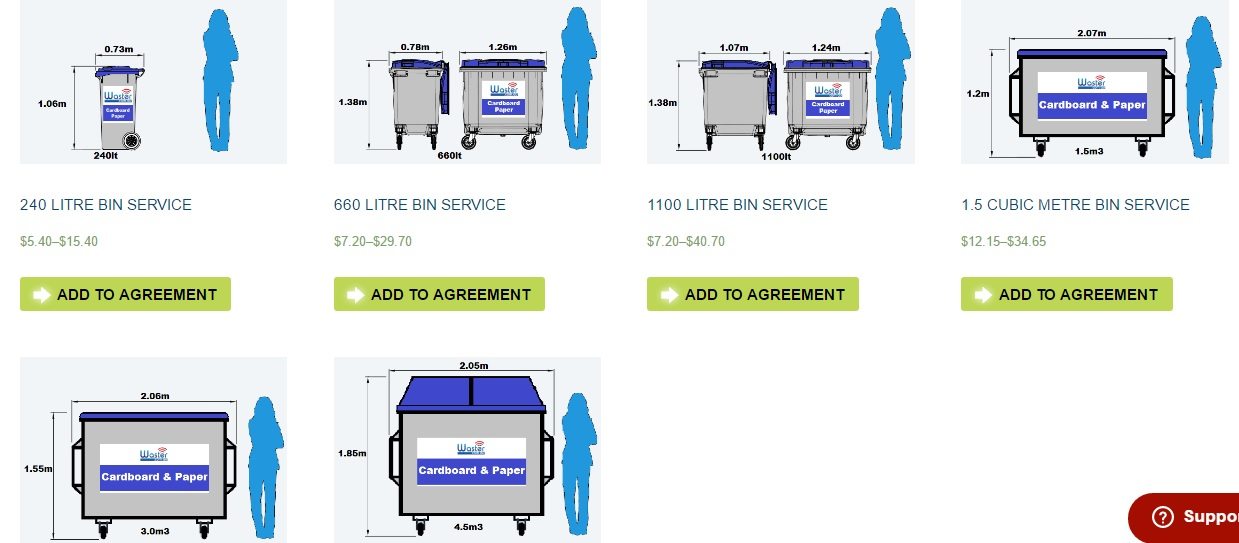 How to book your recycling cardboard service with Waster
To check pricing or book your cardboard and paper recycling service through Waster.com.au – simple follow the nice blue button below.
Alternatively you can submit a request to Waster for us to provide a free 24 hour comparison of costs vs your current recycling cardboard supplier. We look forward to helping your business.