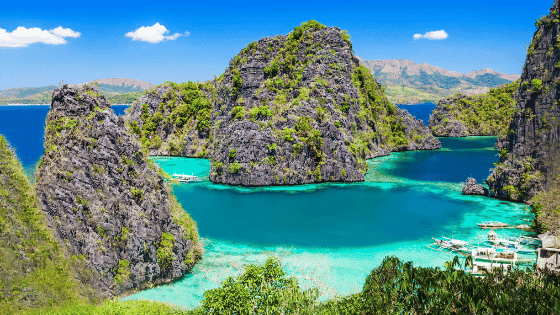 Recycling In Philippines: Waste Management In The Philippines In 2019
Recycling in Philippines. In today's guest blog by Ange Lu Gomez  – we look a bit further afield and investigate the state of recycling in Philippines and waste management in the Philippines. Our blogger today is Ange Lu Gomez who lives in the Philippines and has a keen eye on all things recycling related.
A growing economy leads to extra waste production
As population increases, living standards are enhanced alongside fast paced industrialization and urbanization, the Philippines generates more solid waste. Senate Economic Planning Office (SEPO) reported that the country's waste generation increased from 37,427.46 tons per day in 2012 to 40,087.45 tons in 2016 and expected to increase by 165 percent to 77,776 tons by 2025. This creates more waste disposal problems in the Philippines.
Residential areas produce the most amount of waste at 57%, Commercial establishments accounted for 27%, institutional sources at 12 % and industrial or manufacturing sector at 4%.
Waste is one of the big problems in the country and recycling in Philippines has to be one of the key components of effective and sustainable waste management.
In each Barangay (smallest administrative area) or Cluster of Barangays Local Government unit are mandated to establish a Materials Recovery Facility (MRF) designed to receive mixed waste for final sorting, segregation, composting and recycling in compliance to the Republic Act (RA) 9003 or the Ecological Solid Waste Management Act of 2000. See our blog on how these facilities operate in Australia.
Despite the government's policies and campaigns to recycle in Philippines, sadly, Filipinos still seem slow to adopt the "recycling culture".
Introducing recycling in Philippines
School is a perfect venue for students who are being taught on proper waste segregation at their very young age. The Department of Environment and Natural Resources, together with the Department of Education strengthen the campaign in the solution on the long-term problem on waste by including 5R's – Reduce, reuse, recycle, recover and repair – in Science lesson. Aiming to promote a massive awareness on how to lessen, if not totally abolish waste disposal problems in the Philippines. Academic institutions should make sure to instil the value of being a responsible citizen. These youth may also be instruments in disseminating information by educating their own family.
Recycling in Philippines Programs
To serve as models well known corporations and companies have taken steps to address the issue, start recycling initiatives and different project in the country.
Here are some of the programs:
– Philippine Alliance for Recycling and Materials Sustainability (PARMS)
Members include Mondelez Philippines, Coca-Cola FEMSA Philippines, Liwayway Marketing Corporation, Pepsi-Cola Products Philippines, Unilever, Universal Robina Corporation, Nestlé Philippines, Monde Nissin Corporation, and Procter & Gamble Philippines. Part of the alliance as well are big groups like the Philippine Chamber of Commerce and Industry, and the Philippine Plastics Industry Association.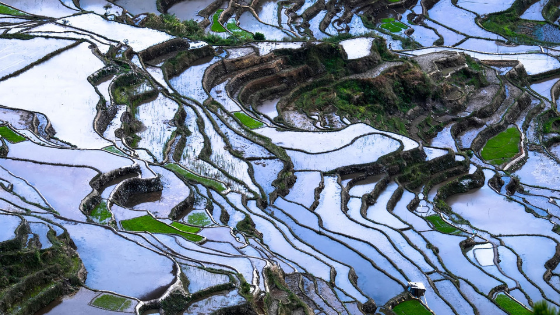 PARMS in partnership with the local government unit recently started their project to build a residual plastic recycling facility in Parañaque. They've begun to collect plastic waste from schools in the city. The facility will use a clean technology that can process 150 metric tons of waste per year, to be converted into pallets, school chairs and eco bricks or recycled building bricks used in turn to improve the schools' facilities.
PARMS founder Crispian Lao said that the search for long-term Philippines solid waste management solutions to plastic waste problem in the environment "is grounded on partnerships and collaboration of individuals, communities, and companies, and the shared belief that what is good for the planet and people is also good for business."
Dole Philippines with the Mother Earth Foundation and Gone Adventurin' launched the project called "Sunshine Heroes" engaging schoolchildren and instilling within them the habit of recycling. The campaign includes the creation of materials recover facilities (MRFs) in selected Metro Manila schools where students can bring their household recyclable waste and the accumulated waste will then be sold to local junk shops or recyclers, and the money generated from sales go to the schools for their school programs. You can see info for Aussie schools here to boost recycling.
According to Ashvin Subramanyam, Dole Asia vice president for marketing and innovations. they are working on two aspects of recycling in Philippines: one is the behavior change, and the other is to make sure the program is financially self-sustaining – that the money that the school generates from the waste will eventually cover the cost of operating the MRFs.
Nestlé the world's leading nutrition, health, and wellness company, together with the City Government of Valenzuela, the Department of Education (DepEd) Valenzuela, and Green Antz Builders, Inc. launched the May BALIK! Sa PLASTIK!  (Returns from Plastic) Program in June 2019.
The program aims to help address the current plastic waste disposal problem in the Philippines and can help reduce the amount of post-consumer laminates in landfills, including in seas, oceans, and waterways in conjunction with Nestlé's global vision.
See a blog here on how another Pacific nation is seeking to ban plastics.
The components of the program are:
– Public school-based plastic wastes and cartons collection,
– Barangay-based plastic wastes and cartons collection
– Informational activities "to drive awareness and behaviour change.
Schools and Barangays will have points of collections where they can turn over plastic wastes and beverage cartons (plastic bottle recycling Philippines). Eligible participants will get incentives from Nestlé and the local government. Public school students and teachers will get the chance to win a gift checks during weekly raffles. Also, street sweepers who are able to segregate and turn over qualified amount of usable waste will receive Nestlé products.
Green Antz Builders an innovative social enterprise will serve as the main hauler, training provider, and recycler of the program. The collected plastic wastes will be processed to create construction materials which incorporate plastic laminates.
Winder Recycling Company is also involved in improving recycling in Philippines. Upon seeing how much waste ends up in the landfill, Engineer Winchester Lemen, the company's owner saw an opportunity and decided to put up a recycling plant in his hometown Davao he then collects plastic waste from nearby landfill.
The facility collects plastic waste such as candy wrappers, shopping bags, plastic straws, shampoo sachets, junk food packaging and turns them into furniture and building materials such as floor tiles, bricks, planks, and pavers.
The company also recycle hard to recycle products such as Styrofoam, laminated items, junk food packaging and PET bottles. He started to make school chairs using recycled plastic in 2017. His recycled school chairs gained popularity and drew media attention. His idea was supported by Politicians and big companies and incorporated it into their social responsibility campaigns. He encourages people to sort their household waste properly and recycle everything that can be recycled at-source.
"I hope people will learn to recycle and sort their trash at home or at source, so it will be easier for garbage collectors and recycling companies like us to convert them to useful materials."said Lemen.
Conclusion on waste management in the Philippines:
"Public awareness and participation are vital keys to successful waste management measures," said Subramanyam, Dole Asia vice president for marketing and innovations.
Waster always finds that cultural change is vital – whether in a small business in Australia – or an entire country.
The road to zero waste society is not an overnight thing, you cannot change your lifestyle in a snap because living with zero waste is serious commitment. Some may not be used to it; however, it is not too late to be part of the change.
We should know Proper waste Management and should be practised at all times. Working together is an important part of saving the country and also the entire planet.
Jayson Umali, operations division staff of the Department of Public Services was quoted in news as saying: "One of the major problems we encounter until now is the human and cultural behaviour. We can't clean the environment alone."
"We need the community's participation especially barangay officials… We need their full cooperation and support."