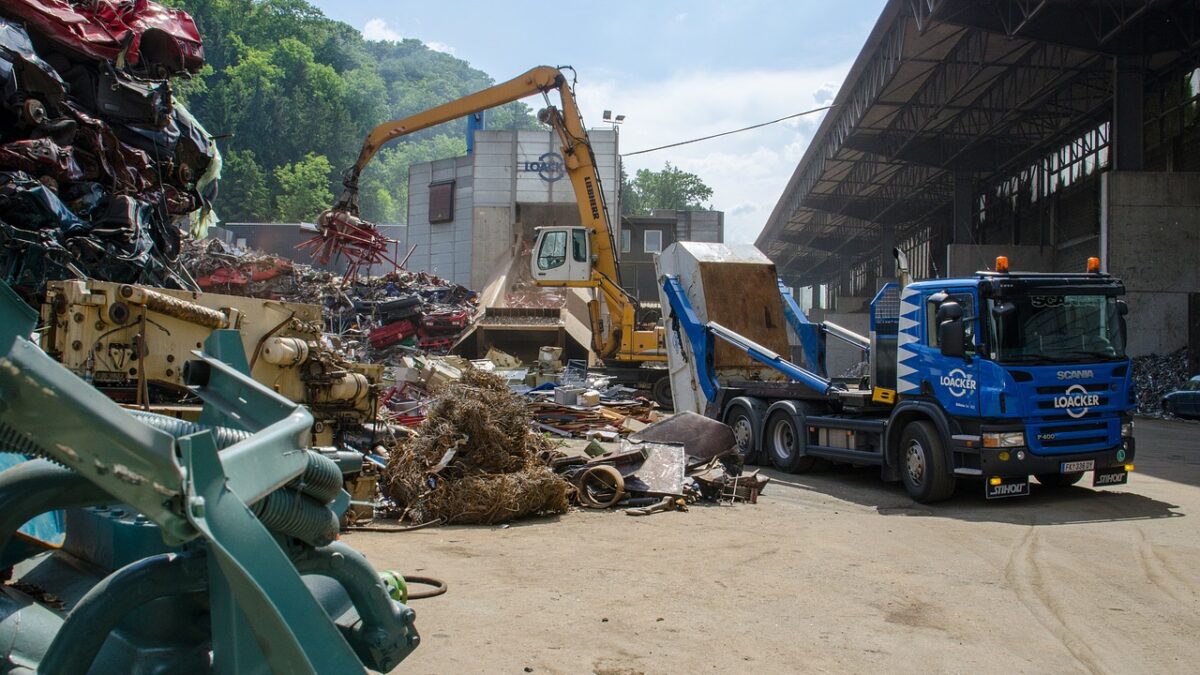 Recycling Industry Australia: What You Need To Know ♻️
Recycling Industry Australia ♻️: In this blog, we relay some useful stuff you should know about when it comes to the recycling industry in Australia. Is the industry successful today or not? Learn more by reading this blog.
In the midst of a pandemic, we may find ourselves with a slew of problems stemming from it. However, in the case of Australia's 'messy' problem, it has been lingering around for quite some time already – long before the pandemic even happened. What problem are we even talking about here?
Of course, we are talking about the ongoing waste problem that, I think, we still have no solid solution for. For example, the plastic problem going on in Australia: we only recycled approximately 9 per cent of our plastic waste in 2017-2018. That is only 320,000 of the 3.4 million tonnes we produced!  In addition, we exported more than half of that amount (still unprocessed). With China's ban on single-use plastics, we find ourselves with very limited options to export. So the best thing to do here, of course, is to improve the recycling industry in Australia.
Now with that said, how much do you know about the recycling industry in Australia? Does it have a significant impact today? Moreover, is the impact positive or negative? Below, we will discuss things you need to know.
---
>Download Now: Free PDF Business Owners Guide To Commingled Recycling Bin Services
---
A bit about Waster
Before we go further discussing things you need to know about the recycling industry in Australia, let me share with you more information about Waster.
We here at Waster provide you with innovative solutions for your and your business's waste management and recycling needs. Furthermore, we provide flexible, 30-day contracts instead of the typical lock-in contracts, which proves to be better.
Click on the blue button to learn more.
---
---
What you need to know about the recycling industry in Australia
In a media release written by the WMRR, Australia's recycling industry was met with criticisms after Sunday's 60 Minutes program reported that the plastic waste produced by Australia incorrectly gets disposed of in South East Asian countries, which was stated to be a false claim.
The claim was since refuted, with a counter-claim that stated recycling in Australia is now highly successful and up to 90 per cent of the collected materials were made into new products. The one who made the claim? CEO Peter Shmigel of the Australian Council of Recycling (ACOR). ACOR, obviously, garnered a lot of support and various recycling organisations in Australia voiced out their concerns and cited investment, innovation and community education as needs to further improve recycling.
With all of that said, we definitely should know more about the ACOR – their advocacies, aims, practices and more. Below, we will cover everything you should know about them.
When you try to learn more about the recycling industry in Australia, of course, you have to know about the Australian Council of Recycling.
Founded in 1983, it is the leading association for the Australian recycling and resource recovery sector. More than 50 businesses are part of the 15-billion dollar industry that employs approximately 50,000 Australians. In addition to that, these businesses greatly generate environmental benefits for Aussie society.
ACOR's various businesses have a number of aims. These aims – or goals – include the following:
to collect, sort and remanufacture recyclate into new products;
to beneficially manage materials from the residential, commercial, industrial, and major infrastructure areas, and;
with materials ranging from household packaging to tyres to container deposit scheme products to road construction material to batteries to e-waste and more.​​
Recycling industry Australia: 10 point plan of ACOR
Along with the aims mentioned above, ACOR and its partner businesses, community partners, stakeholders and governments have long worked on developing a 'world-leading and domestically sustainable recycling system in Australia'. To attain that, they, of course, devised a set of plans called the 10 point plan.
Reform waste levies to raise recycling not revenue.
Invest $1.5b of waste disposal levy funds into recycling.
Make end-of-life producer responsibility the key way to prevent pollution and pay for recycling in a circular economy.
Build a sustainable domestic recycling sector through a national industry development focus.
Introduce a Resource Recovery Incentive for Industry (R2I2) with different tax levels for virgin and recycled content material usage in major product manufacturing and importation categories such as packaging, road construction, and building construction.
Have more contestability in recycling markets.
Use common sense to standardise recycling methods.
Capture the greenhouse gas reduction benefits of recycling activities.
Use more energy recovered from residual waste for affordable and sustainable energy.
Improve government approaches to planning, regulation and enforcement.
If properly implemented and practised, Australia will enjoy the following:
100 per cent of products either recovered, recycled, composted, reused and diverted from landfills,
reduced greenhouse gas emissions (e.g., carbon dioxide, methane etc.),
affordable and environmentally appropriate energy recovery coming from residual waste,
more job opportunities and economic growth – as the sector is currently valued at around $15 billion per year, and .5% of GDP, and generates around 50,000 jobs, including in regional areas,
social capital growth,
brand owners being fully accountable for the collection, sorting and recycling of materials – as well as placing them in the market,
Australia itself being more independent on waste's collection, recycling, reuse or recovery, and
regional leadership and innovation
Conclusion: state of the recycling industry in Australia
Of course, we are far from where we want to be in terms of how we deal with our waste. Large numbers of waste still get landfilled or go into the ocean, causing destruction. However, the recycling industry in Australia continues to fight for what is right and find innovative ways to deal with waste. Giving them a little bit of time and contribution will go a long way.
So by reading this blog, what have you learned? You can share your thoughts with us!
Contact Waster today for your waste and recycling needs!
Are you a business in need of waste and recycling bin services?
If so, please call 1300 WASTER (1300 927 837).  You can also email us at enquiries@waster.com.au if you have any further questions. Find the best deals in terms of waste and recycling pricing and services!