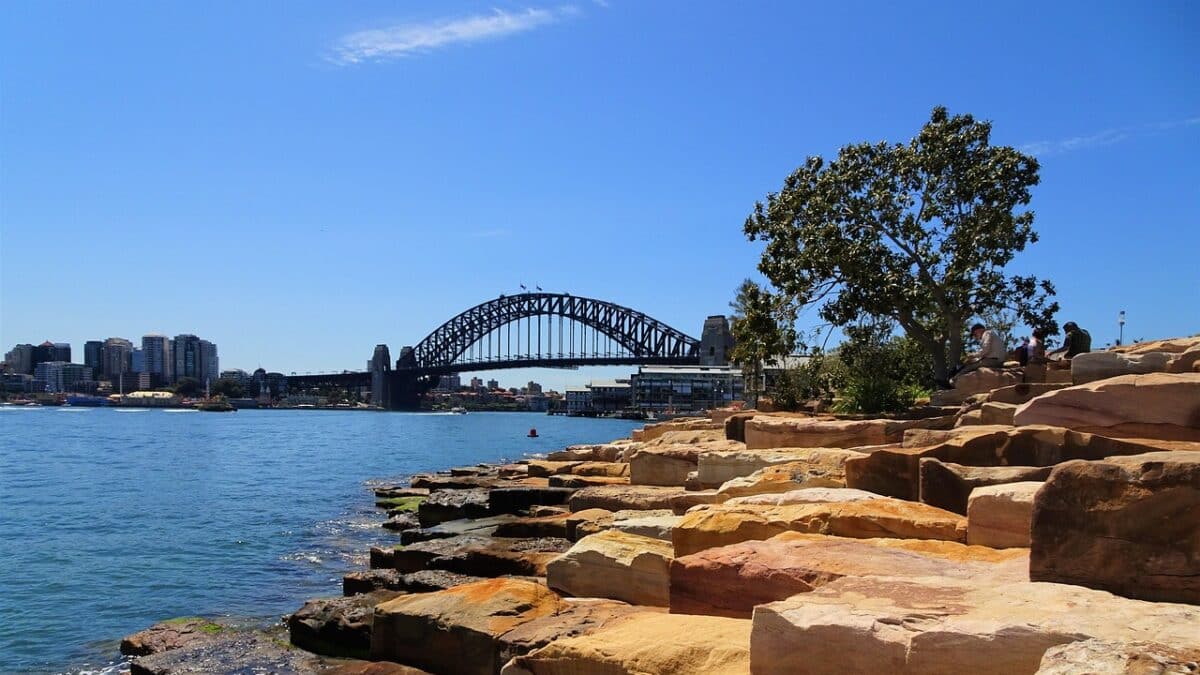 Improving Australia's Resource Recovery Through Recycling Modernisation Fund 🌏
Recycling Modernisation Fund 🌏: We will talk about 2 programs – one in NSW and another in the whole of Australia – that provide funding for waste and recycling infrastructure to support one, important thing: resource recovery. 
How has Australia been fairing in resource recovery in the modern era? Does it now do a phenomenal job or does the so-called "waste problem" in Australia still exist up to this day?
To tell you the truth, every country has its own waste and recycling problem/s. Australia, specifically, garnered these when China banned most recyclable solid waste materials through their National Sword Policy. As a result, Australia went into a bit of a panic and did not know where to send its waste – most of it recyclable. They even started sending their solid waste to other Southeast Asian countries (which you can read in our blog titled Australia waste export). The fairly-recent COVID-19 pandemic only made things much worse, with the PPE waste somewhat going out of hand.
---
>Download Now: Free PDF Business Owners Guide To General Waste Bin Services
---
With that said, efforts continue to be made now to improve its own resource recovery. Australia, after all, does not need to resort to sending its recyclables to other countries. We should deal with it ourselves!
The Australia Government mainly spearheaded efforts to improve the recycling and waste industry. Called the Recycling Modernisation Fund (RMF), it will generate millions of dollars coming from different entities. Below, we will discuss everything you should know about it. We will also throw in another funding program in NSW that you should definitely know.
Smart businesses go for Waster
Before we take you further and share with you the Recycling Modernisation Fund program, we want to share Waster with you.
Who is Waster? Why do plenty consider it one of the best waste and recycling companies in Australia?
Simply put, Waster provides you with innovative solutions for your and your business's waste management and recycling needs. In addition to that, we provide flexible, 30-day contracts instead of the typical lock-in contracts, which proves a better choice nowadays.
Click on the blue button below to learn more.
---
---
What is the Recycling Modernisation Fund (RMF)?
You might be wondering at the moment, "What is the RMF or Recycling Modernisation Fund?"
Basically, this program will put in millions' (over 600 million dollars) worth of recycling investment, which will come from the Australian Government, state and territory governments and industry investments.
As more waste gets produced year by year, Australia must keep it. By the middle of 2024, Australia must up its recycling efforts during the full waste export ban's effectivity and deal with 645,000 additional tonnes of plastic, paper, glass and tyre waste each year.
The Recycling Modernisation Fund will also aim to help industries in waste and recycling to capture more materials for recycling – all the while doing it in a cost-effective process. So, Australia should do the most optimal way and provide the waste and recycling industry with everything it needs to operate in the most effective and efficient of ways. Through the funding program, essentially, Australia will take into account the industry's future.
Additional information
The Recycling Modernisation Fund directly supports Australia's National Waste Policy Action Plan, a plan that involves reaching targets until Australia achieves a "zero waste" environment, which should be completed in 2030. These targets include the following:
Stopping the production of waste and enhancing resource recovery,
Increasing the use of recycled material and establishing demand and markets for recycled products,
Better management of material flows to benefit human health, the environment and the economy, and
Supporting innovation, guiding investment and enabling informed consumer decisions.
Going back to the Recycling Modernisation Fund, this will create plenty of opportunity, not just to deal with waste effectively and efficiently but also job opportunities for thousands of Australians (approximately 10,000). With the pandemic still at large, this piece of information is especially invigorating to Aussies!
Remanufacture NSW: coming from the Recycling Modernisation Fund
Another funding program generated through the RMF is the Remanufacture NSW program. Like RMF, it aims to focus its efforts to improve the recycling and waste industry in response to Australia's waste export ban. It offers funding of up to 35 million dollars through 2 streams.
Basically, Remanufacture NSW offers funding through 2 program streams:
Infrastructure
Trials
The purpose of streams 1 and 2, respectively, are as follows:
Stream 1
Improving sorting technology and/or increased capacity for glass, plastic and paper products at materials recovery facilities (MRFs).
Improving cleaning technology for glass and plastic products at waste facilities.
Increasing mixed plastics processing capacity.
Building capacity to process higher value single stream plastics such as PET (polyethylene terephthalate) and HDPE (high density polyethylene).
Building capacity to process single stream plastics other than PET and HDPE and compound materials.
Tyre recycling and reuse technology and infrastructure.
Increasing the use of recyclable and recycled materials in manufacturing and civil construction.
Mobile or stationary processing equipment.
As for stream 2, Remanufacture NSW, also coming from the Recycling Modernisation Fund, purposes are as follows:
Stream 2
Trials that support the reuse of waste export ban materials.
Trials that aim to increase the capacity of manufacturers to use recycled material in their products and to provide secure markets for these recycled materials. Examples include new/modified equipment to increase the use of recycled materials, such as post-consumer plastic, in the manufacture of goods or products.
In addition, trials that test new infrastructure/equipment to sort, wash, dry, shred, flake, granulate or pelletise materials.
Trials that test equipment upgrades or process improvements to existing MRFs to increase the quality of output materials, reduce contamination and/or increase capacity.
Trials that test upgrading plastic sorting, processing and manufacture technology to produce cleaner streams of plastic and have the potential to use larger amounts of recycled plastics.
Furthermore, trials that test new methods of paper beneficiation so that local paper mills can accept higher volumes of paper and cardboard.
Trials that test new methodologies or technologies to process Liquid Paper Board.
Trials that test glass processing, remanufacturing and new applications for recycled glass.
Additionally, trials that test plastic processing, remanufacturing and new applications for recycled plastics.
Trials that test mobile processing equipment.
Trials that use new technologies or methods to reuse or recycle end-of-life tyres.
Are you a small or medium business? If so, we've got you covered!
Does your Australian-based business need waste and recycling services? If so, then you have come to the right web page!
Please call 1300 WASTER (1300 927 837).  You can also email us at enquiries@waster.com.au if you have any further questions. Find the best deals in terms of waste and recycling pricing and services!