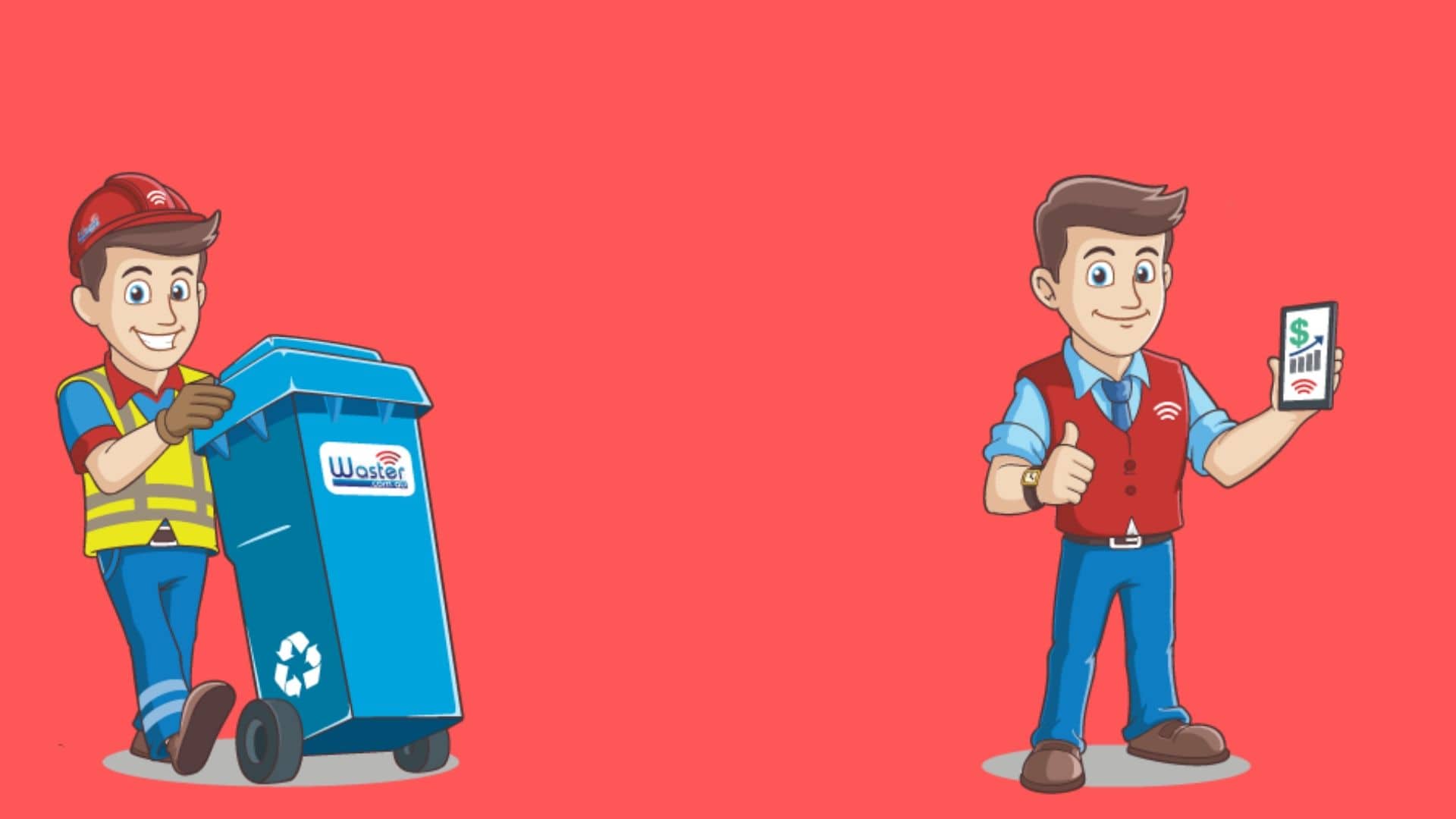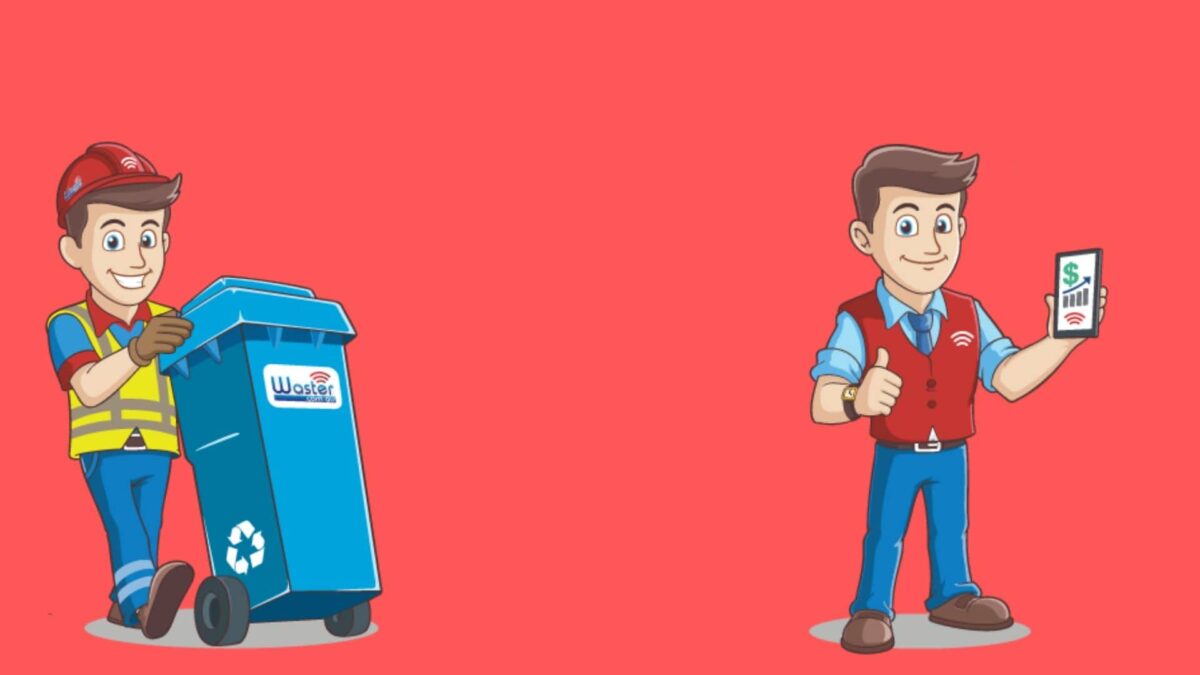 Recycling Sales Jobs 🗑️
Recycling Sales Jobs 🗑️: Waste management and recycling not only saves the environment, but it also creates new opportunities for everyone. The industry continues to grow, evolve, and change to keep up with the needs of society. From landfilling and burning waste, the waste management industry has now shifted its attention to waste reduction and recovery, for the environment's sake.
As a result, a lot of waste management and recycling jobs have opened. Try opening up Google, Bing, or any other search engines. If you search for it, you will see various waste management and recycling job-seeking results. "Jobs in the recycling sector", "recycling manager jobs", "recycling company jobs", and "jobs in the recycling industry" are what we usually see.
Furthermore, this is also true for Australia. You can see phrases like "recycling jobs in Perth", "recycling jobs in Melbourne", or just "recycling jobs in Australia" as a whole.
Waster, in particular, is also looking for some people that can help with its waste efforts. Read on to learn more about the open position.
---
>Download Now: Free PDF Business Owners Guide To General Waste Bin Services
---
A Bit About Waster
Before we continue with the discussion on Waster's open recycling sales job, let me share with you more information about Waster.
We here at Waster provide you with innovative solutions for you and your business's waste management and recycling needs. Furthermore, we provide flexible, 30-day contracts instead of the typical lock-in contracts, which proves to be better.
Click on the blue button to learn more.
---
READ: Gig Economy Jobs Australia 📈
---
Who Is This Waster And Why Did It Open A Recycling Sales Job Opportunity?
First of all, do you know Waster? What does it do? Let me explain below.
Waster, in particular, is one of the growing waste management and recycling service providers in Australia. It was founded in 2015. Waster has a clear vision, and that is to "strip away the unnecessary complexity and high prices that prevented small and medium Australian businesses from boosting recycling and reducing costs".
Why Businesses Should Pick Waster
If your business is based on Australia, partnering up with Waster will prove to be beneficial for your business. Here, I enumerate to you what we bring to the table in terms of providing quality waste management services.
You pay exactly what you asked for – and not a dollar more! For your waste management and recycling needs, avail our flexible, 30-day contracts instead of those long, unproductive, and hidden fee-containing lock-in contracts.
Designed for small and medium businesses – we help you reduce cost while boosting recycling. That's a win-win situation!
On-time and reliable – we provide fully-accredited logistics and facility operators. By saying so, we ensure the safety and efficiency of our services.
Additionally, in the waste management industry, problems are bound to rise – like in any other businesses. If such problems arise in regards to our service, you can talk to our friendly customer service team!
Recycling Sales Job Introduction
For quite a few years now, we have been promoting waste reduction and recovery. Landfilling tonnes of waste does not incentivise us in any way. In fact, it just does the opposite. That is also true for businesses. So, what we always to businesses is to boost their recycling, thereby reducing their spendings on waste management.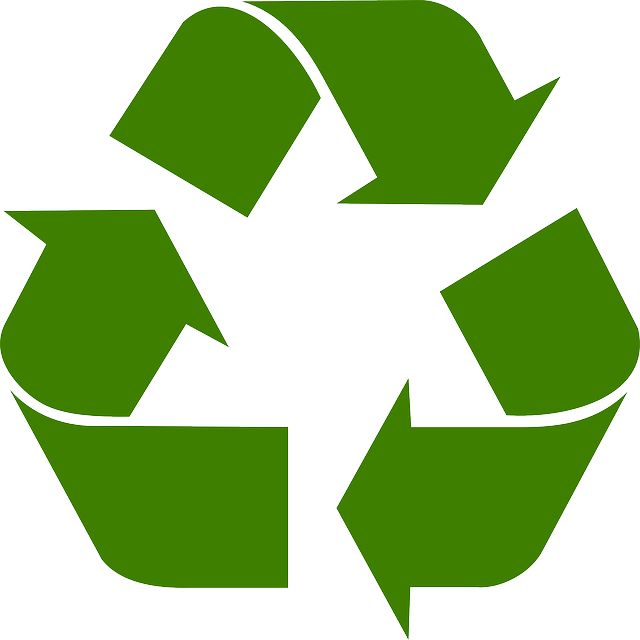 The Job Offer
What does the statement above have to do with the recycling sales job offer itself?
Obviously, amongst many other waste management companies in Australia, Waster is one of the youngest, if not the most. This means not a lot of businesses know about it as much as they do the other waste management companies.
As a result, we currently seek the help of a number of individuals who can help advertise Waster. Due to this pandemic, finding a job in the said industry, in particular, can become hard these days, no matter the continuous growth of the waste management industry. We are, therefore, trying to help others as much as they can help us by offering this waste management and recycling sales job.
Description Of The Recycling Sales Job
Basically, for our recycling sales job offer, we are looking for "Waster/Refer" people that can, of course, refer Waster to different businesses here in Australia.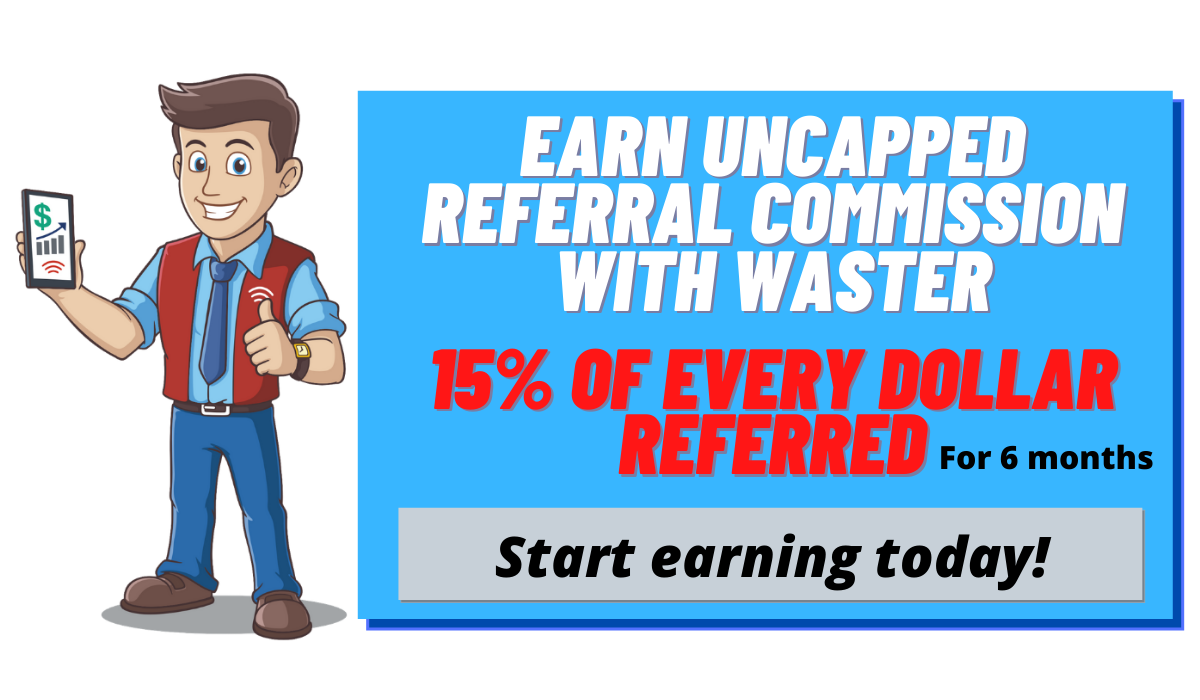 With this, you can earn 15 per cent of every dollar your successful referral pays to Waster for the first 6 months. Additionally, we did not put any cap on how many you can refer to us!
If we all think about it, this is a much better deal compared to what full-time sales have in big waste companies. So, what are you waiting for? Register as a partner today!
How Does This Work?
As stated from our last blog on gig economy jobs in Australia, this is how our recycling sales job offer works:
You should first register as a partner with Waster/Refer
After the first step, explain Waster and convince relevant businesses to avail its waste management and recycling services.
Next, the site scans your Waster/Refer QR code.
Finally, submit referral details to Waster and receive 15 per cent commission.
Recycling Sales Jobs: Conclusion
Waster is a fairly young business with lots of potential in the waste management and recycling industry. For it to grow more, some help will be needed. That is why Waster is now looking for Waster/Refer people that can help them "spread the word" regarding Waster.
Furthermore, to those interested in the recycling sales job offer, you will find it with lots of upsides and generally no downside. In fact, as stated above, this is better than when you enter big waste companies.
You can watch this video here for more information.
Waster: Waste Management For Smart Businesses
Waster: Things You Need To Know
If you're looking for different bin services, check our waste recycling shop and find the best deals in terms of pricing and services.
Also, please call 1300 WASTER (1300 927 837), or email us at [email protected] if you have any further questions.