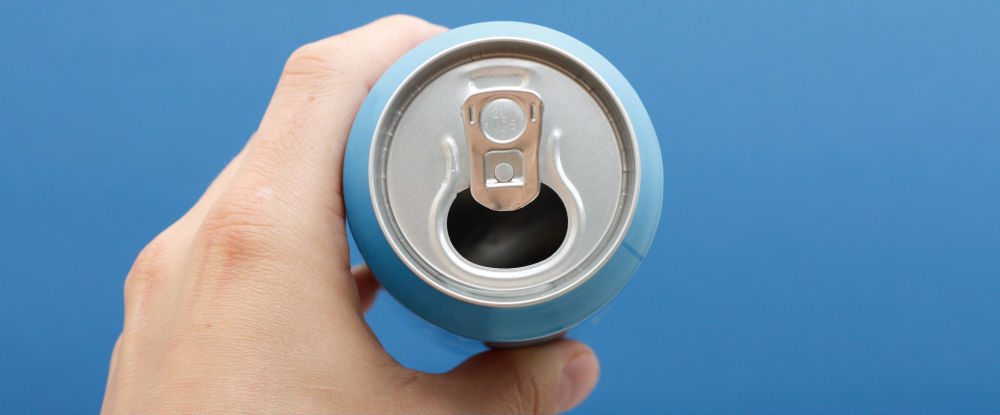 Recycling Symbols Australia: Help Your Business Reduce And Reuse
Recycling Symbols Australia: you may not be aware if you are a busy small business owner, but this week is National Recycling Week in Australia, an initiative run by the government-supported Planet Ark established in 1996 with the stated aims of:
"Promoting kerbside, industrial and community recycling initiatives."
"Giving people the tools to minimise waste and manage material resources responsibly at home, work and school."
A Bit About Waster
If you're a regular reader of our blogs, Waster fully commits to reducing our customers' waste management spending. Also, Waster also promises to help the environment through increased recycling.
Waster specialises in delivering low cost and flexible waste management and recycling services to small and medium Australian businesses. Check out our bin services and options in our online shop now:
Through this blog, we aim to bring our readers attention to some of the excellent resources produced by Planet Ark.
Recycling Symbols Australia: Facts About Australian Performance
As part of the National Recycling Week programme, you can access a fun quiz on waste and recycling in Australia on the Planet Ark website here.
Some key facts on Recycling symbols in Australia to consider include:
"NSW EPA social research found that almost everyone thinks they understand the recycling process, from those that are considered enthusiastic, committed recyclers to those disengaged towards recycling.
57% of 'committed' recyclers wrongly recycle old drinking glasses compared to 44% of 'disengaged' recyclers (drinking glasses cannot be recycled in kerbside bins)
35% of 'committed' recyclers are more likely to always recycle ceramic plates than those who are 'disengaged' (27%) (ceramic interferes with glass recycling)"
"Planet Ark's research showed a number of differences between the sexes and age groups with women and older generations on top in their recycling behaviour:
Women (69%) are more willing than men (59%) to recycle batteries at the supermarket
More women (63%) than men (53%) know that berry punnets are recyclable in kerbside bins
In general, more 50-64 year olds (48%) than 14-24 year olds (30%) know that aerosol cans are recyclable in kerbside bins
More 50-64 year olds (87%) than 14-24 year olds (74%) know that long-life milk and juice cartons can be recycled at home. "
Waster will shortly be launching an exciting new recycling offering alongside our partners. As a result, this will surely help our customers boost their recycling performance.
In the meantime, stay tuned here and read our resources section for additional info on recycling symbols in Australia.
Boosting Recycling Performance
Picture yourself as a 16-year old teenager getting a learner's license in driving.  With this in mind, you should already know that you have to memorise road and traffic signs, right?
The same goes for recycling. In order to boost recycling performance anywhere, people must take to heart the recycling symbols in Australia.
Furthermore, you should know what you put in your kerbside recycling bin.
Take note that when you put rubbish in the wrong recycling bin, local recycling facilities have the option to reject them for recycling and put them in a landfill, instead.
Symbols
The triangle recycling symbol you usually see in most paper and plastic packaging suggests that a product is either recyclable or made from recycled materials.
As for plastic, you might have noticed a triangle symbol with a number inside, right?
Those numbers tell what kind of plastic and how recyclable it is.
The number of plastic types ranges from 1-7.
1 being Polyethylene Terephthalate (PETE or PET), 2. High-Density Polyethylene (HDPE), 3. Vinyl (V or PVC), 4. Low-Density Polyethylene (LDPE), 5. Polypropylene (PP), 6. Polystyrene (PS), and 7. Miscellaneous or Other Plastics.
Unfortunately, people have a hard time memorising recycling symbols due to there being hundreds of recycling symbols. As a result, Australians generally got a low recovery rate [in recycling].
WWF reported that in 2017-2018, only 9.4 per cent (320,000 tonnes) of plastics were recycled – with the plastic totalling 3.4 million tonnes.
Lucky for us, Planet Ark developed a way for people to easily memorise recycling symbols in Australia.
In Australasia (Australia and New Zealand), there exists a label called Australasia Recycling Label developed by Planet Ark.
It provides you with easy-to-understand information in recycling. Additionally, it removes confusion, a time-saver, and reduces the possibility of waste going into landfills.
Please have a look at their official website to learn more.
Recycling Symbols Australia: Exciting Changes To Look Out For
This section is based on an article published at treehugger.com and posted by TerraCycle. Of course, we always like to keep up to date with any tech improvements that can be of help to the environment. Key trends expected include:
Restrictions on use of plastic: Plastic can have numerous negative impacts such as long time to biodegrade, causes danger to local wildlife and can impact on sea life, such as in the Pacific junk area.
As a result, we may thus see bans on plastic packaging or levies on the usage of items such as plastic bags as seen in Ireland.
A move to mandatory composting: We have covered food waste disposal options but US states such as Rhode Island and even New York are discussing mandatory composting of organic waste.
Production of energy from organic waste: Production of sustainable energy from organic waste is coming back on the agenda. Sydney has waste from energy facility at EarthPower – also see our blog on old fashioned incineration at waste collection Sydney.
Recycling of more and more consumer products such as cigarettes: TerraCycle makes recycling cigarettes and other items attainable with their recycling boxes – see our article here.
More focus on E-waste: Mr Waster visited an e-waste facility in Sydney recently. It is amazing to see the quantities of electronic waste that our cities are producing. Having said that, it is also good to know that it is now being treated much better and protecting our environment. Read our blog on CDs and E-Waste to learn more.
For data trends and analysis see our blog on rubbish bins Sydney.
See our blog on a caterpillar that can eat plastic bags in rubbish removal services.
Check out our blog on rubbish removal Australia for opportunities to get engaged in environmental projects.