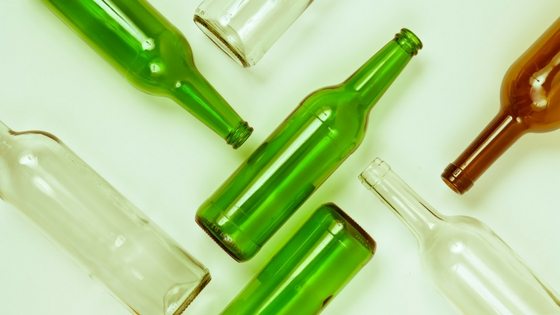 What Really Can Go In The Business Recycling Waste Bins?
If you are a regular reader of our blogs – you will know that we often promote the easiest recycling options first. This (for most businesses) is usually a cardboard recycling service first and then commingled recycling waste bins as a second step. A commingled bin (the yellow bin in Australian recycling colours) is a very versatile that can take varied packaging such as bottles and cans as well as cardboard.
However, this bin can sometimes raise questions from customers – and in today's blog we hope to provide a simple rule of thumb as to what should and should not go in the bin.
Waster is an Australian company that provides low cost and reliable waste and recycling waste bins to small and medium businesses. You can help your business boost recycling and cut costs by booking your services online today:
Rule of thumb for your commingled recycling waste bins!
A commingled or mixed recycling waste bins service – is very versatile and suitable for businesses such as offices or cafes, restaurants. The bin can contain mixed recycling containers such as plastic bottles, metal cans, cardboard boxes etc.
We have had a couple of issues recently where commingled recycling waste bins have been rejected by the truck for being contaminated. What had happened was the client was putting bottles and cans in plastic bags in the bin. The problem was that the bin should not contain plastic bags or soft plastics generally. Soft plastics can of course be brought to a REDcycle bin at your local supermarket for free.
We were reading an excellent infographic published first at theconverstion.com by Jenni Downes, a Research Consultant at the Institute of Sustainable Futures, University of Technology Sydney.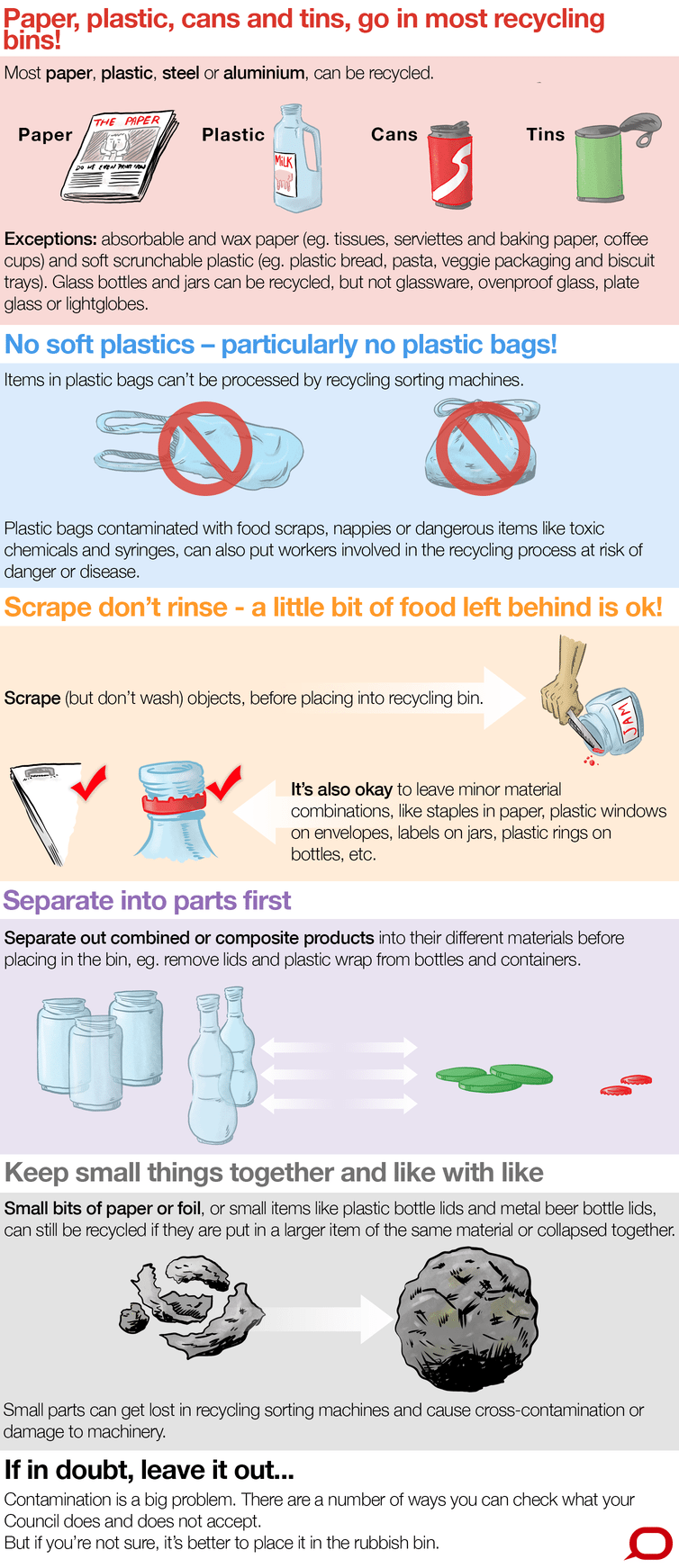 The key tip from Waster is to not include plastic bags in the bin.  Remove lids and remove excess waste is great.
A query we have also had from customers was whether dropping glass bottles into bin was dangerous when not bagged. We suggest you place bottles in an open cardboard box if you are concerned.
Conclusion:
A commingled recycling waste bins service is a very flexible and cost saving approach. It should be implemented after cardboard collections (which are cheaper) and can greatly reduce your general waste going to landfill.
See our blog on how commingled bins can be a key part of a business waste management strategy.
Check out our blog on whether recycling schemes work in reducing general waste when they give money back for bottles.