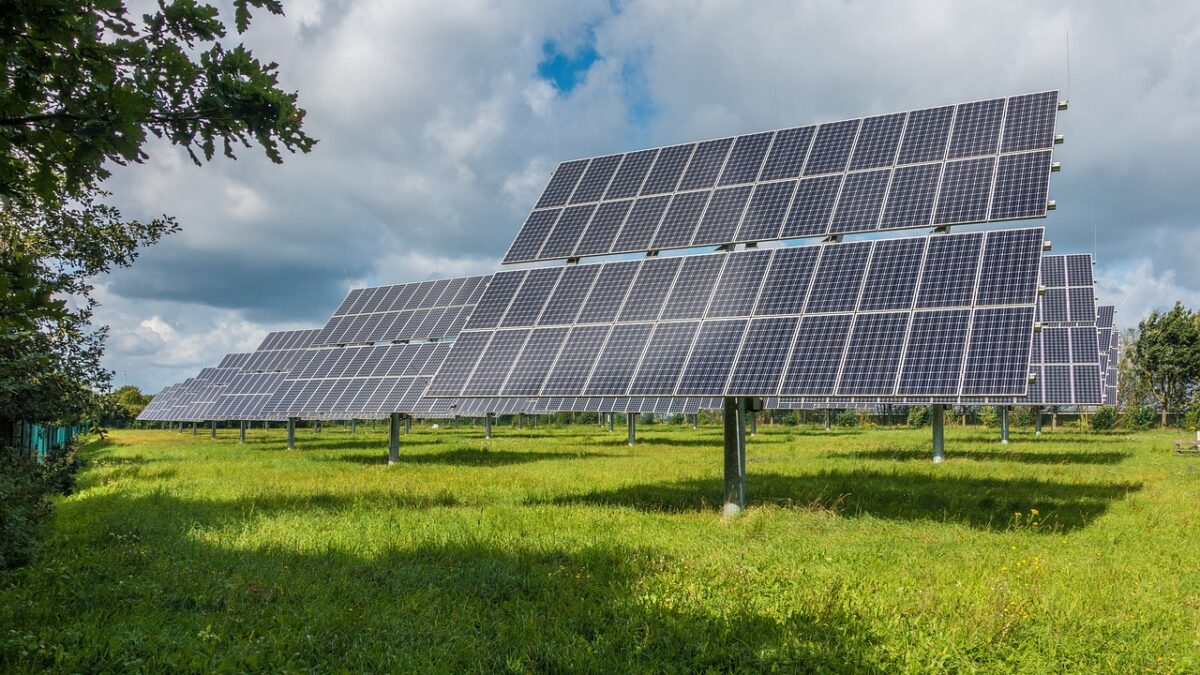 Repurposing For Resilience: Turning Old Solar Panels From Rubbish To Art And Energy ☀️
Repurposing For Resilience ☀️: To avoid sending old, unused solar panels to landfill, Repurposing for Resilience now turns them into energy or art. Read on to learn more below. 
As I have already mentioned before – nothing is ever certain except death and taxes. However, we can argue that this famous quote from Benjamin Franklin lacks something more constant than those two: change. Change is always consistent in this world. Technology, in particular, is constantly changing for the better.
We can call this change evolution; technology is always evolving, after all, to make our lives better. But with the too-rapid technological evolution or advancement we experience today, what happens to the older, phased-out models of technology?
Solar panels, along with other photovoltaic (PV) systems such as solar inverters and batteries, continue to be used and improved in Australia at a breakneck rate. Unfortunately, this will produce solar panel waste in the near future. According to Sustainability Victoria, an estimated 100,000 tonnes of solar panels will enter Australia's waste stream by 2035.  If we do not do something about this, the number will only continue to increase in the following years or decades to come.
Repurposing for Resilience, an NSW-based not-for-profit organisation focused on reducing waste from going to landfill and building a more circular economy, has addressed this issue and volunteered to recycle old and unused solar panels. Below, let us talk more about how Repurposing for Resilience recycles old solar panels and more.
Who Waster is and what it does do for businesses
Before we go further and cover the latest news on Repurposing for Resilience recycling old solar panels and turning them to energy or art, let me share with you more information about Waster.
---
>Download Now: Free PDF Business Owners Guide To Commingled Recycling Bin Services
---
We here at Waster provide you with innovative solutions for your and your business's waste management and recycling needs. Furthermore, we provide flexible, 30-day contracts instead of the typical lock-in contracts to SMEs, which proves to be better.
If your business is based in Australia, partnering up with Waster will prove to be beneficial for your business! Here, I enumerate to you what we bring to the table in terms of providing quality waste and recycling services.
You pay exactly what you asked for – and not a dollar more! For your waste management and recycling needs, avail of our flexible, 30-day contracts instead of those long, unproductive and hidden fee-containing lock-in contracts.
Designed for small and medium businesses – we help you reduce costs whilst boosting recycling. That's a win-win situation!
On-time and reliable – we provide fully-accredited logistics and facility operators. By saying so, we ensure the safety and efficiency of our services.
Remember!
As such, problems in the waste management industry are bound to rise like in any other business. Much like how Repurposing for Resilience wants to help reduce solar panel waste going to landfill by recycling them, we, too, can also help solve any waste or recycling issues you encounter. So if such issues arise in regard to our service, you can talk to our friendly customer service team.
---
READ NOW: Latest News States Mars Wrigley Switches From Plastic To Paper-Based Packaging 🍫
---
Now that we got that out of the way, let us go on and talk about Repurposing for Resilience and their old solar panel recycling ways.
How Repurposing for Resilience recycles old solar panels
E-waste such as solar panels has long been on Repurposing for Resilience's radar as they intend to redirect old solar panels from going into landfill. According to Repurposing for Resilience's Dr Roberth Guth in an ABC News article, old solar panels are 'treated as e-waste, so the large industrial materials recycling sector will start dealing with them, but we believe it's much better to interrupt them in the waste flow to get the remaining life out of them.'
The electricians of Repurposing for Resilience assess second-hand solar panels and give them an appropriate warranty based on their quality. Old but usable solar panels were distributed to households on the South Coast affected by bushfires so that they can live off-grid as before.
But what if old solar panels cannot function the way they intended to anymore? Not to worry, Repurposing for Resilience has other uses for them!
Repurposing for Resilience: energy and art transformation
The not-for-profit organisation has a number of ways to reuse or repurpose old solar panels. One such way is turning them into tables that can also be used to charge USB devices.
Basically, the power gathered from the solar panel table goes through an inverter to stabilise the voltage so the user can still use it as a charge point, safe and out of danger. Repurposing for Resilience assures that there is no danger at all and have the best electricians on staff working on it carefully.
Aside from tables, they have also transformed old solar panels into BBQ awnings, sheds and even a community generator!
What if some of the solar panels do not work anymore? What do they do with those?
They turn them into building materials or art, even! Dr Guth mentioned that they turn panels that no longer generate electricity into cladding by stripping off the aluminium edging and putting holes in so they can be secured onto frames for roofing.
Aside from that, Repurposing for Resilience also has transformed old solar panels into cool art pieces. "We've been using a plasma cutter to cut out little animal figurines out of waste material," Dr Guth said.
Contact Waster right now for your waste and recycling needs now!
Does your Australian-based business need waste and recycling services? If so, then you have come to the right website!
Please call 1300 WASTER (1300 927 837).  You can also email us at info@waster.com.au or enquiries@waster.com.au if you have further questions. Find the best deals in terms of waste and recycling pricing and services!