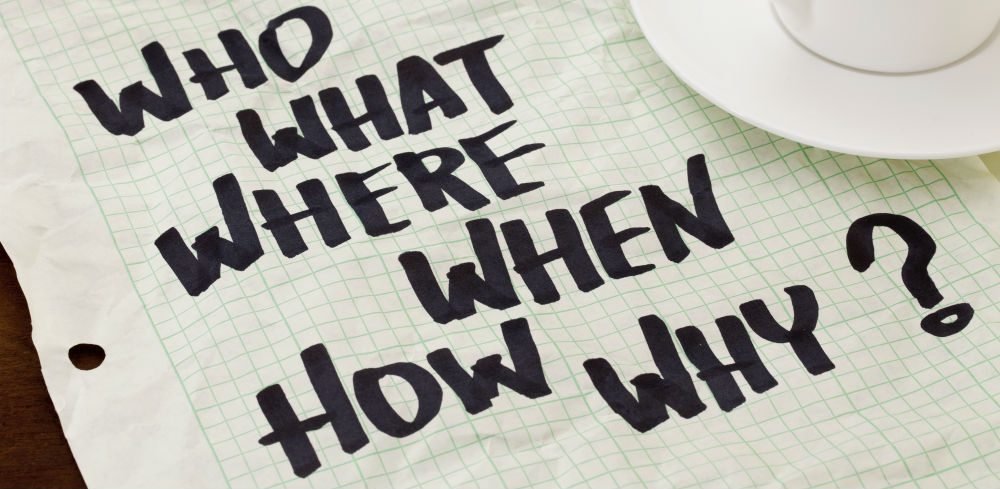 Rubbish bins Adelaide 🤔
Rubbish bins Adelaide: If you have been tasked with arranging bin services and recycling for your Adelaide based business, keeping your boss happy is probably at the back of your mind.
---
>>Download Now: Free PDF Business Owners Guide To General Waste Bin Services
---
Getting the best deal is vital for your business finances. Minimise any disruption is, too. But, also being able to show your manager that your decision is risk-free and in the best interests of your business is the right way to go at it, as well!
In this blog, we cover some of the questions your manager will ask (or you should ask yourself if you operate your own business) and provide clear answers. We also always recommend that you find out if the local council can match your requirements for rubbish bins Adelaide – the Adelaide City Council.
Adding to that, we will give you some great resources needed to reduce waste costs. Continue reading to learn more.
A bit about Waster
At Waster, we really work to make our bin services be the lowest risk and easiest choice for any customer seeking rubbish bins in Adelaide.
As we operate on flexible 30-day agreements, it really is a low risk! You will not be locked into a long term contract that does not suit you or anyone for that matter. If for some unknown reason, service reliability is poor, or not as great as expected, we can easily and painlessly swap it to a different trucking company.
We also offer our small and medium customers our double guarantees as below:
1. Our service 

guarantee for rubbish bins Adelaide

 – if you are unhappy with our service for any reason – you can cancel at any time on 30 days notice. You will never be locked into a service that does not work for you.
2. Our price match 

guarantee for bin services in Adelaide metro

 – we will match any written or emailed "like for like" quote for waste management Adelaide services. You can be confident that you are receiving excellent pricing from Waster as well as excellent service.
So on to the questions that you should be asking. Or, your boss will most certainly ask you!
Are rubbish bin collection services in Adelaide reliable?
At the end of the day, there is no point in having really cheap prices if the bins are not picked up on time. Bin collection accuracy from most of the big national waste companies is over 95% (i.e. the bin is picked up on the day it is supposed to be over 95% of the time).
If it is missed for whatever reason, it should be picked up on the following day. We published a blog on this at waste collection services and also advice to customers on what they should do on bin collection day.
No one thinks about their bin services until they are not picked up for a few days – especially over a public holiday long weekend!
How long is the contract for rubbish bins in Adelaide? Can we exit if needed?
The Australian waste industry has had questionable contract terms in the past such as liquidated damages if you sought to exit a contract early and rollover clauses – whereby your contract rolls for another period if you do not notify them in time. It is vital that you know about this before signing a contract.
Thankfully, many of these clauses have been finished – when the ACCC looked at them last year. However – long term, multi-year contracts are still the norm in the industry.
Always think – who benefits from a long term contract – and I bet it is not you!
Are they going to hit us with unexpected price rises?
There is a concept in marketing called bait and switch – are they going to quote you a very low price at the beginning but have the right to increase prices once you sign. Are you going to be charged excess weight charges or is the price set? You need to consider all these options.
No one likes to read the small print – but if the small print goes on for page after pager – you have to question it – and be aware of what it says!
What seems cheap may not actually be that cheap at the end of the day.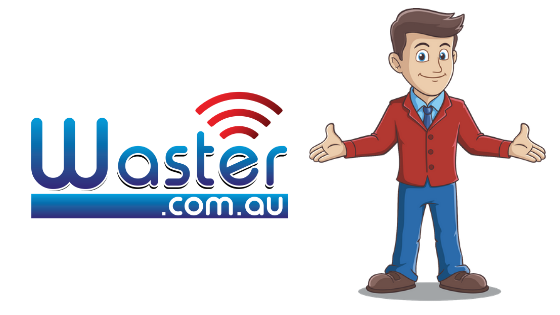 Can we recycle more?
Some waste companies will not be able to offer you comprehensive recycling options – and so you will face higher general waste bills. You should find out how much money you can save by boosting recycling or putting in place a waste management plan. See our blog on Adelaide rubbish dump.
In 2019 and 2020 – boosting your recycling remains as one of the best ways to save money on your Adelaide waste management. As landfill levies seem to increase year after year – recycling more is a sure way to minimise increasing costs.
Can we change services or book additional services if need be?
Does your business go through busy times and quieter periods? if so you may need to adjust your service. Does the contract you signed allow you to have some flexibility? In other words, does it allow you to book extra services and have a focus on customer service?
Can you call in for extra pickups without paying extra fees or charges? It should be noted that some major Australia waste management collectors will charge you an additional fee on top of the normal collection fee for extra pickups!
These are just some of the questions to ask yourself – check out our free consumer guide to buying waste and recycling services here. Check out our recent blog on tips for Adelaide rubbish removal here.
See our blog on ideas to improve Adelaide waste management, tackling rubbish bins and such.
Waste bins Adelaide: Waster is committed to reducing waste management costs for small and medium businesses and organisations that require rubbish bin collection in Adelaide services. This also applies to other metro regions throughout the rest of Australia.
Of course – pretty much any business – whether small or large will likely require SA waste Adelaide bins – at some point. At Waster, we focus on small businesses just like you and provide flexibility, low costs, and increases in your ongoing recycling performance.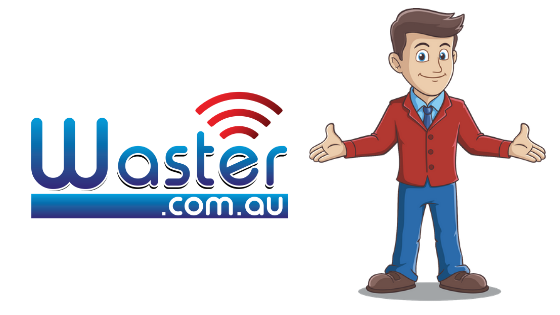 Levy
This post is reflecting on the decision by the South Australian authorities to increase the levy on landfill – impacting on your general waste collections.
Whilst recent changes may not be as large a one-off increase as that implemented recently in Queensland – the ongoing year by year increases in landfill levies – and hence general waste costs – is becoming a real drag on business.
It is vital to save as much money as possible when arranging your waste bins Adelaide services.
The article by the ABC here references the recent rise and the stated aim of the State Government to drive recycling. We also provide a link to the South Australia EPA levy data here.
To highlight the large increases in the waste levy in Adelaide and SA in general – we compare the rates from 2017 and those that will be implemented on 1 Jan 2020.
As per the EPA website…
"Waste levy rates 2016–17
The Government announced on 4 July that a levy increase will occur on 1 September 2016.
The solid waste depot levy for waste produced in metropolitan Adelaide is to be:
1 July–31 August 2016: $62 per tonne
1 September–30 June 2017: $76 per tonne"
"Waste levy rates 1 Jan 2020 – 30 June 2020
The solid waste depot levy for waste produced in metropolitan Adelaide is to be:
What does this mean for waste bins Adelaide costs to your business?
By any measure, these increases in tipping levies represent a real impact on doing business in the Adelaide metro region. Note that they can be viewed as a tax on business.
Unfortunately, this increase in the landfill levy will result in an increase in your waste management costs for your business. You can expect to receive a letter stating the uprate from your supplier over the next month or two if you have not already received it. This price adjustment will basically be explained as passing on the levy increase.
As the levy is also going to be increased over future years, you can expect your waste bins Adelaide costs to also increase over time.
What can you do about it?
The first step is to seek low cost rubbish bin services in Adelaide that will not be ramped up over time. Waster offers low cost and flexible waste services on 30 day agreements with only one annual price review. Check out our services and prices by pressing the big blue button below:
Rest assured that you will not be tricked into an artificially low rate and then find yourself locked into a long term contract with ever-increasing rates.
Check out all the pricing inclusions here and terms and conditions here. We are really focused on helping you cut costs by boosting recycling. Check out our blog on Adelaide recycling.
We do not charge additional or hidden rates such as site fees, bin rentals or environmental fees etc. We also tailor our services to your exact needs such as wheelie bins for offices, etc. This applies to all our services from bins to grease trap Adelaide services also.
More on reducing your waste costs (involving rubbish bins in Adelaide)
Now that we have talked about the various levies that occurred, as a business, you would surely want to find a way to reduce costs. Of course, we have already stated some examples above. But, we also want you to know that other ways exist.
Remember the phrase "Knowledge is power"? That saying is as accurate as it can be on anywhere you and your business ventures. Acquiring the right resources can be a big help to save costs. And, information is one of the greatest resources you can get!
Great resources to reduce your waste costs
We are always looking for great information resources to help customers boost their recycling performance. Zero Waste SA provides some top-notch information.
"Zero Waste" is something of a priority for South Australia. We all know that South Australia is rightly regarded as the most successful State in Australia for recycling and environmental performance. As such, we want to highlight some great resources produced by the SA Government to help businesses and individuals boost recycling and reduce costs.
Read all of them for better insights. The info will help you decide what is best for your business.
Waste strategy 2015-2020
As 2020 is coming to an end, let us share with you the objectives targeted:
a resource-efficient economy where the best or full value is secured from products and materials produced, consumed and recovered across the State
a stable and efficient market for investors through a clear policy framework providing a solid platform for investment decisions
a culture enabling the South Australian community, businesses and institutions to continue and strengthen their role in implementing zero waste strategies and programs locally, nationally and internationally.
Be sure to check out the website to know more!
2020-2025 strategy
As mentioned above, 2020 is coming to a close. So, there should be updated strategies that aim to tackle waste problems in Australia – in particular, SA. A consultation draft has recently been released for the 2020-2025 waste strategy. Here, it says the following:
"It proposes targets, objectives and actions to continue our efforts to achieve positive environmental outcomes while building the local industry and creating business opportunities locally and overseas.
Its objective is to support South Australia's transition to a circular economy and to make the state a national centre for reuse, remanufacturing, recycling and composting.
New directions are identified for food waste, single-use plastics, regulatory waste reforms, education and behaviour change and supporting market development through infrastructure investment and other measures.
An ambitious target of zero avoidable waste to landfill by 2030 is set to drive action during and beyond the lifespan of this strategy."
Additionally, waste sector targets proposed includes diverting 75 per cent of municipal waste from landfill instead of 70, 90 per cent of commercial and industrial waste instead of 80, and 95 per cent of construction and demolition waste instead of 90.