Waste management and recycling for smart Geelong businesses
RUBBISH COLLECTION GEELONG - COMMERCIAL WASTE SERVICE
Boost Your Geelong Business Recycling & Save Money On Waste!
Arrange all your low cost and reliable Commercial bin hire Geelong and waste removal services on flexible 30 day agreements today!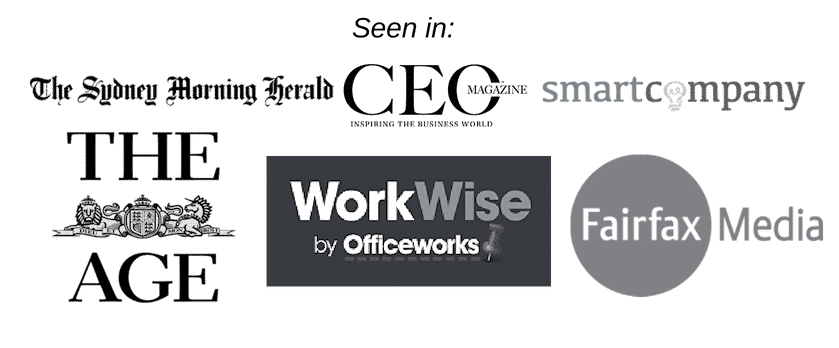 Dear Geelong Business Owner
If you are a business owner or manager in Geelong, VIC – you may be looking for smart ways to save money on your rubbish collection Geelong bin hire and services – and boost recycling at the same time.
Whether you are a cafe owner, run an office – or manage a factory – Geelong waste management costs are increasing all the time (year on year) – so it is vital to arrange both reliable (on time and as scheduled) and also low cost waste management and recycling services for your business.
How can Waster help with your Geelong business waste collections and commercial waste bin hire Geelong? Waster really is different to other Geelong waste management companies.
We are focused on small and medium companies – so we know exactly the type of challenges you face and the services that you require to boost your recycling performance and keep bin collection costs as low as possible.
We provide all waste and recycling services available in the Geelong and Victorian market – covering all your regular bin services such as general waste bin hire, cardboard recycling, commingled bin collections for bottles and cans. 
Waster also provides other vital services such as grease trap cleaning, sanitary bin services for bathrooms and organic food waste collections. With Waster – you can access all the niche recycling services that were previously only available to major corporate customers.
The best bit is that we operate on flexible 30 day agreements – so you never need to sign a long term contract or face hidden rollover clauses again for your commercial waste bin hire Geelong.
Waster provides all standard Australian bin sizes – from 240 litre wheelie bins – the standard wheelie bin size – up to 4.5 cubic metre metal front lift bins suitable for larger businesses.
What is included in our commercial bin hire Geelong waste services? Waster offers comprehensive waste management and recycling services for Geelong based customers. 
We aim to boost your recycling as much as possible to keep your general waste costs down.
Unlike other Geelong waste management companies – we do not operate landfills or facilities – and so are not financial incentivised to continue dumping at landfill.
With Waster – we do not charge hidden extras for rubbish collection Geelong – we provide the bin free of charge – and there is no delivery fee. We just charge the agreed collection fee – each time the bin is emptied.
We operate on flexible 30 day agreements – if it does not work out for you or you need to cancel services for whatever reason – you can cancel by providing 30 days notice – and there is no cancellation or bin removal fee.
GEELONG BUSINESS WASTE MANAGEMENT
Waster provides low cost bin services with no hidden fees!
As a Geelong based business owner or manager - you have lots more things to be doing every day than worrying about bin services - and if you are paying too much. Whether you are looking for Corio collections, Waurn Ponds recycling bins or Drumcondra waste services - Waster can help!
You can easily arrange all your required Geelomng bin collection services and recycling collections online with Waster - and not worry about multiple suppliers or being locked into a contract that does not suit you.
Whether you require general waste bins for your garbage, or a recycling solution such as soft plastic or cardboard etc - we are here to help!
Waster does not operate landfills so is not incentivised to continue dumping general waste. Our main way of reducing your rubbish collection Geelong costs is by boosting your business recycling. It keeps your costs down, our profits up and helps the environment!
low bin collection prices
We price match on like for like bin collection services in Geelong metro. Waster will price match like for like quotes for your general waste and other waste services throughout Geelong, VIC. You can have confidence you are getting the best rates!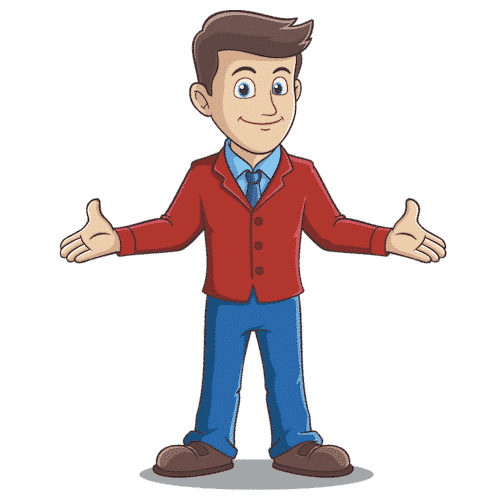 No need to sign a long term or multi year contract for waste collections. All our Geelong waste collection and recycling services are on flexible 30 day rolling month to month agreements. You can cancel at any time - by giving us 30 days notice. Say goodbye to rollover clauses!
all waste & recycling services
Arrange all your Geelong rubbish removal and recycling bins through Waster. Bundle your services with us and save even more. We can even change the trucking company if for some reasons services are not as reliable as expected.
We work with small Geelong companies - and famous names …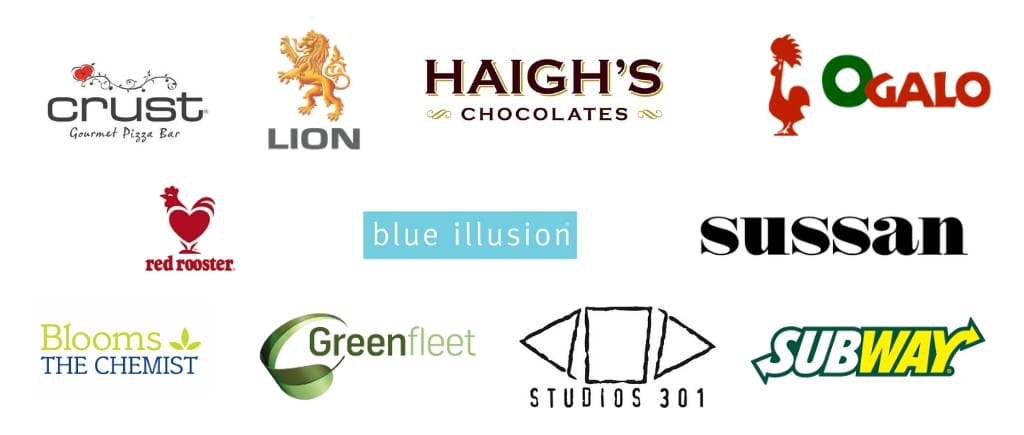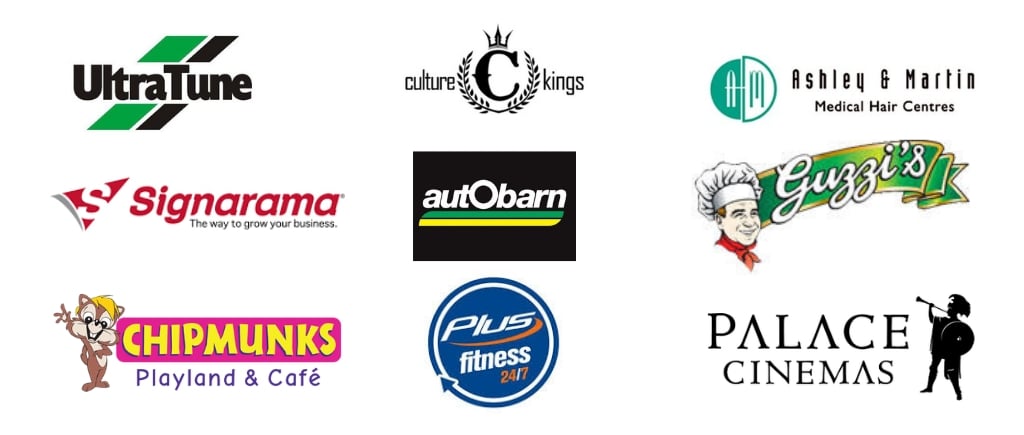 Yes, I Know What I Am Looking For - Take Me Straight To The Geelong Bin Hire Options, Sizes And Price!
If you already know what sort of bin services that you need to arrange for your Geelong based business -you will be wanting to know the price and service details.
We provide all bin sizes from standard rear lift bin sizes  – 240 litre general waste bins up to large 4.5 cubic metre metal front lift bins . For general waste – the price per collection varies on your business type – i.e. the heavier the general waste – the more expensive. This is because general waste is charged on a per tonne basis at landfill. This applies all throughout Geelong metro region – i.e. flat pricing across the city.
Pricing is very straightforward – a 240 litre general waste bin collected once a week for an office business in Geelong metro region costs  $12.00+GST per service for scheduled services (as at May 2019) . Pricing is provided in our online portal for all bin sizes including 240 litre, 660 litre, 1100 litre, 1.5 cubic metre, 3.0 cubic metre and 4.5 cubic metre.
There are no other fees or charges for rubbish collection Geelong bin services. The service fees includes delivery of the general waste bin. We do not charge bin rentals, site fees, enviro fees etc. We can also provide you with a bin padlock if required – useful if on a busy street etc. to stop passers by from dumping in your bin!
Our Geelong waste service guarantee – if you are unhappy with our service for any reason – you can cancel at any time on 30 days notice. You will never be locked into a service that does not work for you.
Our Geelong bin cost price match guarantee – we will match any written or emailed "like for like" quote for the Geelong waste services we quote on. You can be confident that you are receiving excellent pricing from Waster as well as excellent service.

After set up  – we will confirm service day – most Geelong garbage collection services run over night -so the bin should be left out for collection the night before.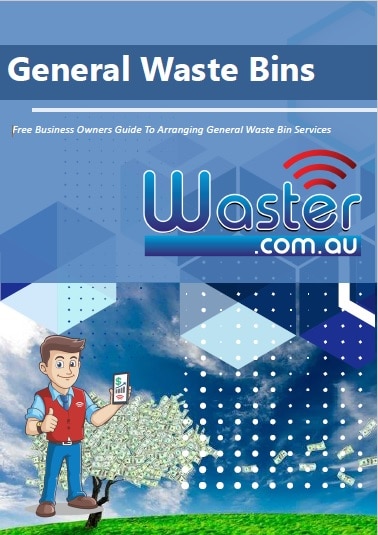 Everything you need to know before booking Geelong rubbish bin services
Get your free PDF download covering everything a smart business owner or manager needs to know before booking commercial bin hire Geelong services.
Learn to spot common mistakes - and also know the questions you should ask any Geelong waste removal and disposal company!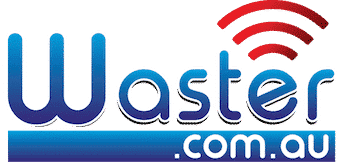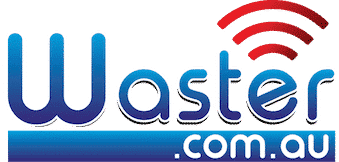 Waster is fundamentally different to other Geelong rubbish and waste removal companies in a number of ways. We are focused exclusively on small and medium companies – so we know exactly the types of challenges you face and the business objectives that you have,
We offer all waste and recycling services available in the Geelong, Victoria market (not just general waste bin collections – the type of services that were previously only available to major multinationals and large chains.
Even the smallest Geelong business can now access organic food waste, soft plastic as well as cardboard, medical waste, confidential paper etc. and of course general waste services.
We work with our clients to reduce costs – usually by boosting Geelong recycling bin services (so you avoid landfill levies wherever possible) but also by stripping away extra and unwelcome charges such as rentals, site fees, environmental fees etc. – the list goes on and on! We usually start with cardboard bins, then implement commingled and finally organic waste services when it is suitable.
Whether you are a brand new startup – or have been in business a long time – we can help you save money, help the environment and improve your flexibility.
We look for ways to keep your costs low -whether it is adding a new recycling service – or changing bin sizes or service days for garbage pick up Geelong.
Contact us today to get started!
BUNDLE YOUR GEELONG GENERAL WASTE BINS WITH WASTER AND SAVE $$! WE PROVIDE ALL SERVICES FROM COMMINGLED RECYCLING - TO CARDBOARD BINS, CONFIDENTIAL PAPER, SANITARY AND GREASE TRAPS
WARNING: Before you book your commercial waste bin hire Geelong pickups with Waster – think –  do you have other waste management and recycling services with different providers that we can help you with today?
Nearly every Geelong based company has general waste bins (the red bin), other recycling bins such as commingled recycling for bottles and cans or organic food waste bin services. Whether you are a small office, a retail store or a factory – you will likely require additional waste and recycling services.
If you have many different waste suppliers providing various services – you are likely paying way too much – and can save money today!
At Waster – we work with small and medium Geelong companies to boost their recycling (such as organic food waste recycling) and reduce their total costs for commercial waste Geelong and recycling. Ask us for a quote for your other services also.
By bundling your various services with Waster – we are able to offer further discounts on our already low service charges – sometimes as much as 20% additional discounts.