Rubbish removal Gold Coast: Commercial Rubbish Bins Gold Coast
Rubbish removal Gold Coast: Mr Waster was on the Gold Coast recently and what struck him was how green and vibrant the hinterland of the city is. Even though the Goldie is probably most famed for its long sandy beaches and high-rise hotels – the environment is also an incredibly tourist draw.
Book rubbish removal Gold Coast online
The easiest way for small and medium Gold Coast businesses to arrange waste services is online. Through our online waste shop – check out your required services by pressing the button below:
Amazing Gold Coast environment facts
We quote some of the more amazing Gold Coast environmental facts below (as per City of Gold Coast):
"Following is a snapshot of our unique natural assets and values:
 – "The Gold Coast is home to more than 1700 recorded species of native plants and almost 600 recorded species of native animals".
 – "Sixty-five (65) native vegetation types and 56 regional ecosystem types have been mapped and described for the City".
 – "More than 50 per cent (50.25%) of the city's land area (64,991 hectares) is covered in native vegetation."
 – "We manage over 12 per cent of the city's land area for the purpose of nature conservation. One quarter of this land has been acquired through the Open Space Preservation Levy Acquisition Program."
 – "Our Voluntary Conservation Agreement and Land for Wildlife schemes cover 3.9 per cent of the city's land area (5097 hectares)."
 – "Over 12,600 hectares of the Gold Coast's coastal wetlands and islands are Ramsar-listed which are wetlands of international significance."
 – "The Springbrook and Lamington plateaus form part of the Border Ranges group of World Heritage-listed Gondwana Rainforests of Australia, protecting areas of extremely high species diversity."
 – "Moreton Bay provides international habitats for more than 30 migratory species listed under JAMBA, CAMBA and ROKAMBA." (Source – City of Gold Coast).
For more info on disposing of waste in the Gold Coast check out our informative blogs on waste removal Gold Coast and waste management Gold Coast.
Gold Coast Rubbish Removal: Mr Waster is looking forward to the Commonwealth Games on the Gold Coast next year – and his kids are certainly excited about it! Thinking of which events to see made me think about who are the champions of recycling and waste management in Australia and internationally.
The question is "who would you give a gold medal to for their environmental performance – or who is a recycling hero?".
Waster offer low cost waste and recycling services (such as Gold Coast rubbish removal) to small and medium Aussie businesses.
You can check out our services online today – and be confident with our 30 day agreements and no lock in contracts.
Press the button below to access our waste shop:
One contender for the gold medal – Gold Coast Rubbish Removal
When we ask "what can be recycled" – the answer is more and more each day and partly that is due to people making constant improvements such as the Dutchman Boyan Slat.
Boyan has been awarded numerous prizes and awards for his innovative methods aimed at cleaning up our oceans.
"Taking care of the world's ocean garbage problem is one of the largest environmental challenges mankind faces today," Slat stated in a blog post. "Not only will this first cleanup array contribute to cleaner waters and coasts but it simultaneously is an essential step towards our goal of cleaning up the Great Pacific Garbage Patch. This deployment will enable us to study the system's efficiency and durability over time."
He founded "The Ocean Cleanup" when he was 17 – aiming to clean up the world's oceans. He has raised c.$15m in funding to date for the organisation.
If you want some hope in the future and gain confidence that we can overcome major issues with ingenuity and application – check out the TEDx given by Boyan on the topic below:
You can see an update on this project as it is almost ready for sea trials here.
You can see other blogs we have posted on the Gold Coast such as waste management Gold Coast. Check out our blog asking if dumping in Sydney landfill sites is worse than composting for organic waste.
See how you can start a career as a recycling hero- environmental services careers.
Conclusion:
Making a great games experience for all is really worth the effort.
The Commonwealth games in Queensland will be remembered for many years.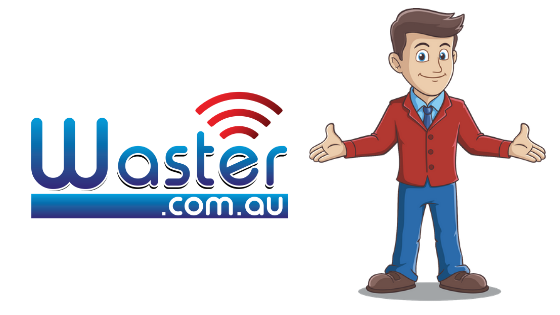 To see what a real focus on recycling and reducing waste can look like at a major event – that you could apply to your own event – see the video below showing the experience of the 2014 Commonwealth Games in Glasgow.
At those games – a focus on not using plastics was a major component. This meant that more rubbish collection actually was green waste and hence could be easily recycled.
By having a smart approach to waste minimisation – they ensured that food service areas did not produce skip bin full loads of general waste – with the vast majority of waste removed being recyclables.
See our recent blog on being a green company.
Waste removal Gold Coast: Waster is focused on delivering cost effective and extremely reliable waste management and recycling services to small and medium business customers on flexible, no lock in contract basis. We explain in this article three simple steps your business can follow to arrange low cost and highly reliable waste removal Gold Coast services online today.
Waster offers comprehensive services throughout the Gold Coast – check your postcode here for our service area. We offer scheduled bin collection services for bin sizes from 120 litres up to 4.5m covering general waste, paper and cardboard recycling, commingled recycling, grease trap servicing, medical waste, organic / food waste and sanitary bins. If you have a niche service you would like us to quote on simply contact us here.
Anyway – lets quickly get to those three simple tips on saving money on your waste services.
Arrange flexible services with no lock in contract
If you arrange you required waste management services on a flexible 30 day agreement (you could describe it as "pay as you go" – you are only committed to a 30 day notice period). You thus protect yourself against being locked into a long term, exclusive contract that does not suit your needs. Of course, a business can be a very different entity in a year or two years time. By signing up to a flexible agreement, you also do not have to worry about rollover clauses or automatic renewal clauses – that are common in standard waste services contracts from other suppliers.
Check out the detail on Waster's pricing inclusions and flexible terms and conditions here.
Do not pay additional fees for commercial waste removal Gold Coast services
Cutting costs is vital when it does not impinge on quality of service – Waster does not charge unexpected or hidden fees such as site fees, environmental fees, rental fees or any other additional charge. With Waster, when you sign up for a bin collection service (or dumpster services as some people say) – say a weekly collection of an 1100 litre General Waste bin – you simply pay 4 times (or 5 if it is a five week month) at the end of the month. You can also pay by direct debit or on an invoice.
You this never pay more than you had budgeted for and you do not need to worry about the small print in our agreement (although of course you should read it)!
Consolidate all your services under one supplier and save
As Waster can offer all your waste and recycling services – you should consider consolidating them under one supplier – namely us! (that may be a bit biased). When all your services are consolidated through Waster – you will receive one invoice at the end of the month and enjoy flexible agreements from all your services. Check out our blog on rubbish removal Gold Coast.
Check out our services and prices in our online waste shop by pressing the blue button below:
[button id="e9f2f19b3ca981a24044b5736413ee50″ text="CHECK OUT OUR WASTE ‹¯› RECYCLING OPTIONS TODAY!" url="https://waster.com.au/waste-recycling-shop/" target="_self" alignment="left" alignment_mobile="default" image="" icon="ti-control-forward" icon_alignment="right" style="5″ size="medium" radius="35″ border_size="2″ shadow="none" full="false" tale="none" margin="0px 0px 15px 0px" text_color="#ffffff" text_hover_color="#e8e8e8″ background_color="#47c9e5″ background_hover_color="" border_color="" border_hover_color="" animation="none" animation_speed="2″ animation_delay="0″ __fw_editor_shortcodes_id="801f46f60