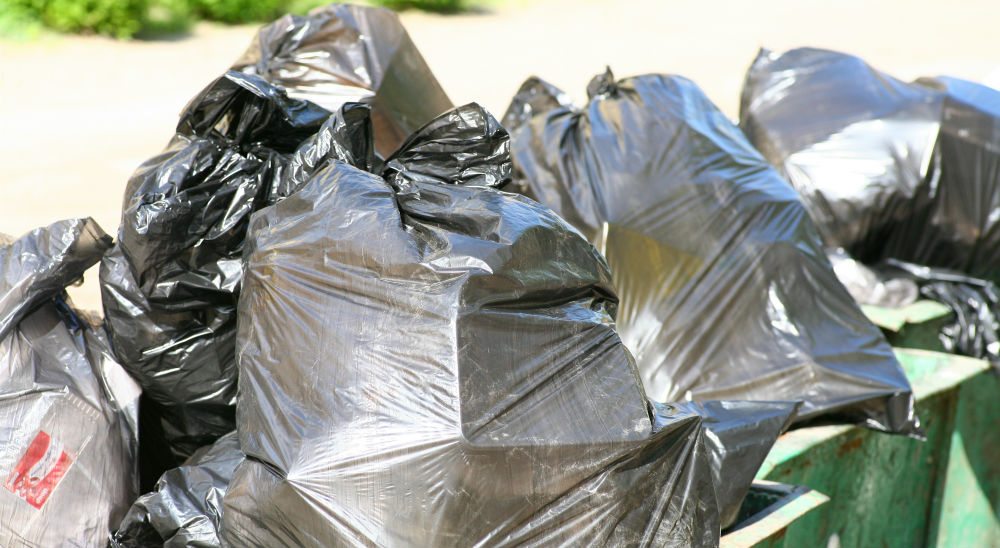 Rubbish Removal Newcastle NSW: Reliable Regular Bin Services
Rubbish removal Newcastle NSW: if there is one thing we dislike at Waster it is having to pass on additional charges to customers.
We really aim to present a predictable and reliable cost basis for our small and medium customers for rubbish removal Newcastle NSW and throughout Australia.
We have based our business on providing easy to book, manage and rely on waste services and recycling. You can check out our prices and services and book a your rubbish removal Newcastle NSW service here:
Rubbish removal Newcastle NSW – why your bin needs to be able to close
The tricky thing about waste services is that it is collected by volume but disposed off at the landfill by weight (in tonnes). This means that your waste provider (and Waster included) will estimate the weight of your waste when quoting you a price.
In industry parlance – we expect your bins to weight a certain amount based on the industry you operate in i.e. food manufacturers will be heavier on average than offices for example.
Because of this – companies with heavier bins will pay more for their rubbish removal Newcastle NSW services.
A problem arises if your bins are overfilled – i.e. the lid will not close and the rubbish is spilling out. This creates a number of issues for the garbage collection company:
A – A health and safety issue – tipping and moving bins that are overflowing can be dangerous – i.e. as it can mean rubbish falls on people or the bin is too heavy – causing strain and stress injuries.
B – Time required increase – when a bin is overfilled, the driver will have to spend time ensuring the bin can be safely emptied and that any rubbish overflowing is also disposed off. This time and effort is not factored into the route for that day – and also, the driver is not paid to do it!
C. The extra weight means the service is not commercially viable for the supplier – if a bin is regularly overfilled, that bin will become loss making for the service company. i.e. it is equivalent to two bins being picked up for the price of one.
Waster terms and conditions are as follows – under Point 8.
8. Weight Limit. "The Customer" must not fill the "bins" beyond the maximum height of the container and the lid must be able to be fully closed. "The Customer" acknowledges that the weight of the waste deposited in the "bins" shall not exceed the agreed weight per cubic meter agreed. Excessive weight may be invoiced as an extra charge at the discretion of "the Supplier".
See our recent post on transporting waste across the country in waste removal Brisbane.
Conclusion:
At waster – you can easily arrange a low cost rubbish removal services for your business – from Port Stephens to the Newcastle area and Central Coast.
We also provide skip bin services from 2m mini bins to 30 cubic metres.

Give us a call to discuss your options and free quotes.
Check out the short video from Newcastle City Council for info on the three bins provided to residents.
Newcastle rubbish removal: Mr Waster is currently planning his summer holiday and he is thinking of the Newcastle, New South Wales area (which in a round about way leads to this blog topic).
As he lives in Sydney – a trip to Newcastle is nice and easy and he can enjoy the amazing area including the Hunter Valley, Port Stephens and of course the lovely town of Newcastle itself.
Anyway – the theme of today's blog is – keeping it simple. Or as Australians love to say – "too easy!"
How does Waster make Newcastle rubbish removal easy to arrange?
At the end of the day – arranging a service like Newcastle rubbish removal should be pretty straight forward.
Waster seeks to minimise any stress or hassle for our customers – so they can continue focusing on what's important i.e. running their business.
– Easy to book services – we make arranging your required waste and recycling services as simple as possible. You can check our prices and services online in our waste shop and book in real time.
Check out our shop by pressing the button below:
– No lock in contracts – in this day and age, trying to lock customers into multi year contracts seems old fashioned.
However, we keep hearing that some waste companies try to have contracts of as long as 5 years for services! Of course – the law is changing soon which impacts roll over clauses.
By having flexible 30 day agreements – you do not need to sign a long term contract or worry that you are making the wrong choice.
– Ability to change services – We know your business needs change and so we can alter or change your services as is required. Just contact us and we can adjust frequencies or bin sizes etc to best match your needs.
– Payment by direct debit or monthly invoice – We accept payment by monthly direct debits or payments of invoices. With our low prices and no hidden fees, you can rest assured that you are making the right choice.
Too easy!
Check out our recent blog on skip bin Newcastle.
Conclusion:
Many waste companies will want you to sign a long term contract  -of two or even three years for a simple waste collection service.
Ask yourself – how does signing a long term contract actually benefit you the customer?
In many cases – it will provide no real benefit to you at all and will only benefit the supplier. Check out a recent ruling on waste industry contracts from the ACCC – you should read this before agreeing to any long term waste service agreement.