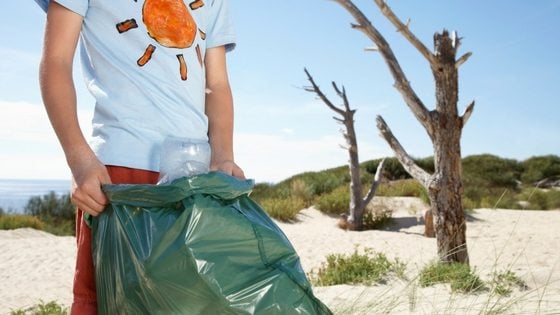 Rubbish Removalists Melbourne: How Plastic Bags Can Cause Problems For Collections!
At waster.com.au – we are always trying to help customers recycle more and dump less in landfill. This is for two main reasons – i.e. to reduce customer costs as general waste is usually much more expensive than recycling (particularly in Melbourne) and also to help the environment. In our work as rubbish removalists Melbourne bin services – we often face an issue with how customers can dispose of plastic bags.
Many customers are disappointed to have to dispose of plastic bags in their general waste – and are often surprised that they can not be included in their commingled recycling bins.
In today's blog we will cover why plastic bags can not be included in a commingled recycling bin, some places you can bring them (for free) to be recycled – and also some recent political changes that may be happening to reduce the number of plastic bags in circulation.
Waster is a waste management company with a difference – we provide services specifically for small and medium Australian businesses – such as rubbish removalists Melbourne collections. We provide all bin sizes and services on flexible 30 day agreements. You can check out all the relevant information such as pricing, bin sizes and recycling possibilities in our online portal here:
Rubbish removalists Melbourne – why plastic bags should not go in your mixed recycling bins!
We have had a number of instances in recent weeks – whereby commingled recycling bins have been rejected as contaminated (waste management industry parlance for a recycling bin that has a certain degree of  general waste in it) – and hence picked up as general waste. This results in recycling commodities ending up in landfill and the customer facing higher prices.
The separation system that commingled recycling bins currently go through do not let us recycle plastic bags.
Where can plastic bags be brought for recycling?
There are a number of opportunities for recycling plastic bags in Melbourne that do not require paying for rubbish removalists Melbourne services.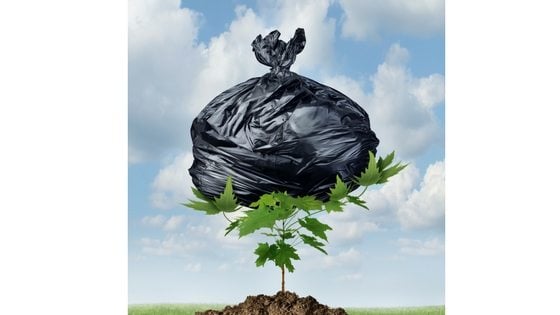 Redcycle operate over 800 locations throughout Australia where you can drop off plastic bags for recycling.
As per their website:
"Drop your soft plastics into your nearest REDcycle collection bin and RED Group will do the rest.

There are more than 8

30

 participating supermarkets around Australia. 

REDcycle bins are typically located near the checkout. There are currently a few different types of REDcycle bins in use depending on the store so please ask at the customer service desk if you can't locate the bin."
The material is then transformed into numerous items (all done in Victoria!):
"The collected plastic is returned to RED Group's facility for initial processing, then delivered to Victorian manufacturer Replas where it undergoes an incredible transformation.

Replas uses the material as the resource to produce a huge range of recycled-plastic products, from fitness circuits to sturdy outdoor furniture, bollards, signage and more."
Ongoing changes to hopefully reduce the amount of plastic bags in circulation
Like any good doctor will tell you – prevention is much better than cure – and this is of course the same with recycling. There currently are efforts in Australia and other counties to reduce the number of bags (and hence prevent the problem or at least minimise it before rubbish removalists Melbourne services are even needed) by placing a tax on bags at point of sale. This tactic has already proved successful in countries such as Ireland. See an article on the wider issue of plastic pollution here at theconversation.com.
See our blog on the new 2018 ban on single us plastic bags in many Australian states.
Conclusion
Plastic pollution is a serious issue – and plastic bags pose particular issues. We can of course all play our part by using reusable or environmental friendly (bio degradable) bags such as these by Aussie business Biome – or by disposing of them once used in services like Redcycle.
Check out our blog on the impact of changes in business recycling and how removing drinking straws can really help the environment.
It is also very important to remember that commingled recycling should not be bagged! See our blog on Australia waste management and what would happen if we all recycled more!