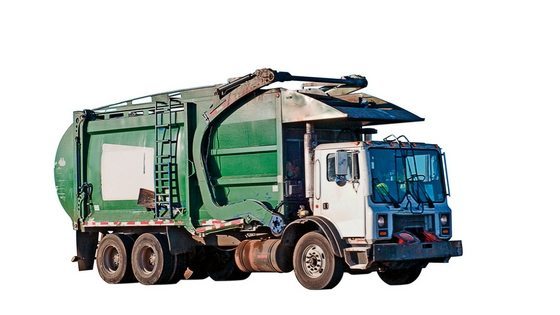 Rubbish Truck: A New Generation Of Environmentally Friendly Collections
Rubbish Truck: if you are interested in new environmental technology — you have probably heard that Tesla are soon launching a heavy electronic truck to the market.
You will be used to seeing electronic vehicles driving around our cities over the last few years — and maybe we will get used to electronic trucks also. Tesla expect their trucks to revolutionise heavy goods vehicles as below:
"In addition to consumer vehicles, there are two other types of electric vehicle needed: heavy-duty trucks and high passenger-density urban transport. Both are in the early stages of development at Tesla and should be ready for unveiling next year. We believe the Tesla Semi will deliver a substantial reduction in the cost of cargo transport, while increasing safety and making it really fun to operate."
When Tesla are not busy by sending new cars into space (I am still trying to get over that one) – they are working on some modern, and environmentally friendly heavy goods vehicles.
In today's blog — we will take a look at some of the latest technology impacting rubbish truck systems globally.
Waster is a waste and recycling business (see recycle bin services) with a difference — we provide low cost services to small and medium Australian businesses on flexible 30 day agreements. This means you can say goodbye to long term lock in contracts and the feared rollover clause. Check out your pricing and options as below:
Rubbish truck — will electric vehicles succeed where natural gas and hybrid has not been successful?
Another Tesla founder — Ian Wright is also looking at electronic rubbish truck technology.
"Tesla cofounder Ian Wright and his company Wrightspeed teamed up with commercial truck builder Mac Trucks to create a new hybrid electric trash hauler. They featured the Mack LR Model at the 2016 Waste Expo in Las Vegas, and was a move in the right direction for resource wasting refuse vehicles."
"This hybrid electric truck takes an innovative approach on electric vehicle design by taking the truck's worst fuel-wasting components and then replacing them with electrical components. The resulting efficiency is staggering."
"Following a mostly failed effort to convert the nation's garbage trucks from diesel to natural gas, electric engines provide an excellent alternative. Garbage trucks are fuel guzzlers and typically only average around 3 miles per gallon, according to Governing. The campaign to convert them to natural gas has been largely unsuccessful, and only about 10 percent of current garbage truck fleets run on natural gas."
Taking A rubbish truck to an even higher level
If you thought that an electric truck was pretty high tech – what would you say about a jet powered rubbish collection truck?
You can see a really interesting TedX discussion on the subject by New Zealand native and inventor Ian Wright as below. It will completely change your view I predict!
Through his company Wrightspeed he "has developed a turbine-assisted electric drive system and decided that its best use was in commercial vehicles, which burn through massive amounts of fuel and are subject to increasingly stringent emissions regulations."
"The Wrightspeed system can be scaled up for heavier equipment, such as off-road construction vehicles, or down for medium-duty machines, he said."
I admit that I am not a mechanic and so some of the nuances go over my head. In general the Wrightspeed system is designed to reduce costs and emissions.
"On average, an electric powertrain saves trash truck operators $35,000 a year in reduced fuel and maintenance costs, Wright estimates. The technology doesn't require expensive exhaust treatment systems and, unlike diesel powertrains, doesn't break down as often because it has fewer moving parts."
Conclusion:
It certainly is an interesting and promising development — we will keep you updated on the development of this technology and when trucks are rolled out in Australia.
It is also great to see an inventor from our part of the world really changing how things are done. For more innovation see our blog on Melbourne landfill and electricity generation.
See our recent blog on rubbish collections.