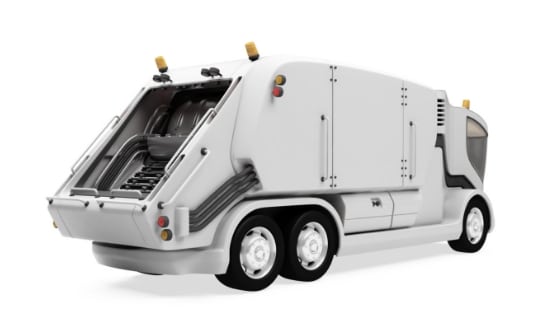 Rubbish Trucks In Australia: Details For Development Applications (DAs) And Plannings
At Waster – we often provide companies and people planning businesses info on rubbish trucks in Australia for their new building project or business. Quite often – when a new project is going through the planning phase and requires the relevant permits – the local council looks at areas such as waste removal and recycling.
In today's blog – we will cover some of the key questions that we are often asked in this context. This should give you a good understanding of what is possible etc regarding rubbish trucks in Australia and commercial waste services for your new business venture.
About Waster
Waster.com.au is a business that supplies reliable waste management and recycling services to small and medium Australian companies.
We provide all waste and recycling services that you may require – through our flexible 30 day agreements. You can boost recycling, save money and avail of our leading customer service.
For all things regarding rubbish trucks in Australia – check out your bin size options and costs below:
Rubbish trucks in Australia – Can your new location arrange waste services?
If you are launching a new business – and building or opening a new premises you may be asked to get a letter from a rubbish trucks in Australia company attesting that they can provide the relevant services.
Why do I need a letter stating I can arrange commercial waste services?
The principal issue will be that the council and planning authorities will not be providing you with waste services at the new location.
Before you are granted planning permission – you will require a letter from a rubbish trucks in Australia company – stating they can provide the services as required.
The questions to answer will be as below:
Can waste and recycling services be provided at this location?
If your location is in a metro region – waste services will almost always be able to be provided – though the bin sizes, times and days may be limited.
You may need to arrange services for just one day a week – if your location is in a remote or hard to access area (without many businesses nearby). This could be the case for childcare centres, aged care facilities etc that are located in residential areas.
See our blog on the density of general waste – a question that will impact the cost.
When will they be provided?
Rubbish trucks in Australia for businesses – will run at certain times – generally overnight or in the early morning. This means that traffic can be avoided – and also no impact on customer businesses.
If your location is based on a residential street – or has residential nearby – it may be subject to council curfew – and no collections can happen before 7am. This will make it more difficult to arrange services.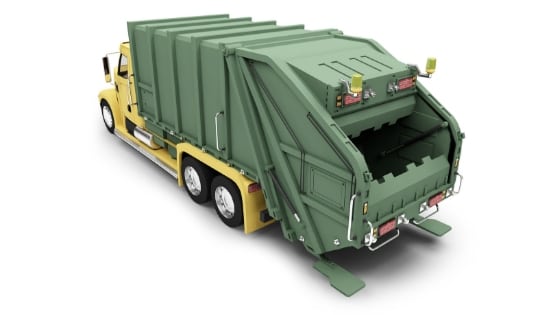 What bins will be provided and used
In a residential area – front lift bins would not be suitable – as they could be dangerous for passers by.
Smaller rear lift bin sizes – such as 240 litre wheelie bins or 660 litre bins would be most suitable. These bins could be positioned on the side of the road – or in a bin room accessible to the street.
What is the size of the truck
There are two main types of trucks for regular services – a rear lift truck – where the bins are collected at the back of the truck – and a front lift truck – where larger metal bins are emptied above the truck.
In a residential area – or if low clearance – you should assume the truck used will be a rear lift truck.
The dimensions are as below:
Overall length – 8.0m
Overall width – 2.5m
Height (travel) – 3.4m
Height (in operation) – 3.4m
Weight – vehicle only – 13.0 tonnes
Weight – payload – 9.5 tonnes
Turning circle – 25 m
Where will bins be positioned for collection.
As above – you should keep in mind that a garbage or recycling truck could weigh c. 20 tonnes and have a turning circle of c. 25 metres.
It is important that the truck should not drive on any road etc that can not support the weight.
Clearance overhead for truck access should also be 4m or more.
Bins should be brought to the street for collection if their is not sufficient space in a yard or car park – for the truck tom safely access and exit.
Does Waster charge for a letter for your DA application?
Waster does not charge for providing a letter in this context. For larger waste requirements – see our blog on industrial waste removal.