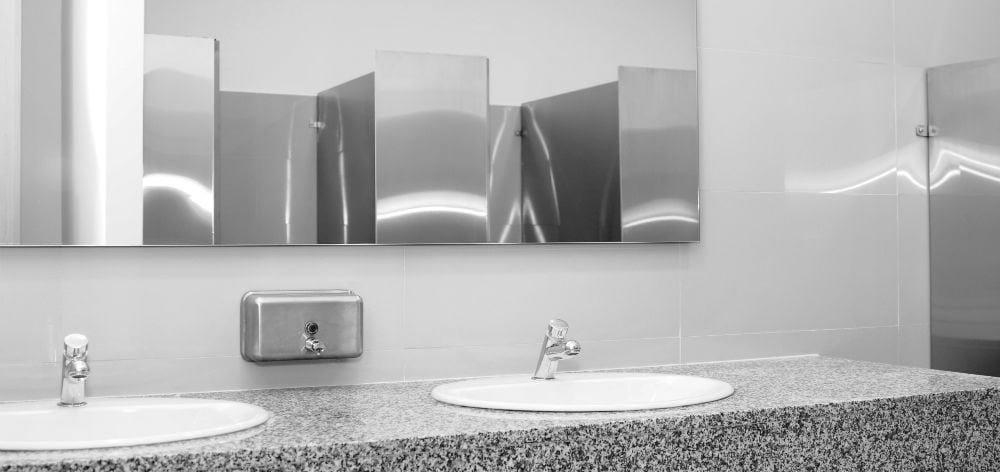 Sanitary bins: How To Book Your Service Online in 2019/2020!
Sanitary bins: A clean and fresh washroom experience is vital to the customer or worker experience in modern offices, shopping centres and workplaces across Australia. Ask yourself this – would you ever consider returning to a cafe or restaurant where the bathroom was not clean and pleasant? Surveys show that people will never return – even if they though the food was great!
A bit about Waster
Waster provides an easy, online booking and account management system for all your feminine hygience and sanitary bin requirements across Australia. We currently provide online booking and servicing of customers in the following cities: Canberra, Brisbane, Gold Coast, Newcastle, Central Coast, Sydney, Wollongong, Darwin, Adelaide, Hobart, Launceston, Devenport, Burnie, Melbourne, Geelong and Perth. Please contact us if you have any queries or check out our huge numbers of informative blogs on all topics from recycling to saving money on your bin collections.
Our sanitary bins and what you need to know:
Waster.com.au provides modern, slimline sanitary bin systems that will improve the quality of your washroom as regards feminine hygiene bins. We offer a contemporary design 22 litre recepticle that is c.0.6 m high. This size is the perfect combination enabling preservation of floor space in the washroom with sufficient practical storage.
The bin is easily cleaned and is small enough to be conveniently moved, enabling cleaning of the floor space under and around the bin.
The graphic below provides illustration as to size and dimensions of the bathroom sanitary bins. The graphic is shown against a silhouette of a woman of average height i.e. 1.65m which apparently is the average height of an Australian woman in 2019.
Waster can provide automatic sanitary bin units as well as manual units – to best suit your business requirements.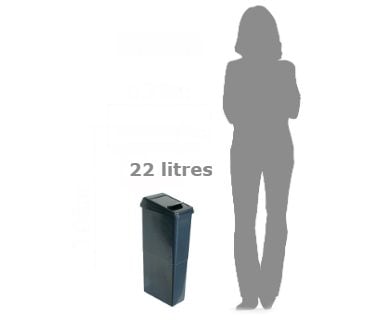 Our sanitary bins will help you achieve a hygienic washroom as well as a visually appealing one. A bathroom can be a prime area for bacteria due to the moist atmosphere and often limited ventilation. This makes the correct choice in sanitary bins even more important.
How to easily and securely arrange reliable sanitary services today:
Booking a sanitary bins service through Waster is extremely easy – simply go to our online sanitary bins shop and select the service and location for your business. A friendly customer service agent will then call you to confirm your details.
Current pricing is c.$20 plus GST per bin collected across the country – note: as at 04 September 2019.
Note – please contact us directly if you also require nappy disposal bins.
Note: Waster also provides comprehensive medical waste disposal options through our online shop.
What is included in your sanitary services plan?:
The pricing plan that you will receive is fully inclusive and covers sanitary bins rental, collection, disposal and maintenance. You can rest assured that there are no hidden charges associated with your contract.
Top grade account management from Waster.com.au is also included in your plan. Waster prides itself on offering the best customer service and account management in the waste and sanitary services sector. Your invoices and payment processes will be provided through electronic methods enabling ease of payment and management.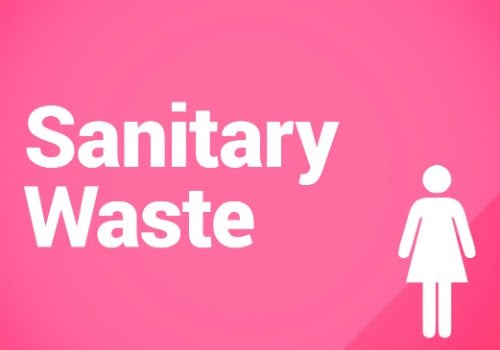 Take away:
We are certain that Waster can provide an appealing and financially rewarding sanitary bins solution for your business. Contact us today to arrange your services. You can also check out other informative blogs on subjects such as grease trap cleaning.