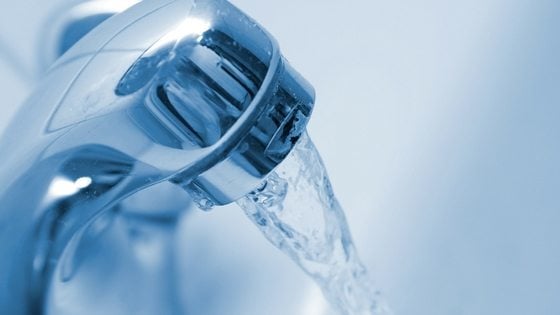 Sanitary Units Australia: The Most Convenient Service For Your Bathroom
In today's blog I want to look at how a clean and fresh bathroom can really make or break a restaurant (or any) business. We will also look at how sanitary units are an integral part of the bathroom experience.
A bit about Waster
Waster is a waste management and recycling services (i.e. think bin collections and grease trap cleaning) with real differences. We are an internet based, customer service focused company – who provides all your required services on flexible 30 day agreements.
This basically means you will never be locked into a rollover contract or see hidden clauses again. You can easily arrange all your services such as sanitary units, sharps disposal, general waste or recycling bins online today.
Get started by pressing the blue button below:
What makes a great bathroom – well sanitary units are only part of it!
When you visit a restaurant as a paying customer – there are many things that make for a great and memorable experience. The Aussie website goodfood.com.au lists a number including:
Service, Decor, the menu, consistency and of course the bathroom:
"A neat, tidy bathroom is absolutely non-negotiable. There is nothing worse than excusing yourself to use the facilities to come out nervous about whether the same dire hygiene standards are being applied in the kitchen. Great restaurants go beyond just clean, and offer good lighting, fresh flowers and luxe hand wash. Extra points for real hand towels and scented candles. "
Basically – the bathroom is a bit like the old canary in the coal mine metaphor. It either gives people confidence in the experience – or makes the doubtful.
An untidy bathroom could be a real drag on your business
If customers are confronted by an untidy bathroom – they will be less likely to return or to recommend to their friends.
Also – in the era of social media – the last thing you want is unfavourable reviews or photos being shared on Instagram etc.
From a cleanliness perspective – the website accupos.com recommends the following basic tips:
– Checking that waste and sanitary units are emptied
– Toilets are flushed and clean
– All surfaces are clean and floors are mopped with no puddles of water left on the floor.
– Toilet paper holders, soap dispensers and hand towels are replenished
– Mirrors are wiped down.
Arranging sanitary units services is very easy
You can easily arrange sanitary units services with Waster.com.au.
Pricing per unit is $20+GST when on a regular 4 weekly cycle. This covers the bin provision – and swapover for new sanitary units each time.
There are no additional charges or fees.
If you have a larger facility – or require multiple bins – please contact us.
Conclusion:
In business waste disposal as in life – it is the small things that make big differences.
A clean and fresh bathroom should not be an afterthought in a restaurant or any businesses.
It will really help you grow a great business – and sanitary units are definitely an important part of that effort.
Check out a short video as below – giving some great design ideas for a nice commercial bathroom.