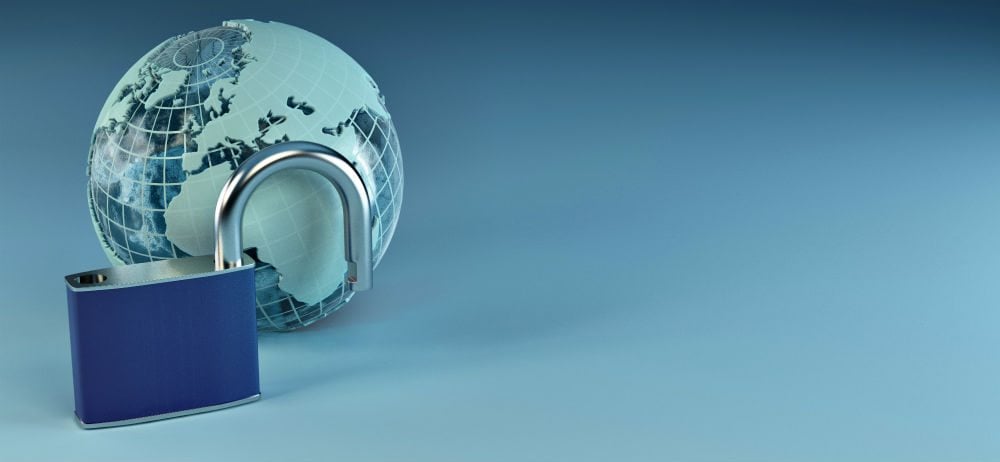 Secure Document Destruction Perth: Book A Reliable, Low Cost Service Online
Secure document destruction Perth: In this brief article we will explain how you and your business can easily organise a reliable and high quality secure document destruction Perth service for all your confidential document shredding requirements.
Following the Australian census hacking / (or non hacking if you believe the politicians) a couple of years ago – which threatened to give fraudsters access to every personal detail of the entire Aussie population –  it is more important than ever to be certain that your confidential information stays away from prying eyes.
This minimal expense in destroying your documentation by a qualified third party provider is certainly considering when you think about the potential cost of your info falling into the wrong hands.
A secure document destruction Perth bin service is suitable for nearly every business type – but specifically for anyone handling private or financial information – such as banking, insurance, finance, medical etc.
A little bit about Waster
Waster offers a convenient online booking and management service for all your commercial waste and recycling services in all major metro regions across Australia including Perth, Sydney, Melbourne, Brisbane, Darwin, Canberra, Hobart, Newcastle, Adelaide and the Gold Coast.
You can arrange your business services online – from sanitary bins to document destruction bins Perth.
How to book a document destruction Perth service online
You can check prices, compare bin sizes and book your service online by pressing the button below to go to our online waste services shop:
Waster offers document destruction Perth services in two common and convenient bin sizes (120 litre and 240 litre) across Perth metro. Check out our 240 litre bin size below: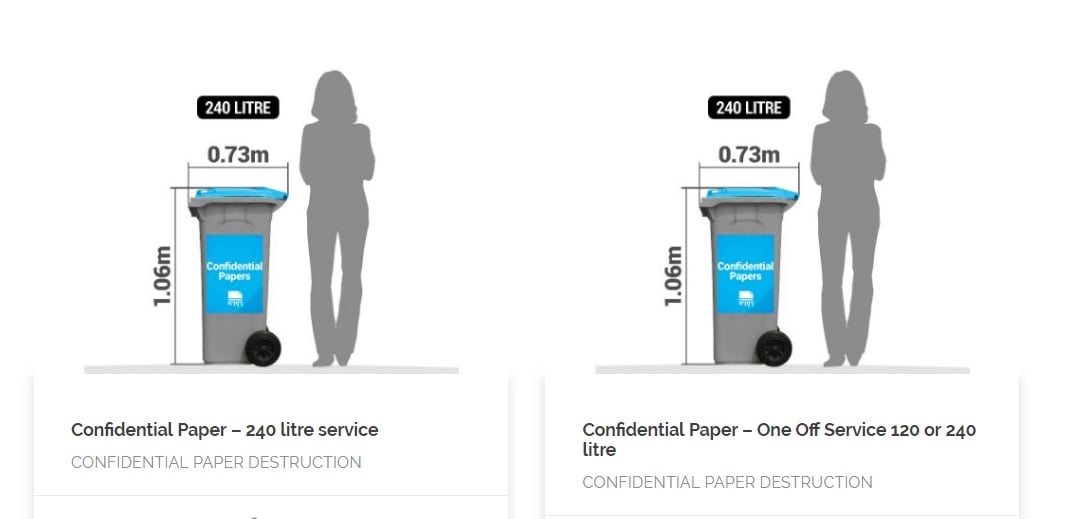 Our prices per service (collection and destruction) are a flat $29.50+ GST in Perth metro. You can check the postcodes serviced here.
The price quoted is all inclusive – there is no bin rental, site fee, delivery fee etc so you can rest assured you are getting reliable, fully licensed services that will keep your confidential information safe and secured. Check out our pricing inclusions details page for complete details.
If you require less frequent services than once a month – i.e. such as quarterly etc – we charge a bin rental fee of $15.00+GST per month plus the normal collection fee.
All our services are delivered on flexible 30 day agreements – meaning you will never be locked into a multi year contract that does not suit your business.
As we offer comprehensive waste and recycling services – why not check out our other Perth waste services and safe even more money.
For further details, We have previously published blogs on confidential shredding and what you need to know to book a great service here: secure document destruction Sydney, document destruction Melbourne, secure document shredding and confidential paper disposal.
Secure document destruction Perth services are performed with the highest standards – so your information is kept secure and private at all times.
Check out a video below on a secure shredding process for more insights.