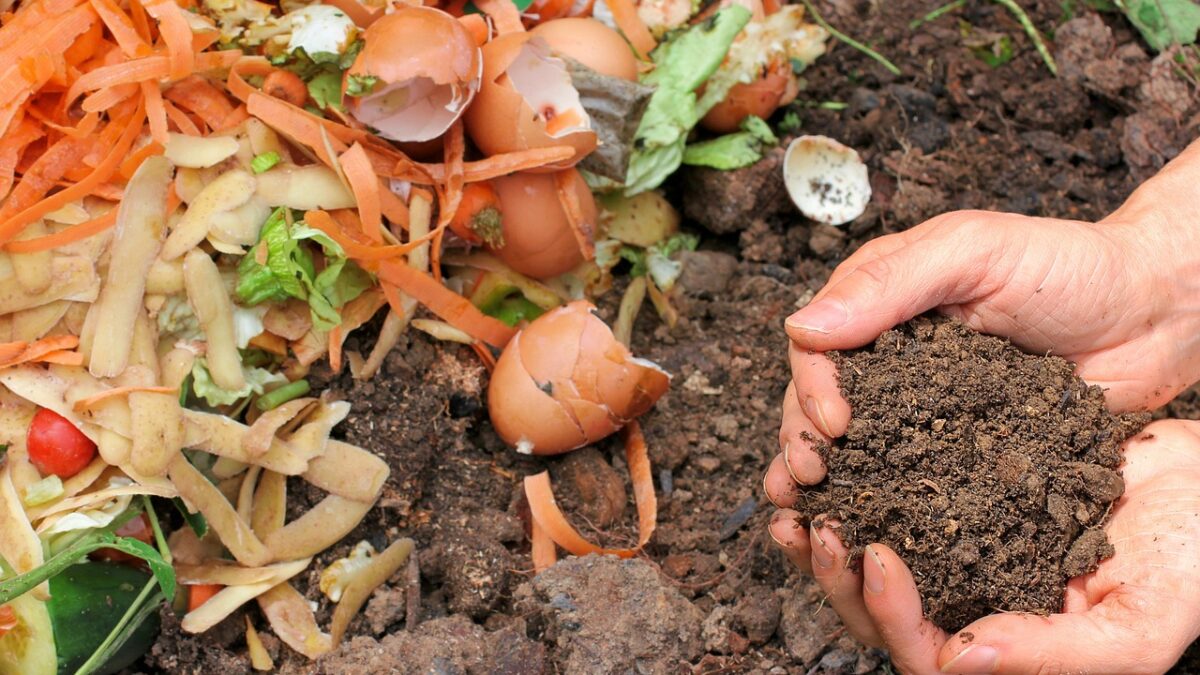 A Unique Method To Deal With Waste: Sharing Waste 🥕
Sharing Waste 🥕: In this blog, we share a unique and fun method by ShareWaste to deal with organic waste for people who want to recycle them but lack the necessary space and facilities to do so. How does ShareWaste work? Read on to learn more!
A normal, functioning home produces lots of organic food waste, whether we like it or not. All of that is good and all, provided that we make sure that our organic waste does not end up in landfill.
From time and time again, we have shared, through our blogs, useful information on how to recycle or deal with organic waste. From bones and egg shells to dairy products, we have covered most – if not all – of them!
Of course, it does not stop there. We intend to educate more people on how to deal with their organic food and garden waste because, frankly, Australia needs all the help it can get.
An excerpt from our blog that covers composting at home states:
"The National Food Waste Strategy Feasibility Study done by Food Innovation Australia reported that we waste around 7.6 million tonnes of food across the supply and consumption chain, which roughly equates to about 312 kg per person, one in five bags of grocery or $2,000 to $2,500 per household each year.
"Of course, wasted food would also produce more harmful greenhouse gases. In fact, 8 per cent of all greenhouse gas emissions come from uneaten and wasted food. What can we do about that?"
Composting in the comfort of your home certainly helps. However, not all people have the means to deal with their organic waste. They might lack the necessary space, facilities or even energy to compost.
So what can they do to deal with their organic waste?
But not to worry, there is a solution to that. And that solution is sharing organic waste by ShareWaste!
Who is ShareWaste? And how does sharing waste help people recycle? We cover all of that below.
Learn who Waster is and what it can do for businesses
Before we go further and learn more about sharing waste orchestrated by ShareWaste, let me share with you more information about Waster.
---
>Download Now: Free PDF Business Owners Guide To Commingled Recycling Bin Services
---
We here at Waster provide you with innovative solutions for your and your business's waste management and recycling needs. Furthermore, we provide flexible, 30-day contracts instead of the typical lock-in contracts to SMEs, which proves to be better.
If your business is based in Australia, partnering up with Waster will prove to be beneficial for your business! Here, I enumerate to you what we bring to the table in terms of providing quality waste and recycling services.
You pay exactly what you asked for – and not a dollar more! For your waste management and recycling needs, avail of our flexible, 30-day contracts instead of those long, unproductive and hidden fee-containing lock-in contracts.
Designed for small and medium businesses – we help you reduce costs whilst boosting recycling. That's a win-win situation!
On-time and reliable – we provide fully-accredited logistics and facility operators. By saying so, we ensure the safety and efficiency of our services.
As such, problems in the waste management industry are bound to rise like in any other business. If such issues arise in regard to our service, you can talk to our friendly customer service team.
Itching to read our blog on sharing waste? Before you do, click on the blue button to learn more about our waste and recycling services!
---
READ NOW: Is The Four-Bin System The Key To Solving The Recycling Problem In Australia? 🚮
---
Now, on to the sharing waste topic!
All about sharing waste by ShareWaste
Now, we answer the main question: what is ShareWaste?
ShareWaste is a service that connects people who wish to recycle their food waste and other organics with their neighbours who are already composting, worm-farming or keeping farm animals.
Basically, this means sharing your waste with other people that need them.
It is currently available on any modern devices (i.e., computers, laptops and phones). You can access and use ShareWaste in any modern web browser, iOs app App Store, and Android's Google Play.
This innovative service was conceptualised by Eli and Tomas, a married couple from Newtown, Sydney, who are both originally from Prague.
With this, you can help divert organic waste from landfill even if you lack the necessary space, facilities or even energy to deal with them yourself. Oh, and not only that – you also have the opportunity to know the people around you!
Helping the environment and making new friends along the way – seems like a dream! But it is made a reality thanks to ShareWaste.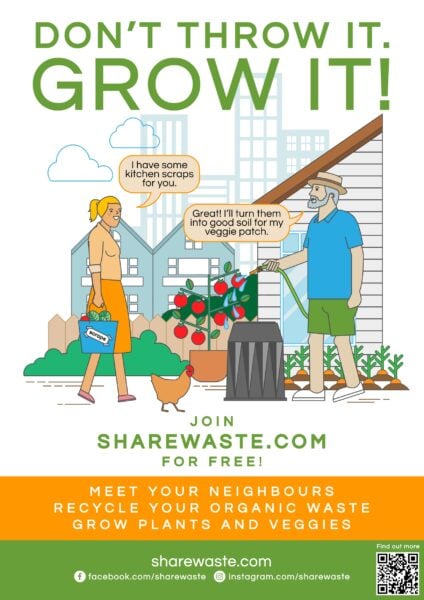 How to start sharing (and receiving) waste
Through ShareWaste, you can share and receive waste! That's right, there is also an option if you want to be on the receiving end.
If you are a donor, you can use ShareWaste to find a neighbour with a composting bin, worm farm or chickens. Send them a private message through ShareWaste to arrange a drop-off.
If you are a host, tell ShareWaste where your composting bin, worm farm or chickens are located. ShareWaste will add a marker on their map, in their app.
And finally, if you are a cafè, ShareWaste can help you distribute used coffee beans or other organic material by putting you on their ShareWaste app map.
Sharing and receiving waste is the new way to go to deal with your organic waste. We recommend that you start using ShareWaste today!
Contact Waster right now for your waste and recycling needs now!
Does your Australian-based business need waste and recycling services? If so, then you have come to the right website!
Please call 1300 WASTER (1300 927 837).  You can also email us at info@waster.com.au or enquiries@waster.com.au if you have further questions. Find the best deals in terms of waste and recycling pricing and services!