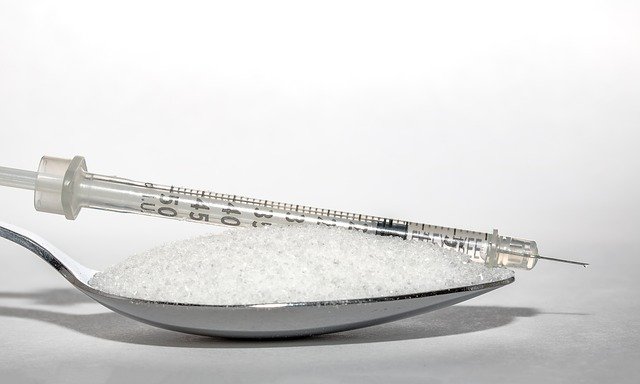 Sharps Bin Waste Disposal 💉
Sharps Bin Waste Disposal 💉: All sorts of stress and worries occur when one disposes of sharps. That is because, when done incorrectly, it can injure or infect humans or animals. But you do not have to make it stressful; you only have to learn sharps disposal so that, as much as possible, no injuries or infections happen.
As such, we will be discussing things you should know about it in today's blog. Read on to learn more.
---
>Download Now: Free PDF Business Owners Guide To Medical Waste Bin Services
---
A Bit About Waster
Before we continue with the discussion on sharps bin waste disposal, let me share with you more information about Waster.
We here at Waster provide you with innovative solutions for you and your business's waste management and recycling needs. Furthermore, we provide flexible, 30-day contracts instead of the typical lock-in contracts, which proves to be better.
Click on the blue button to learn more.
---
READ: Fish Market Waste Management 🐟
---
Why Do You Need Proper Sharps Bin Waste Disposal?
Sharps disposal bins are especially important because they can safely carry sharp items which include syringes, needles, lancets, connection needles, infusion sets, and auto injectors. As much as possible, especially these days, we would not want to spread any unwanted microorganisms that can make a person ill.
Essentially, to avoid that, we highly recommended that you acquire a sharps bin disposal service to handle sharps waste. Everybody will find this especially true in any medical setting that caters to patients or customers. For example, syringes with insulin used on diabetic patients that should be disposed of properly are included in many – if not all – medical settings. Additionally, this also includes needles used for vaccinations.
But this does not only involve the healthcare sector. You can also find sharps on any other types of businesses. You can find sharps used by tattoo parlours, hair and beauty salons, and animal grooming salons. Much like in medical conditions, sharps waste found on any other businesses should also be disposed of properly.
Sharps Handling And Disposal Policy
This information is both for the customers and the handlers. There are policies recommended for the proper disposal of sharps like needles and syringes in Australia. This way, we can ensure the safety of both the customers and waste handlers, as well as the environment.
According to the Australian Government Department of Health:
Best practice

Best practice management of needles and syringes is predicated on the hazards associated with these waste products. It must be noted that the hazards exist to human health (with those at risk ranging from IDU, NSP staff, waste management staff and the wider community), generally via exposure to needles. In addition, there could be environmental hazards (eg., from the content of syringes), but this is probably quite minimal. It should also be noted that in risk management, perceived risks should be just as actively managed as identified risks.
Essentially, this means that those involved should prioritise disposing of sharps waste based on the hazard they bring. It can affect both humans and the environment (the latter less than the former). Additionally, risks in questions should also be treated like the already identified risks.
As such, make sure that – as the waste handler – to wear gloves when handling sharps waste. After handling and disposal, also make sure to wash your hands aka sanitise. But ideally, you should sanitise before, during, and after handling said waste.
Other Things To Note
Those with sharps bin disposal containers should make sure that the colour yellow and the biohazard symbol stand out for easy identification. They should make sure of the yellow colour and labelled biohazard symbol. Furthermore, it should have a fill line, as stated by Davidson Washroom, to avoid overfilling.
Sharps bin waste disposal practices should also involve thinking about the number of and size of the bins, depending on the nature of business (i.e., Is the place bigger? Does it produce more sharps waste?). Ensure that you put the dangerous sharps bins away from other people – especially children – to avoid risks.
Most importantly, no manual emptying should happen. This is to ensure overall safety. You can avoid injuries and infections easily this way. And, lastly, sharps waste should never go into landfills. This happening will harm the environment. If you have read our blog regarding clinical waste disposal in 2020, we stated that clinical waste (which sharps waste fall under):
The clinical waste collected will be treated either through incineration or through an autoclave. The clinical waste incineration process – or autoclave process will see any bacterial components killed by the heat.
Sharps Bin Waste Disposal: The Sizes
Depending on the nature of the business, you can find different sizes of sharps waste bin to fit your needs. Here at Waster, we also offer 2 different sizes for the medical bins – which, of course, includes sharps waste. Sharps bin waste disposal sizes vary; the sizes are as follows:
120-litre bins
240-litre bins
Partner Up With Waster!
For your medical – sharps bin waste disposal – needs, look no further and partner up with Waster! We offer medical waste bin services for different kinds of businesses all throughout Australia. We will list down everything you can do to contact us by the end of the blog.
Sharps Bin Waste Disposal: Conclusion
Never leave your sharps waste in your business unattended and untreated. Get a waste management company that can handle your sharps waste and provide the necessary bins for proper disposal. This way, you can ensure that your business follows the Australian standard in properly handling and disposing of sharps waste.
Failure to do so will lead to human and health problems.
Waster: Things You Need To Know
If you're looking for bin services, check our waste recycling shop and find the best deals in terms of pricing and services.
Also, please call 1300 WASTER (1300 927 837), or email us at enquiries@waster.com.au if you have any further questions.