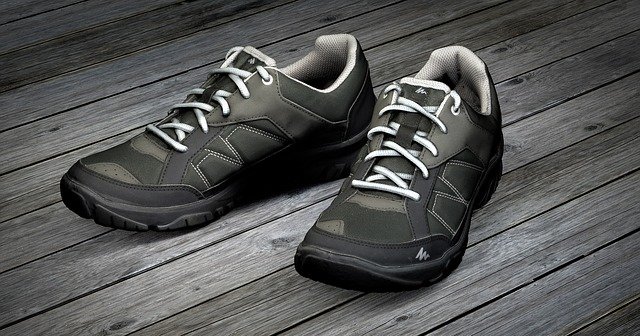 Shoe Recycling Australia 👟 – Is Such A Thing Possible?
Shoe Recycling Australia 👟: In the latest 2018 data, World Footwear stated that worldwide shoe production reached 24.2 billion pairs; that is a lot of shoes! Sadly, they usually either go to landfill or incineration facilities when disposed of. I have already discussed the possibility of recycling clothes – a type of textile – recycling. Long story short, it is possible. But what about shoe recycling here in Australia? Can you recycle your old trainers? Read on to learn more.
---
>Download Now: Free PDF Business Owners Guide To Commingled Recycling Bin Services
---
A bit about Waster
Before I discuss shoe recycling in Australia, let me share with you more information about Waster.
We here at Waster provide you with innovative solutions for your and your business's waste management and recycling needs. Furthermore, we provide flexible, 30-day contracts instead of the typical lock-in contracts, which proves to be better.
Click on the blue button to learn more.
---
---
Tips on shoe recycling in Australia
We always want to find an environmentally friendly way to dispose of our worn-out items. Shoes are no different. Recycling them might seem a little difficult because, unlike glass or cardboard, you cannot put shoes in your kerbside recycling bin.
But there are other available recycling options you can do to get them out of your hands in a responsible way. In the following sections, I will discuss everything about shoe recycling in Australia and what we can do to avoid it going into landfills.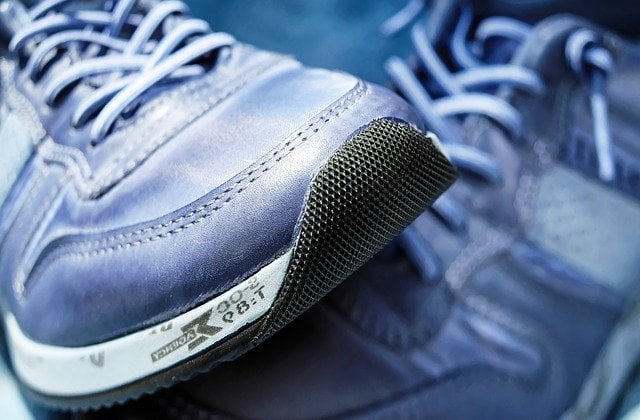 Why you should recycle your shoes
There are many benefits to recycling your old, worn-out shoes. By doing so, you can reduce the waste that goes into a landfill. According to The University of Queensland Australia, 20 million tonnes of garbage ends up in hundreds of landfills each year in Australia.
Obviously, that is very alarming. So, it is only natural to recycle your discarded items – in this case, your old trainers or shoes – to prevent them from going into a landfill. If they do go into a landfill, it will surely harm the environment. It may take 1,000 years before a shoe completely decomposes.
Additionally, shoe recycling in Australia also lets us save our natural resources. As we may all know, manufacturing an item requires the use of raw materials. But these raw, natural resources are limited in number. So, we have recycling as the best option to reduce the need for using such materials.
And finally, one more reason we should recycle shoes is that by doing this, we lessen our carbon footprint on Earth. From its production up until its deployment, carbon dioxide is released in great numbers; by recycling our shoes, we lessen that greatly.
Speaking of carbon footprint, have you heard of Waster's charitable partnership with Greenfleet? We decided to help in reducing carbon emissions by teaming up with them! Check it out and read it on our official website.
How shoe recycling in Australia works
As I have stated above, you cannot put your old, worn-out shoes in the kerbside recycling bin like glass or cardboard materials because it might contaminate a whole batch of recyclables. And even if you do put them there, employees of recycling facilities will have already sorted out the items present there and removed the shoes.
There are a number of ways on how a shoe is recycled when you send them to different companies or organisations. These include:
Donating them for charity– if the shoes are still in good condition, they can donate them to the less fortunate. You can sell them off to charity shops or drop them off at a charity shoe recycling bin, if available. Just a quick tip: tie the pair of shoes together so they will not get separated.
Put them in shoe banks – if they are in no condition to be re-used (i.e., they are worn-out and cannot be worn anymore), it is best not to donate them for re-use. What you could do instead is to bring them to shoe banks. The workers there will recover all the textile recyclable parts of the shoes and turn them into something we all can use.
Where can I send my shoes?
Fortunately, there are a number of recycling programmes available to choose from if you want to dispose of your shoe items here in Australia.
The first example is a famous programme known all throughout the world: Nike's recycling programme. Basically, what they do is take materials from old, worn-out shoe materials and recycle them. This all started in 1990 when Nike began coming up with ways on how to lessen its impact on the environment.
There are available Nike Reuse-A-Shoe dropoff locations all over North America and Europe. In Australia, there are Nike Reuse-A-Shoe bins located at Rebel Sports Stores.
But that is not just the option available; there are still other options to choose from. If you go and search in Planet Ark's Recycling Near You, you will find a programme specifically for shoe recycling: Shoes For Planet Earth. They are a non-profit organisation working for both the local and international communities and companies to provide shoes to the less fortunate people. If you live in either NSW, VIC, and QLD, there you can find Shoes For Planet Earth drop-off locations. Additionally, they also accept shoe parts such as insoles and laces.
A new shoe recycling initiative In Australia
There came another new initiative last 2020 called the Save Our Soles Initiative by ASGA. This initiative prompted ASGA to partner up with prominent brands SportsPower, Rebel, JD Sports, Adidas, New Balance, Converse, And ASICS to form an industry-led sports footwear recycling program.
They have clear-cut objectives that we will surely look forward to. They have already rolled out their Victorian pilot program, with the collection bins nearing deployment for an easier shoe recycling experience here in Australia.
Their objectives include the following statements:
reduce the environmental impact of footwear sent to landfill each year;

develop a scalable model for sports shoe recycling programs Australia-wide;

develop a scalable model for sports shoe recycling programs Australia-wide;

reclaim at least 100 tonnes of pre-used sports shoe material for repurposing
Check out their website highlighted above for more information.
Recycled shoes
Aside from recycling shoes, what else can we do to keep them from landfills? Well… one solution that was thought of is to create recycled shoes made from waste materials.
One famous example is Adidas. In 2015, they partnered up with Parley for the Oceans to turn marine plastic pollution into shoes. These Adidas recycled shoes called Adidas Parley are from plastics found near coastal areas. They are collected and recycled before they go to the ocean and destroy marine life.
Aside from this, they have done other programmes dedicated to sustainability. These are the Take Back programs done all over the world. The program, as stated by Adidas, aims to "support their (consumer) desire for corrective action". They will do so by providing a helpful way – in this case, the Take Back program – to give old sportswear and trainers a second life.
They will then reuse, recycle, or dispose of the old sportswear and trainers, depending on their respective conditions. Fortunately, less than 10 per cent of those products are disposed of either through going into a landfill or incineration, among many others.
They will continue with other noteworthy projects in the upcoming years. Adidas also plans to develop a 100 per cent recyclable shoe called the Futurecraft Loop, which is expected to be available by 2021.
Shoe recycling Australia: conclusion
Shoe recycling in… let's say, Sydney – or all over Australia – is pretty much possible. Sports shoes or trainers, recycled dress shoes, or any other shoes can indeed be recycled. But, you cannot recycle them by putting them in the kerbside recycling bin. There are other ways on how to recycle your shoes or trainers that I have stated above.
Waster: things you need to know
If you're looking for recycling bins, check our waste recycling shop and find the best deals in terms of pricing and services.
Also, please call 1300 WASTER (1300 927 837), or email us at [email protected] if you have any further questions.