Skip Bin Hire Newcastle 🚮: Book A Cheap Service For Your Business
Skip bin hire Newcastle: If you are a business or organisation based in Newcastle in New South Wales, Waster can help you organise waste and recycling bin services.
For more detail on bins and skip bins / dumpsters etc – please check out our blog on skip bins Perth. If you are interested in smaller bins – check out our overview of wheelie bin sizes. We also published a comprehensive overview of the waste management sector in Newcastle here.
What skip bin hire Newcastle services do we offer
Waster offers comprehensive scheduled Newcastle waste collection and recycling services (covering all streams) in the Newcastle region – you can book bin sizes ranging from 240 litre up to 4.5 cubic metre dumpsters in our online waste services shop by clicking on the link below: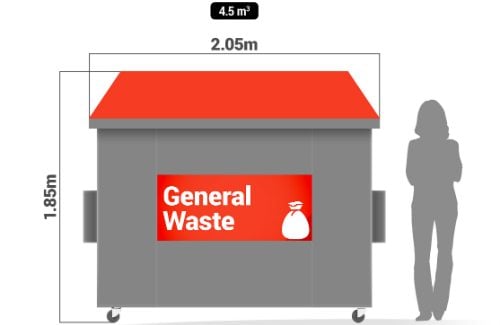 Through our online portal you can book collections of General Waste, Paper and Cardboard, commingled recycling, food waste as well as ancillary services such as confidential paper destruction, grease trap, medical and sanitary waste.
Where do we provide services in the Newcastle region
Waster provides services all across the Newcastle metro region as well as throughout the Central Coast and down into Sydney. For a full list of postcodes covered by our online pricing model, check out our map here.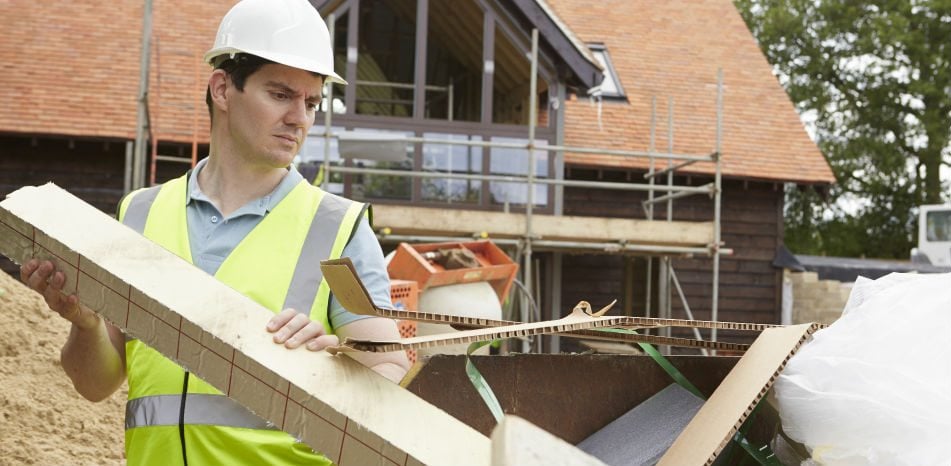 All our scheduled services are delivered on flexible, 30 day agreements so you are never locked into a multi year contract for skip bin hire Newcastle that does not suit your changing business requirements. We pride ourselves on customer services and after all, if you are not happy with our service you can leave at 30 days notice!  Check out our full details and frequently asked questions here. 
How do I compare skip bin hire Newcastle services and book a collection?
Booking a service with Waster is extremely easy – simply compare prices in our online shop (as above) and book the service you require. A friendly customer service agent will be in touch to clarify your details and requirements and your bin will be delivered to your site after about a week or ten days. We will then start collecting your bin on the agreed frequency. Pretty straight forward, isn't it?
We also provide a clear video detailing how to book your services here. Check out our blog on Newcastle rubbish removal.
Check out our blog on rubbish removal Newcastle and why overfilled bins are subject to a surcharge.
Skip bin Newcastle: First things first – happy new year to all our customers and potential customers out there and wishing you all a prosperous and successful 2020. Waster will be there to support your business growth and hopefully we will all have a strong year.
Mr Waster is just back from a family Christmas holiday and he stopped off in lovely Newcastle, NSW on the way back from the Gold Coast. We had a lovely walk around the city centre one evening and was very impressed by the historic buildings and warehouses near Foreshore Park.
Skip bin Newcastle – start 2020 on a positive note by arranging flexible and reliable waste services
As we all usually make new years resolutions at this time of year – and if you are like me, you thought of ways to improve your business over the Christmas holidays – now is a good time to consider moving your waste and recycling services to Waster.
Waster is different to other waste providers as we offer flexible no-lock in contracts and enhanced customer service. We reply to queries in the way you want – i.e. phone, email or text message. We also are very keenly focused on driving recycling as we do not financially benefit from dumping waste at landfill – for this reason we are keen to help you reduce your costs by boosting your recycling – whether through cardboard, commingled or other recycling bins.
We can offer all types and sizes of bins to best suit your business and we provide all waste services – including grease trap cleaning, sanitary bins, medical waste disposal etc. Just give us a call and our friendly teams will talk you through your options.
Check out our online waste services and pricing by pressing the blue button below to access our waste shop.
You can also check out other articles we have posted on similar topics such as
waste removal Newcastle
 or
Newcastle waste collection.