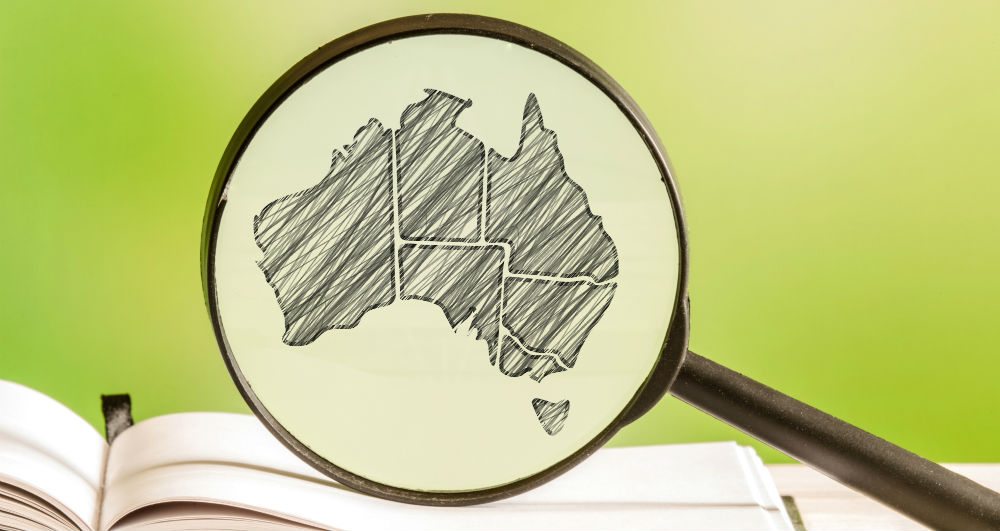 Skip Bin Hire Perth: Your Best Option For Dumpsters And Wheelie Bins
Skip bin hire Perth: Waster offers commercial bin services covering general waste as well as all recycling streams such as paper and cardboard, commingled recycling etc.
We provide bin sizes through our online pricing model ranging from small 120 litre wheelie bins rear lift bins (the type of bin is called rear lift as the truck lifts it at the back – like a council collection) – all the way up to 4.5 cubic metre front lift bins.
In this short blog we will cover the benefits of utilising large dumpster style front lift bins for your business rather than skip bins.
In the mean time – you can check out our prices and services by pressing the blue button below:
in Perth
, you can also check out the following blog posts:
Grease trap Perth – reliable trade waste cleaning of Perth grease traps
Perth waste management – can you arrange reliable, low cost services
Waste removal Perth – book online and enjoy strong customer service
Waste bins Perth – how to book online for best prices
Skip bin hire Perth – how dumpsters can be more cost effective for your business
We speak to many customers who refer to any large bins as a skip bin – common bin sizes we offer are more correctly referred to as a Front End Lift bin or what the Americans would refer to as a dumpster.
See images below from our online shop to illustrate the bin size: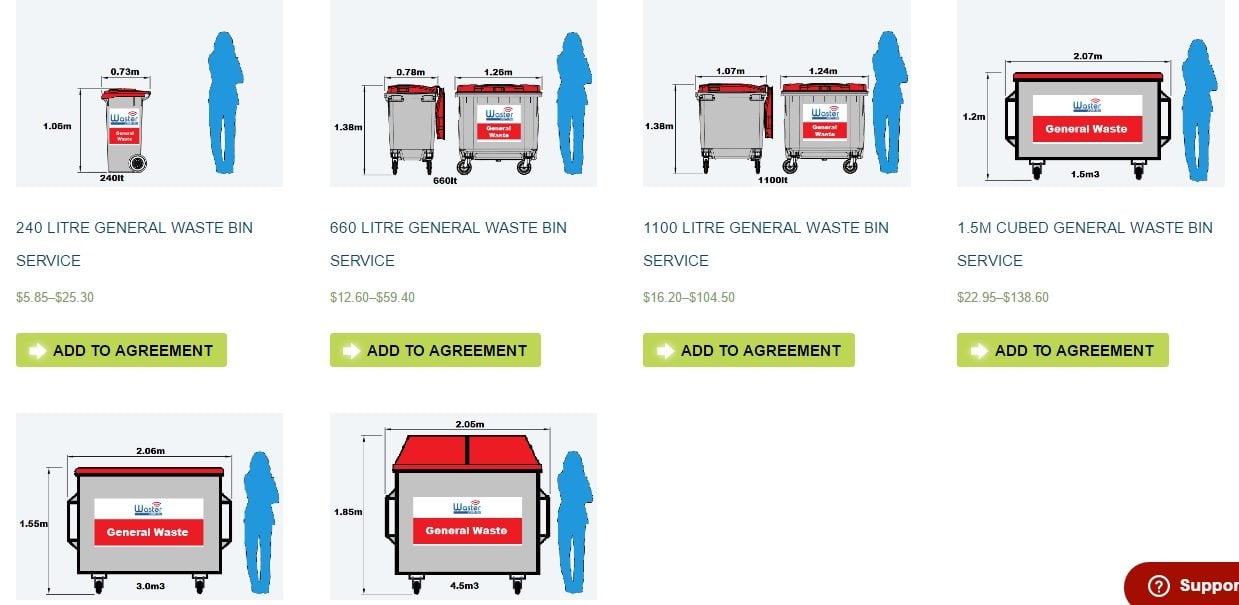 The key difference between a dumpster / FEL bin and a skip is that the dumpster is not removed from your site when it is emptied – it is simply flipped over the top of the garbage truck to be emptied.
The bin is then left on site to be refilled. In this way – the same truck can collect from many bins and sites in a single trip – and thus greatly reduce the cost to customers.
A skip bin will usually be taken away to be emptied – and the customer will be charged a transport fee (i.e. as a dedicated truck is required) as well as a tonnage disposal fee. This will likely work out much more expensive for you.
If your business requires regular waste disposal services – a dumpster style service will likely be the best option in both terms of cost, convenience and environmental impact (as reduced transport). Check out our latest blog on which is the best company for commercial rubbish removal Sydney.
Skip bin hire Perth services available
Waster can provide you with a wide range of skip bin sizes for commercial industrial or residential skip hire.
We can provide all skip bin sizes from 2m up to 30m.
Conclusion on skip bin hire Perth:
Many people who are organising a bin service for the first time are uncertain as to exactly what they should look for.
A regular bin service (i.e. what the Amercians would call a dumpster) is a much cheaper option for general waste and recycling than a one off skip bin service.
A skip bin is much more suitable for one off jobs – or for items such as building / construction materials that can not go into a regular general waste bin.
For construction waste – the heavy and rigid nature of concrete, pavings, steel etc would damage the compression equipment in a normal garbage truck.
Check out a video as below on how construction waste can be recycled – what is becoming known in some circles as urban mining!: