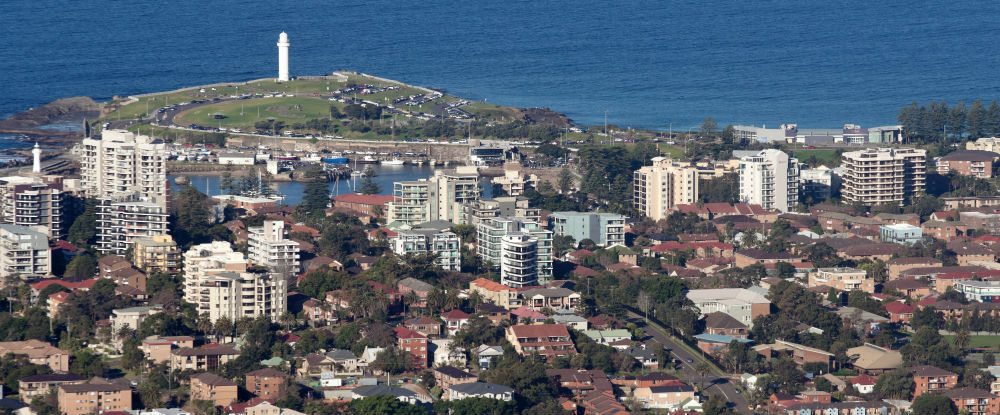 Skip Bin Hire Wollongong: How To Save Money With Flexible Contracts
Skip bin hire Wollongong: as any long term resident or business operator in Wollongong will attest, waste disposal can be extremely expensive in their city.
This issue has not appeared overnight – for example see the article in the Illawara Mercury from 2013 referencing illegal dumping due to the cost of landfill disposal. These high costs can be a real impediment to business growth and development in the region as they can represent considerable cost for business. At Waster – we are always in favour of boosting recycling whenever possible – but have argued that landfill levies do not always incentivise recycling effectively – and in some cases can just be a hidden tax on business.
A City like Wollongong could really do without the highest costs for waste management, bin collection and bin prices in Australia. See our blogs arguing there should be no levy on asbestos for example.
We also provide a link here to the Wollongong waste and resource recovery strategic plan which may be of interest to you.
You should check out our overview article on waste services Wollongong – explaining why cheap waste management is vital for your business.
What does Waster offer in skip bin hire Wollongong services
Waster offers comprehensive waste and recycling services including skip bins Wollongong, general waste, paper and cardboard recycling, commingled recycling, medical waste, sanitary waste, grease trap and confidential paper destruction.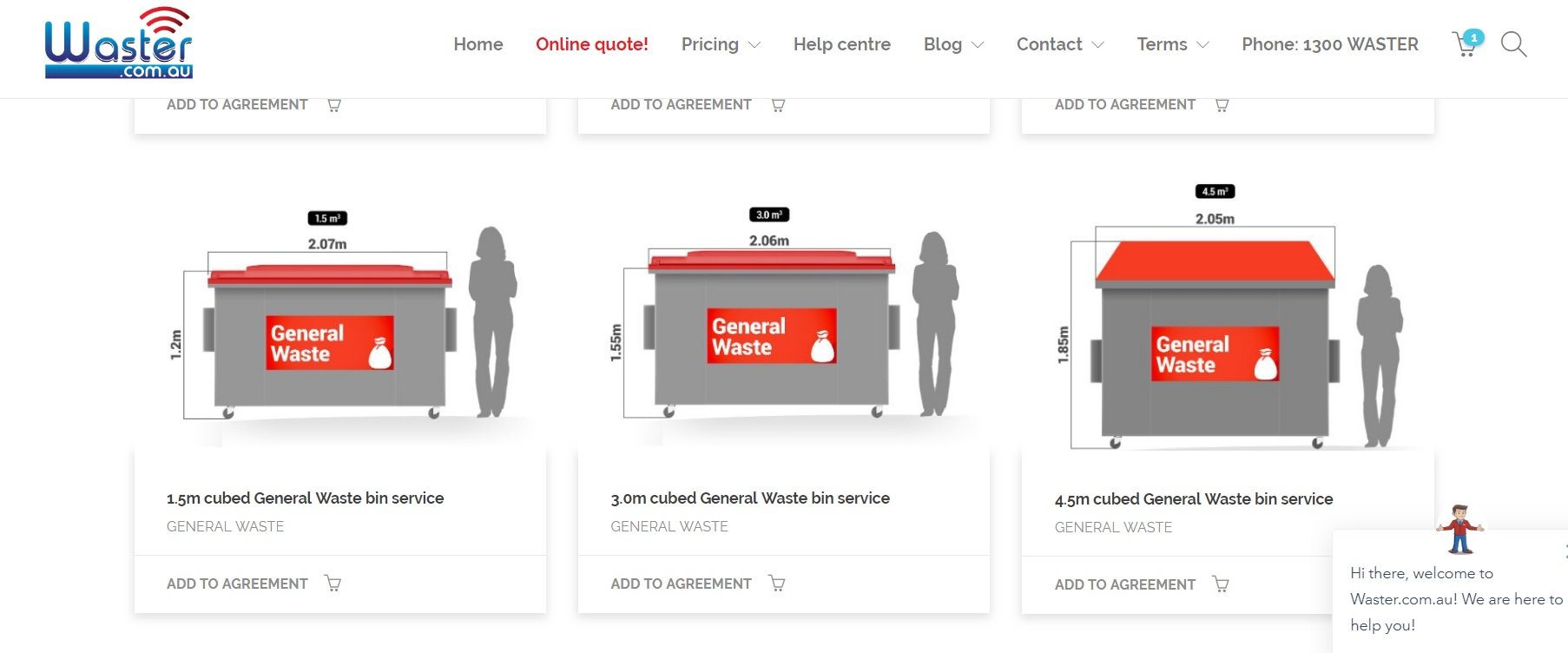 We offer services in bin sizes ranging from 120 litre to large 4.5m bins to suit any business (including mini skip bins Wollongong). Please contact us if you seek any additional services and we will issue you a quote.
We provide Wollongong bin hire services in front lift bins i.e. dumpsters as well as skip bin hire Wollongong services – i.e. for larger waste requirements.
Where does Waster provide services in Wollongong?
Waster provides waste services (such as skip bins Wollongong NSW and front and rear lift Wollongong collections) throughout Wollongong at flat pricing. We cover the areas as below. If your area is not listed – please contact us for more detail and Wollongong bin hire pricing
The postcodes we service are as below:
Postcodes: 2500, 2502, 2505, 2506, 2516, 2517, 2518, 2519, 2525, 2526, 2527, 2528, 2529, 2530
Check out our service map here.
Suburbs serviced include (note this listing is not complete – you should use the numeric postcode as the master): Yellow Rock, Blackbutt, Barrack Heights, Huntley, Port Kembla, Cringila, Berkeley, Cordeaux, Figtree, Spring Hill, Fairy Meadow, North Wollongong, Balgownie, Bellambi, Corrimal, Russell Vale, Bulli.
How do I check prices and book services online?
Booking a regular, scheduled waste or recycling service such as rear lift or front lift bins in Wollongong is really easy and straightforward through our online waste agreement building portal.
Simply press the imposing blue button below to access our online shop:
For skip bin hire Wollongong i.e. skip bins Wollongong NSW – for construction waste or household clearances – please contact us on phone or email for pricing.
You can also request  free 24 hour cost comparison versus your current waste management supplier – simply provide your incumbent waste invoice (i.e. the last one you have received) and we will calculate what you could save by moving to a flexible waste agreement at Waster. We will reply within 24 hours with your cost saving analysis.