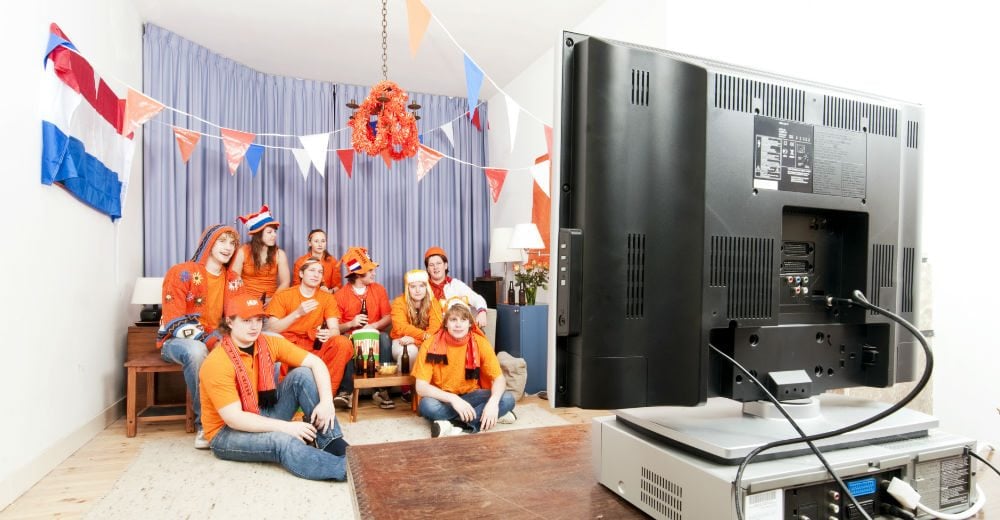 Skip Bins Sydney 2023 👷 – Skip Hire Services For Your Business
Skip Bins Sydney 👷: We all know the waste industry can get a bad press at times. And sometimes, being a 'garbo' is not the most glamorous profession, especially at 2 am on a wet, cold morning!
---
 >Take A Look At The Skip Bin Services Offered By Waster
---
In today's blog, we will cover whether your Sydney skip bins services are right for your business or not. Maybe you require a smaller commercial bin service such as a front lift bin or dumpster, who knows? That explains the reason Waster wrote this blog: to help you decide.Mr Waster was sitting down to watch a bit of TV this evening. He happened upon an interesting TV show quote about waste management of all things. Note: the image above is of Dutch football fans watching a game on TV, and I am not insinuating any connection with watching rubbish. I just like the outfits!
But before we get further into the blog, Waster offers a real alternative for waste and recycling services to small and medium Aussie businesses. Check out our prices and services online now for services ranging from 240-litre wheelie bins to large skip bins Sydney services:
Exciting TV series: Dirty Jobs
The show I watched was called Dirty Jobs, presented by a guy called Mike Rowe on the Discovery Channel. You can check out the episode here.
---
>Download Now: Free PDF Business Owners Guide To General Waste Bin Services
---
The episode I saw was about a medical waste collection and treatment business in South Dakota, USA. It was pretty interesting. It made me think about whether waste collection and treatment can be interesting to the general public. Or maybe even, should it be something we want to hide away from?
For example, I know kids love garbage trucks. The term 'garbage truck' is searched 5,400 times a month on average in Australia through Google.
Could the skip bins business in Sydney even provide a fun day out?
Visiting the more technologically advanced resource recovery centres in Sydney can be a fun and interesting day out for all ages. It can be fun to learn about how recycling works and pollution is reduced.
SUEZ runs tours at some of the facilities. An excerpt from their website states that:
"Site visits are a key learning tool that helps individuals, businesses and community groups understand the processes behind how we recover valuable resources from everyday 'waste' and sustainably manage the waste lifecycle.
"Across Australia, SUEZ has a number of dedicated Education Centres and sites open for individuals, businesses and community groups to visit and explore.
"Each tour is conducted by an experienced SUEZ guide who will give detailed insights into the world of resource recovery and waste management and can answer some of those tricky questions."
Could this be an idea for your next family day out?
We have, on occasion, taken customers to resource recovery facilities (i.e. another name for a recycling centre) as we recover valuable resources from the skip bins.
Valuable resources could include timber, metal, cardboard, or construction materials such as concrete, bricks etc.
Construction materials are of course very heavy. As a result, it will cost a great deal if dumped at landfill.
When arranging a construction skip service for your business, the contents will be sorted through. Anything that can be reused will be reused.
Sydney skip bins
To add to what we stated above, at Waster, we provide skip bin services in Sydney to lots of construction and other companies throughout metropolitan Sydney.
One of the most interesting trends we have seen in recent years is reducing waste going to landfills and reusing commodities to construct new buildings.
Waster offers a real alternative to small and medium Australian businesses. We provide low-cost and reliable waste and recycling services (such as Sydney skip bins) on flexible terms and on a lock-in contract basis. You can, thus, say goodbye to rollover clauses and other hidden issues.
Check out your bin options and pricing by pressing the blue button below. Or, you can call our friendly customer service team:
We provide front lift or dumpster collections from 1.5 cubic metre bin sizes to 4.5 cubic metres.
Front lift bins are metal and can come on wheels or without wheels if you have a forklift on site.
Can skip bins services in Sydney reduce waste to landfill to zero through using materials in construction?
Construction bin services have helped boost recycling for a long period of time. Many materials can be recycled. Keeping this up, we can reduce waste going to landfill. This is increasing with a new focus on building sustainability and green-focused workspaces.
If a skip is too large for your needs, you can look at a wheeled or wheelie bin.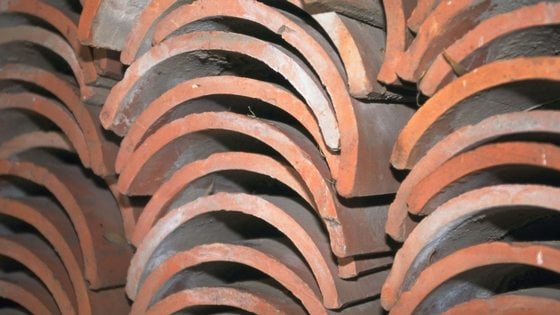 We saw an interesting article in the UK Guardian newspaper on this topic and gives it the name of urban mining.
"So when the UK Green Building Council decided its central London head office needed a makeover, it set itself the challenge of working out what it could keep."
"We have managed to reuse or repurpose 98% of the original fixtures on this project," says Julie Hirigoyen, the Green Building Council's chief executive, who describes minimising the need for new products and avoiding waste as "core principles" of sustainable refurbishment.
"The eco-overhaul of the Council's office, which boasts the lowest carbon footprint of any recorded refurbishment, is an example of so-called urban mining – the concept of re-using valuable materials rather than sending them off to landfill."
The whole process relies on forward-thinking waste management companies such as skip bins providers in Sydney:
"MCS Recycling, a family-owned waste management firm based in Chatham, Kent, is rare in sending nothing to landfill. To maximise the value of the office waste it collects, the firm endeavours to find bespoke buyers in addition to recycling wholesalers. It recently advertised a skip-full of maple flooring on eBay; the waste ended up with a nearby flooring manufacturer."
This is certainly an interesting development and one we expect to increase as landfill becomes ever more expensive and difficult to justify.
To learn more, please take a look at our related blogs on skip bin hire and dumpster rental.