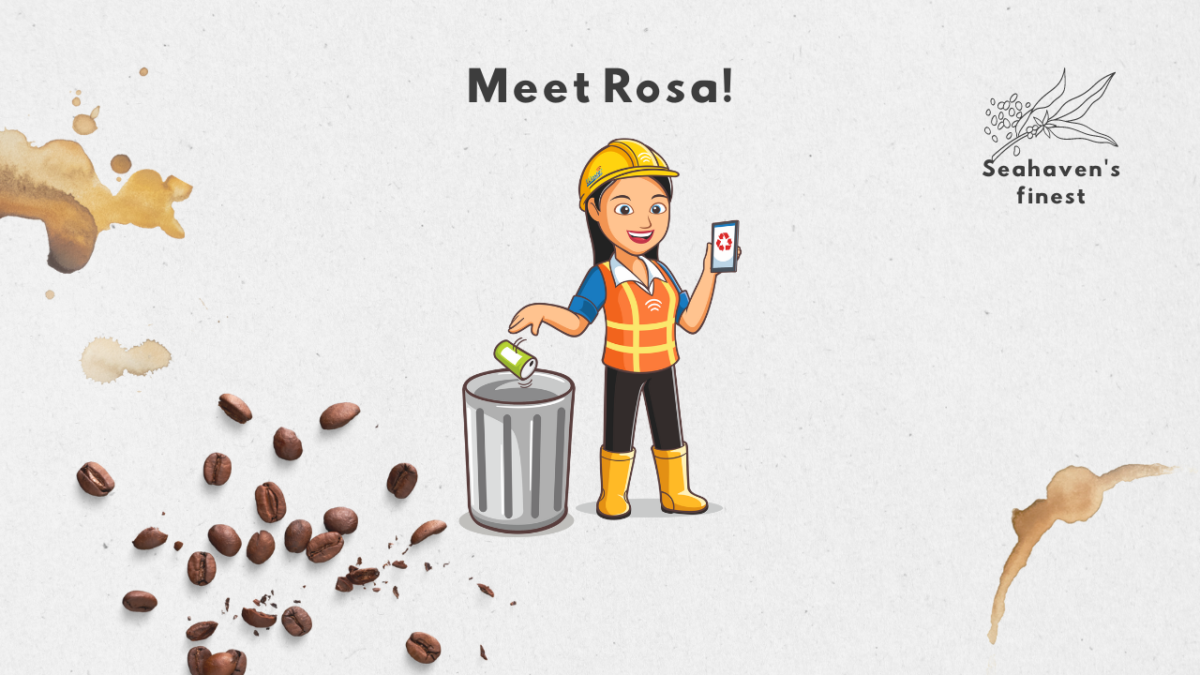 Meet Rosa As She Demonstrates How To Recycle As A Small Business! 👩
Small Business Recycling Demonstrated By Rosa 👩: As we traverse through our recycling cartoon story, we introduce, yet again, another character: Rosa! Who is Rosa? What does she do? And, does she love recycling like the other characters? Discover who she is by reading more below.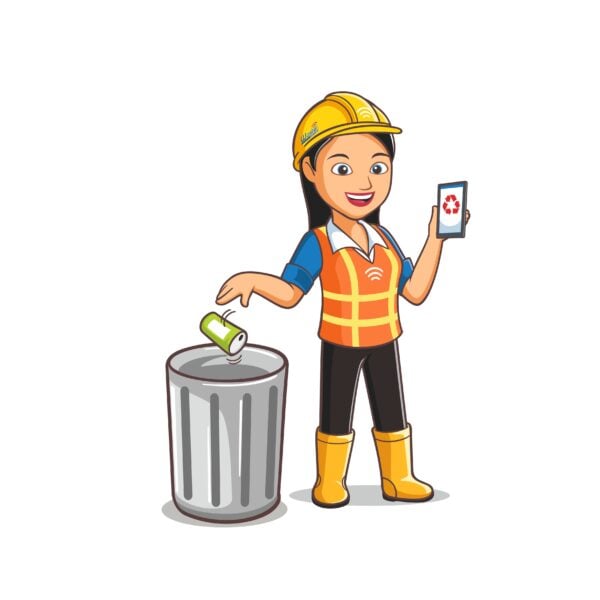 In the quiet but happy town of Seahaven, many people (and animals like dogs!) go about their business, trying to live life just the way they want. A woman named Rosa like the characters we have talked about has quite an exciting life.
Who exactly is this Rosa character? Does she love recycling like the rest of the mentioned characters? And, what is her backstory?
Below, we will talk about that and more. So, stay tuned and continue reading this blog to learn more!
Who's Waster and what can it do for businesses? Learn more
Before we go further and learn who Rosa is and how to recycle as a small business according to her, let me share with you more information about Waster.
---
>Download Now: Free PDF Business Owners Guide To Commingled Recycling Bin Services
---
We here at Waster provide you with innovative solutions for you and your business's waste management and recycling needs. Furthermore, we provide flexible, 30-day contracts instead of the typical lock-in contracts to SMEs, which proves to be better.
If your business is based in Australia, partnering up with Waster will prove to be beneficial for your business. Here, I enumerate to you what we bring to the table in terms of providing quality waste and recycling services.
You pay exactly what you asked for – and not a dollar more! For your waste management and recycling needs, avail of our flexible, 30-day contracts instead of those long, unproductive and hidden fee-containing lock-in contracts.
Designed for small and medium businesses – we help you reduce costs while boosting recycling. That's a win-win situation!
On-time and reliable – we provide fully-accredited logistics and facility operators. By saying so, we ensure the safety and efficiency of our services.
As such, in the waste management industry, problems are bound to rise like in any other business. If such issues arise in regards to our service, you can talk to our friendly customer service team.
Click on the blue button to learn more.
---
READ NOW: Meet Dustin, The Recycling Geek Of This Recycle Cartoon 👦
---
Now, on to Rosa!
Rosa, the cafè owner and small business recycling enthusiast!
Another one of our new characters, Rosa, takes the stage! Now, learn who she really is below.
Name: Rosa
Age: 30 years old
Height: 170 cm
Nickname/s: Rosy
Appearance: According to the story, Rosa is a black-haired woman of fair height and black eyes. As a cafè owner, one would expect Rosa to wear, let's say, a sundress or something a bit more formal like tailored pants, pencil skirts, blouses and blazers. But no. Rosa, instead, wears protective gear much like Wally because she, too, loves recycling!
More on Rosa, the cafè owner that loves recycling
Personality: As one might already expect, Rosa is a kind woman with a heart of gold. She loves talking to anyone, especially to her customers in the cafè. As a result of this, her cafè in Seahaven is the most famous and sought-out area to dine, drink and enjoy. Something that she loves as much as the cafè she runs is recycling. She even shares with her fellow small business owners how recycling can help them, regardless of their business's nature. Wally, in particular, is someone that Rosa loves talking to when it comes to recycling. They can go hours upon hours of talking about recycling in the afternoon up until the cafè's closing time. Strangely enough, even with Rosa talking to Wally, she still has the ability to work as efficiently as a cafè owner can do!
Backstory: Rosa was born and grew up in Seahaven. She has not left it since! She was classmates with Wally when she was going to school. As students, they were already talking about waste management and recycling. They also hung out a lot and played together, which made their friends and classmates alike think of them as soulmates. As a young girl, she dreamed of owning and running her own cafè. Years later, all of her dreams would come true and more!
Last batch of facts about Rosa
Goals: She has high hopes for cafè. Simply put, she wishes that her cafè will last long in the future, ready to serve anyone in Seahaven. But aside from the cafè's success, she aims for it to become more "zero-waste". That is the reason why she loves recycling, emphasises the importance of recycling and shares this information with other small businesses.
Quirks: She loves wearing her waste and recycling protective gear wherever she goes.
Rosa's tips for small business recycling
According to Rosa, maintaining a zero-waste cafè is hard, but is not impossible in the slightest.
First off, she makes sure to get her goods from local farms instead of having them shipped from far places. The packaging from local farms has fewer waste by-products and even comes from sustainable components.
Next, she separates her recyclables from non-recyclables to help make a difference in the environment and save money at the same time. She puts all her recyclables in the recycling bins whilst those that cannot be recycled, she puts them in the general waste bin. Wally a.k.a Mr Waster helps her regularly with her rubbish as he has offered her different bin services dedicated to different types of waste.
Finally (and judging from what was mentioned above), she booked different services from a reputable waste and recycling company, Waster, hence successfully having a zero-waste cafè!
Contact Waster right now for your waste and recycling needs now!
Does your Australian-based business need waste and recycling services? If so, then you have come to the right website!
Please call 1300 WASTER (1300 927 837).  You can also email us at info@waster.com.au or enquiries@waster.com.au if you have further questions. Find the best deals in terms of waste and recycling pricing and services!