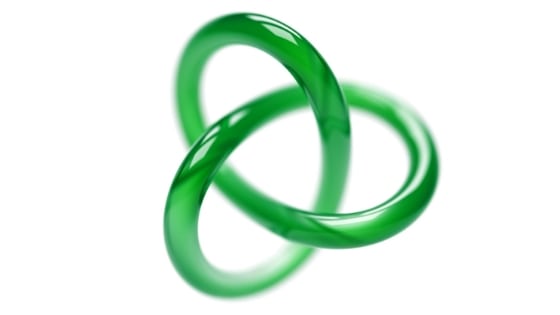 Smart Waste Solutions 2023: Who Are The Leading Waste Players? 💡
Smart Waste Solutions 2023 💡: In today's blog, we cover the state of the smart waste solutions market in 2023. In particular, we list some of the major operators and provide a bit of info on the key trends. The waste and recycling sector is constantly changing and new players enter the market with various innovations. As a result, we always aim to provide you with fresh and useful information you should definitely know. Please check out our regular blogs for more useful information on everything waste and recycling-related.
---
>Download Now: Free PDF Business Owners Guide To General Waste Bin Services
---
Smart waste solutions: the most innovative firms
This is based on the recent report published by Global Market Estimates on "Global Smart Waste Management Market Size, Market Share, Application Analysis, Regional Outlook, Growth Trends, Key Players, Competitive Strategies and Forecasts, 2025".
We were pleased to see that Waster (which has been called the Uber of Waste) was included in the report and we will cover below some of the other leading players in smart waste solutions.
The list of leading smart waste solutions and smart waste systems companies covers information technology, smart bin technology such as sensors etc. and much more.
About Waster
Waster is one of the leading waste management companies in Australia and is innovative waste management and recycling business for small and medium Australian companies. We help you arrange all your smart waste solutions such as waste and recycling through one easy online system.
You can arrange general waste, all recycling services as well as grease trap cleaning, sanitary bin services or medical waste – all on flexible 30-day agreements. So, you never need to sign a multi-year lock-in contract again.
Check out your costs and options below today for smart waste solutions:
Smart waste solutions: how big is the market?
The market for smart waste solutions and systems is really in its infancy in Australia and globally. It is expected to hugely increase over the next few years.
According to the study:
"The smart waste management market is expected to grow owing to the increasing number of smart city initiatives and strict government regulations. It is estimated to grow from USD 1.08 Billion in 2016 to USD 2.37 Billion by 2021, at a Compound Annual Growth Rate (CAGR) of 16.9%."
The leading smart waste solutions players included in the report are:
Enevo
Enevo provides sensor technology for bins and dumpsters to monitor how full a bin is and to optimise the pickup schedule. This means that companies can cut costs on collections that are not required and increase efficiency.
Smartbin (Oneplus System Inc.)
Smartbin provides a competitor to Enevo in the smart bin monitoring and smart waste solutions sector. They provide bin monitors and real-time monitoring of capacity, collections etc.
Bigbelly Inc.
Bigbelly provides smart waste solutions for cities, businesses and organisations. Through compaction devices and waste monitoring, collections are greatly reduced.
Benefits include no waste for rodents and compaction to c.5 times the normal capacity. No overflow and a clean visible impression.
Covanta Holding Corporation
Covanta specialises in energy from waste and operates c.50 facilities worldwide.
"Our Energy-from-Waste facilities convert approximately 20 million tons of waste into enough renewable energy to power more than one million homes and recycle over 550,000 tons of metal annually! We also operate a number of material processing facilities and transfer stations that support Covanta's core Energy-from-Waste business, while helping customers reach their sustainability goals."
Bin-E
Bin-E is a smart waste solution for inside buildings where all waste is placed in one bin and sensors separate it into waste or recycling while also adding compaction.
Check this video out to know more about Bin-E, one of the best smart waste solutions:
Evoeco
Evoeco provides an interactive response to people's waste disposal, showing what you have put in the bin and the environmental outcome.
"Digital video captures attention and shows users the exact items in your waste stream. On-screen messages educate and motivate users every time they throw away their waste in the bins."
Compology
Compology provides bin monitoring services with robust video footage, so you can see exactly what is in the bin and how full it is.
Ecube Labs Co.
Ecube provides a suite of smart waste solution services which includes solar-panelled compaction devices and bin fullness monitoring systems. They have a strong presence in stadiums and sports arenas.
Bio-Bean
If Australians love one thing, there is a chance you may say Coffee. Bio- Bean is a UK-based firm that aims to make biofuel from coffee beans.
"Founded in 2013, bio-bean® claims to be "the first company in the world to industrialise the process of recycling waste coffee grounds into advanced biofuels and biochemicals." No mean feat."
"Based in the UK they firmly believe "there is no such thing as waste, just resources in the wrong place." With 500,000 tonnes of waste coffee grounds produced in the UK every year, most of which goes to landfill, bio-bean® helps reduces this by turning this waste into the core product of clean fuels, like their Coffee Logs."
"And it's not just fuel logs. Their coffee grounds are going to be powering the iconic London Buses very soon…"
Conclusion on smart bins and smart waste solutions
The smart waste solutions space is certainly very interesting with increasing options for boosting recycling through the usage of smart technology
We are certain that a number of these innovations will really take off in Australia. We will keep you posted on the outcome.
Smart waste solutions: technology to reduce waste
Many people perceive the waste collection industry as quite old-fashioned – not very technical or IT-progressive – and maybe not the quickest to adopt new practices. However, we cannot say the same for recycling as it does have a more modern image nowadays.
In some ways, this is actually true!
However, there are lots of progressive trends impacting the industry. Waster covers as many of these smart waste trends as we can in our regular blogs and articles on all things waste-related.
So, we cover how the industry – both smart waste management and recycling that provides the best solutions – is becoming increasingly data and analytics-focused (technology to reduce waste) and look at some of the more office-based companies staking a claim in rubbish bins in Sydney.
These sorts of companies are changing the perception of what a garbage collection business is by applying technology to reduce waste!
Technology to reduce waste and landfill: if you can't measure, you can't improve!
The management guru Peter Drucker likes to say things like: "If you can't measure it, you can't improve it". Well if there is one thing the waste industry has, it is that it has lots of things to measure and quite a few to improve.
In many ways, the industry of rubbish bins in Sydney lends itself very well to analysis as it is basically thousands of metric-shaped bins containing various weights and types of rubbish, getting picked up a number of times each week. Waster of course provides collections of all standard Australian bin sizes – from 240-litre wheelie bins up to 4.5 cubic metre metal bins.
All across Australia, Waster and other waste management companies are collecting thousands and thousands of bins. This is exactly where the potential to analyse the data comes in.
Of course, this waste can then be categorised as waste or recycling and we can even look at greenhouse gas emissions, the number of truck trips or safety statistics – basically, a huge amount of data. See our blog on carbon-neutral waste services.
With the growth in IT and technology, the ability to record and analyse this data is growing all the time. We can then use this data to suggest improvements and gain insights.
Major corporates such as national chains i.e. think supermarket chains, major retail brands etc are demanding better data and information from their waste suppliers to ensure they are meeting financial and environmental targets and need technology to reduce waste.
We have seen numerous new entrants to the Australian waste and recycling market offering reporting and data solution technology to reduce waste costs and minimise environmental impacts.
Notable mentions
Envizi – they can say it better than we can, " It gives you enterprise-wide visibility into your energy and sustainability performance, identifies patterns and prioritizes action so you can eliminate inefficiencies and forecast for the future. By transforming diverse and distributed data into actionable insights, Envizi empowers you to set new benchmarks, push into new territories and create greater value for your business."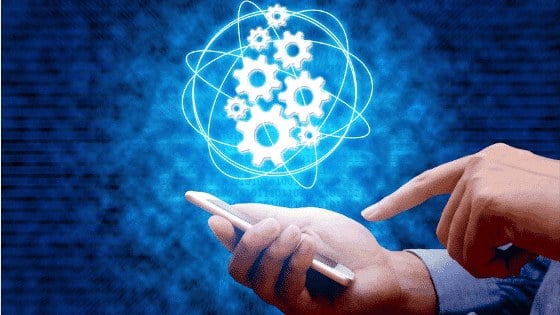 Pangolin Associates offers greenhouse gas emission services helping business reduce their carbon footprint and also achieving wider business efficiencies.
Energetics is also a Sydney-based company offering reporting and data services in energy, carbon and related sectors.
All of these companies are third-party businesses applying data analytics and number-crunching support to both waste management and recycling companies and also companies that require waste services. You will be seeing more and more data analysis in the waste and recycling sector and we will keep you updated.
What is the future of waste management and recycling?
Whatever way you look at it, computer technology now means that everything is recorded. And, with this information and data, we will find new ways to improve and optimise.
Check out our blog on timber recycling for something much more tangible! Also, see our blog on general rubbish removal and the future.
Smart waste solutions: recycling and waste collections for your business
Garbage collection personnel in Australia have a certain image (some would even say a serious image problem) and everyone has a different opinion on garbos and rubbish tips in Melbourne. We officially launch our new corporate icon to really represent and capture smart recycling and smart waste services, Mr Waster today, to bring a new and fresh face to the Melbourne rubbish collection market.
How does Waster provide smart recycling solutions to our small and medium customers?
As you will hopefully be aware if you are reading our regular blogs on smart recycling solutions and methods to boost savings, Waster offers a real alternative to small and medium Australian businesses for Melbourne rubbish collection and all kinds of recycling.
We provide regular smart recycle bin services in all bin sizes from 240 litres up to 4.5m front lift services. As all our services are delivered on flexible 30-day agreements. You do not need to sign long-term contracts or worry about hidden rollover clauses again.
Smart recycling services: Mr Waster provides a fresh-faced approach to the industry
We are launching our new smart recycling icon and corporate mascot – Mr Waster today. Mr Waster will be taking part in our advertising and branding as we further develop our web presence and logo. He has been designed to be a helpful and personable face for our business. We believe that he will offer a helpful and informative personality to help and encourage customers and the general public to boost recycling, help the environment and commit to high-quality customer service.
Why do we do this?
Our intention is to continue to grow our social media presence. We also strive to continue pursuing an education and content marketing approach to waste services and environmental management. This will help us continue to provide informative blogs such as rubbish bins and Sydney landfill. It will also help us cover informative topics such as whether landfilling is worse than organic waste composting.
One thing we have really noticed on social media in the last year is that more and more people are really interested in smart waste and recycling solutions and methods to decrease plastic usage (particularly single-use plastic) such as straws, plastic bags etc.
It is very encouraging, knowing that many Australians are fully behind efforts to help the environment and protect our beautiful waterways and seas.
As a result, we have many ambitious smart recycling plans for Mr Waster that will help kids be interested in smart waste and recycling solutions and protecting the environment. This will include computer games, quizzes and cartoons with environmental themes. We, of course, would look forward to hearing your feedback on where you would like to see the characters used and any good ideas. See our recent blog on recycling in Melbourne.
We will also be putting a lot more focus on recycling video content in 2023. We believe it can really help get the message across.
With that said, we hope that Mr Waster can boost interest in smart waste and recycling solutions and encourage more people to make the right choice. We always say that making a conscious decision to not use plastic whenever possible is extremely important. That is true smart recycling!
Smart waste collection and solutions
Smart waste collection: at Waster, we pride ourselves on offering smart waste collection and solutions (smarter than other garbage bin companies). In fact, our tagline is "Waste services for smart businesses". We like to promote recycling and environmental performance in our customers. This is the best way to reduce costs and of course, also help the environment. As any good doctor will tell you, prevention is better than cure. And, the EPA promotes the same methodology.
The EPA waste hierarchy is:
avoidance including action to reduce the amount of waste generated by households, industry and all levels of government
resource recovery including re-use, recycling, reprocessing and energy recovery, consistent with the most efficient use of the recovered resources
disposal including management of all disposal options in the most environmentally responsible manner.
Smart waste collection: giving 'solution to pollution' and waste at the source!
A recent article on the BBC Future website explained how new approaches are making the manufacturing of smartphones much more environmentally friendly. To tell you the truth, this is a good thing. Because up to now, mining of rare earth has not been very friendly to the environment.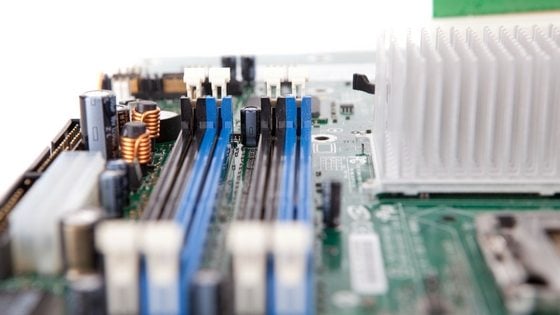 "The fundamental material your smartphone is made of probably came from one mine in China. The Bayan Obo mine produces more than 95% of the world's rare earth elements; the uniquely multivalent metals that make your phone 'smart'. Lanthanum, for example, gives smartphone screens their smoothness and colour pop; neodymium's super-high magnetism puts microphones, speakers and vibration units all in the palm of our hands. But to have such a luxury has come at a heavy environmental cost."
The BBC reports that: "China's dominance in this market is less about geology "and far more about the country's willingness to take an environmental hit that other nations shy away from." It's a concern prompting governments to ask: is there a more eco-friendly way to satiate the world's tech lust?"
Additionally, researchers at Cambridge University are exploring new ways to access the rare earth that will be better for the environment.
"The team have already spotted potential in Greenland, western Australia and Madagascar where they'll be undertaking surveys, but the search for REEs won't stop there. "One thing we don't do very well is recycling REEs from redundant technology. As the amounts used in any individual gadget are tiny, it's considered uneconomic. But maybe this will change."
It will be great news to reuse old electronic components and reduce waste further.
See our recent blogs on collecting rubbish and recycling dumpsters.