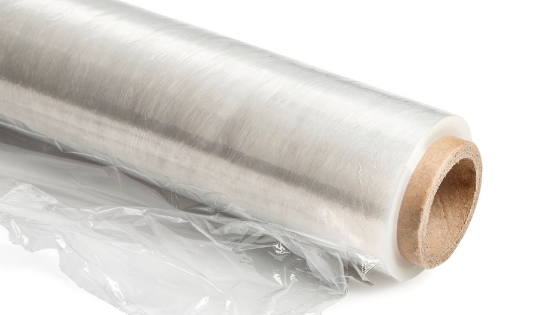 Soft Plastic Recycling: Can You Recycle Plastic Wrap In Australia?
At Waster – one of the most common types of questions we get both potential and existing customers is relating to soft plastic recycling – and whether you can recycle plastic wrap commercially in Australia in 2019. This soft plastic recycling can cover everything from plastic bags in small quantities – to huge amounts of used plastic wrap at say a shipping or distribution business.
Soft plastic wrap of various types is used in a huge variety of companies – and some people enquire for real cost saving purposes – vs. others who are really focused on the environmental aspect.
In today's blog – we will seek to answer some of those questions and explain some of the nuances around the issues.
Who is Waster.com.au?
Good question! Waster is a real change in the Australian waste and recycling industry – i.e. bin collections for general waste and all types of recycling.
For too long the industry was dominated by big players – who were happy to dump at landfill and keep prices high. Waster is different. We are focused on small and medium companies and put a real focus on helping you boost recycling.
We will be honest – recycling is tough in 2019 in Australia – and sometimes is not all it is cracked up to be. However – there are still lots of easy and cost saving recycling options available. We try to inform customers and the general public as much as possible about what recycling is really capable of doing – and what it is not!
We are actually the only Aussie waste management company that collects real reviews from our customers also.
So – is soft plastic recycling possible in Australia in 2019?
The answer as so often is yes and no – but first we have to go into a bit of detail about the recycling industry in 2019 – and also how plastic is recycled.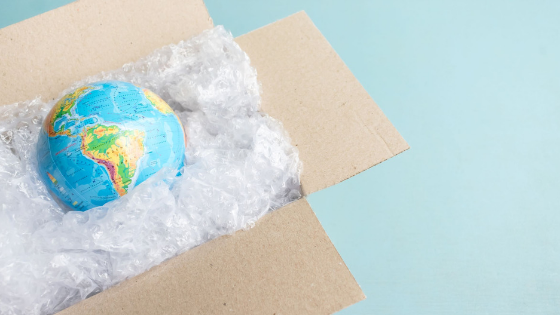 Can all plastic be recycled?
The answer to this question needs to be considered when we think about soft plastic recycling. In one way or another – nearly all plastics – can be "recycled" to some extent.
However, they need to be separated, collected and brought to a facility that can recycle them. They also need a commercial viability – i.e. someone to actual use the recycled product created. If one of these falls down – the item will not be recycled.
Soft plastic recycling in Australia in 2019 – faces all of these issues above.
Check out our blog on microplastics in teabags.
 – Separating soft plastic from other rubbish. In many instances this does not occur very well. The vast majority of soft plastics such as bags etc end up in general waste bins – and from there they almost always go to landfill.
– Limited volumes in any one place – most people and companies only have very small volumes for soft plastic wrap recycling – i.e. not enough to really warrant an additional collection service.
– Soft plastic wrap is often made of very low grade plastic. As a rule of thumb plastic (at the best of times) can be recycled no more than 10 times. Every time it is recycled – the polymers weaken and more and more new "virgin" plastic is added to the mix.
– No actual taker of the recycled product – if the plastic is recycled into very low grade product – there may actually be no one to take it and use it for manufacturing. This issue is compounded by the long term decline in any manufacturing in Australia.
So now we have looked at the background – what is actually possible for soft plastic recycling in 2019.
Recycling clean and clear soft plastic wrap.
Clean and clear soft plastic wrap is the easiest to recycle option. This would be used say in a transport or packaging business – where there is large amounts of clear / see through plastic cling wrap (plastic bale wrap recycling).
The most common solution in this instance is to provide a bale frame and bale bag collection process.
The employees on site – will place the clean and clear plastic wrap into the bale bags – which will be collected on a scheduled service.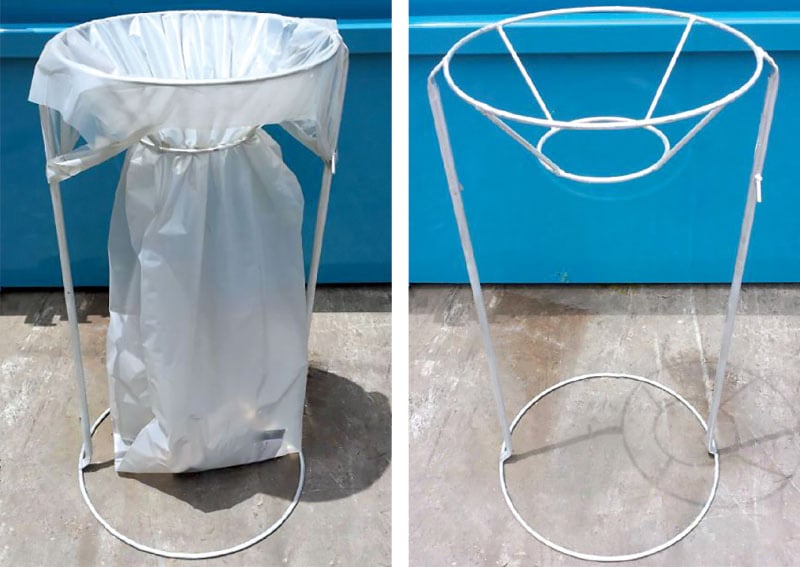 Recycling of dark soft plastics
In 2019 – due to the ongoing recycling crisis – which is impacting more and more businesses – see news article here – there is currently no available commercial solution for recycling dark plastics that Waster can provide to our customers.
Unfortunately  – this means that dark plastic wrap is ending up in general waste. In certain cities – there is a dry general waste service available – where general waste can be diverted from landfill and used to create alternative fuel. Speak to our customer service tam about this option.
Recycling of plastic bags and smaller amounts of soft plastic wrap
The best solution for households and small amounts of plastic wrap – is using the Redcycle service in Australian supermarkets such as Coles and Woolworths.
This service uses the soft plastics to make items such as plastic flooring, insulation or park furniture – that is generally donated to parks and charities
Conclusion on your options for plastic shrink wrap recycling
Due to a combination of the ongoing recycling crisis and also the inherent difficulties in recycling low grade plastic wrap – some thought needs to go into your soft plastic recycling to get the best outcome.
Speak to Waster if you have any questions and we will do our best to provide you with all the available info.
For more informative blogs – see our recent article on used cooking oil recycling.