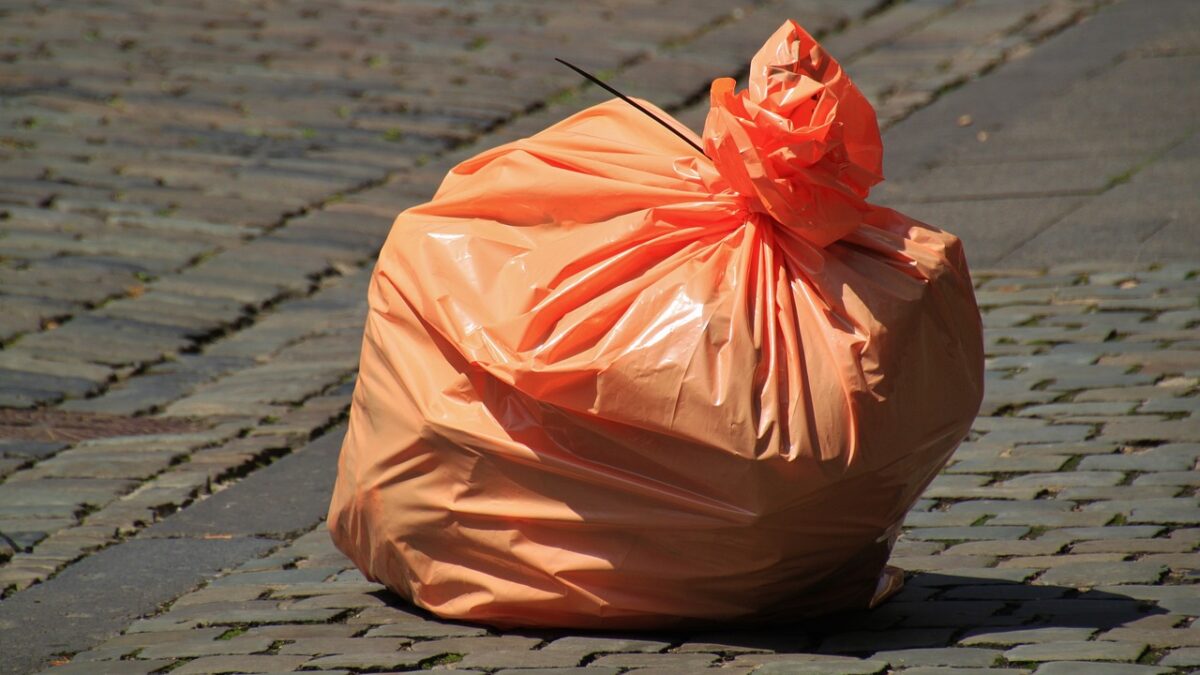 Aussie Supermarket Giants Form Soft Plastics Taskforce To Restore Soft Plastic Recycling ♻️
Soft Plastics Taskforce ♻️: With the ever-growing global issue of plastic pollution, Australia's largest supermarket chains and retailers have now come together to form a 'taskforce' dedicated to soft plastic recycling. The formation of this taskforce is the latest in many initiatives aiming to reduce Australia's single-use soft plastics and recycle more materials, which were once REDCycle's main tasks. Keep reading this blog if you want to learn more!
Plastic pollution is a real problem that Australia and the rest of the world currently experience.
Australia, in particular, has a huge one, especially with REDcycle's collapse that occurred last November 2022. According to The Age, REDcycle's 8,000-tonne gathered plastic bag waste from supermarket giants Coles and Woolworths just sat at their warehouse sites instead of making their way to the appropriate recyclers.
---
>Download Now: Free PDF Business Owners Guide To Commingled Recycling Bin Services
---
As a result of what we could call an environmental catastrophe, Australia's biggest supermarkets and retailers have persevered to find the solution to once again recycle soft plastics. We have covered some of the best alternatives such as RecycleSmart, TerraCycle and Curby It wherein you could send your soft plastics, along with other types of waste. But a better solution might be coming next year with the supermarket giants in Australia joining forces to manage soft plastics.
Below, we will cover more about the Soft Plastics Taskforce, the name of the ALDI, Coles and Woolworths supermarket chains' formation, and its plans to continue and take on soft plastic recycling. As per usual, we suggest that you continue reading this blog to learn more.
More on Soft Plastics Taskforce
As we have already mentioned above, supermarket giants ALDI, Coles and Woolworths have recently teamed up to form the Soft Plastics Taskforce to fill the gap that REDcycle left after its unfortunate collapse last November. Under this group, they have published a plan called 'Roadmap to Restart' that aims to steer in-store collection in their own certain stores all across Australia later this year.
This published plan by the Soft Plastics Taskforce came a week after Coles and Woolworths offered to take responsibility for playing a part in the stockpiling of soft plastics after the REDcycle program collapsed. Both Aussie supermarket giants gained control of REDcycle's unrecycled stockpiles that had accumulated over the course of years just last February.
The REDcycle collapse has, of course, "deeply disappointed" Coles according to the retailer's chief operations and sustainability officer Matt Swindells at the time, with similar sentiments shared by Woolworths Group chief executive officer Brad Banducci. They had, after all, paid more than 20 million dollars to REDcycle over the last decade to collect soft plastic waste, only for the said soft plastic waste to stay stockpiled in REDcycle's warehouses for a long time.
This new program will be gradually rolled out nationwide next year only after the Soft Plastics Taskforce manages to clear the existing soft plastic stockpiles left by the REDcycle program.
The next few months will be critical as the three supermarket giants that form the Soft Plastics Taskforce engage stakeholders such as retailers, e-commerce retailers and consumer brands to develop the in-store collection program as an integral part of their 'Roadmap to Restart' plan.
Gradual implementation
Obviously, the earlier the Soft Plastics Taskforce group launches in-store collections, the better. However, Australia's limited access to domestic soft plastic recycling which can manage the "mixed polymer" soft plastics that are deposited by the public in supermarket collection bins severely constrains it.
As a result, a supermarket program using domestic infrastructure cannot possibly recycle the volume of household soft plastics. So, to solve this dilemma, the Soft Plastics Taskforce accordingly planned a gradual increase in Australian soft plastic recycling capacity over the next year with the launch of new operators along with expanding existing processors.
The Taskforce plans to manage the incoming volume of household soft plastics more effectively by gradually reintroducing in-store collections, utilizing the newly available processing capacity in late 2023. This approach aims to avoid the previous issue encountered with REDcycle, where the amount of incoming soft plastics exceeded the recycling capacity.
Assurance from the Soft Plastics Taskforce
A Soft Plastics Taskforce spokesperson said: "Restoring public trust in soft plastic recycling is paramount, and the Taskforce will reintroduce soft plastic collections when it can be confident that it will be properly recycled.
"We owe it to consumers to get this right.
"The best way to accelerate nationwide access to soft plastic recycling is through continued investment in recycling facilities to bring forward existing plans to expand domestic capacity.
"We thank the Department of Environment, the Minister for Environment and Water Tanya Plibersek, and industry for their support.
"We look forward to their continued contribution as we design this stepping stone towards a circular economy for soft plastic."
Key points in this blog
To give you a recap:
ALDI, Coles and Woolworths have formed the Soft Plastics Taskforce to fill the gap left by the REDcycle collapse.
They recently released a 'Roadmap to Restart' plan which will lead to an in-store collection of soft plastics in their respective stores later this year.
Soft Plastics Taskforce acquired control of REDcycle's soft plastic stockpiles last February, after Coles and Woolworths's spending $20 million on the company over the decade.
This new program will be rolled out nationwide next year, prior to which Soft Plastics Taskforce engages stakeholders such as retailers and consumer brands to develop an in-store collection program.
Contact Waster today for your waste and recycling needs!
Are you a business in need of waste and recycling bin services?
If so, please call 1300 WASTER (1300 927 837).  You can also email us at enquiries@waster.com.au if you have any further questions. Find the best deals in terms of waste and recycling pricing and services!