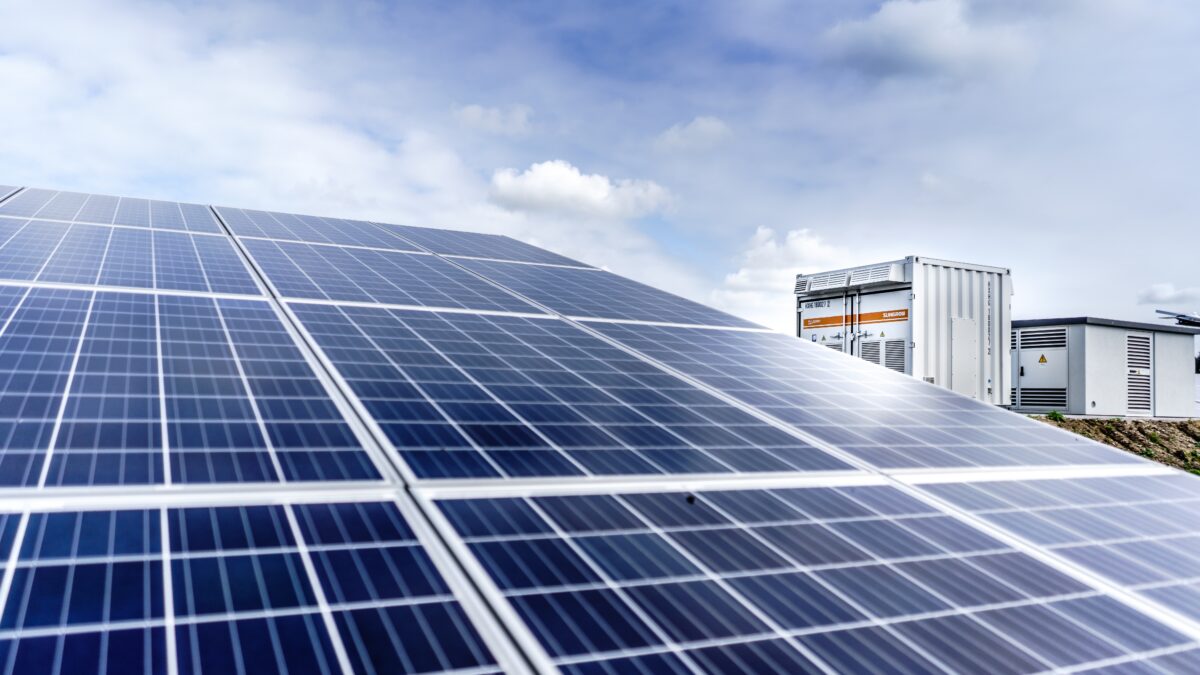 Queensland Bans Solar Panel Dumping In Landfill Under New Recycling Program ☀️
Solar Panels Queensland ☀️: The Queensland State Government has recently announced a new initiative to encourage responsible recycling and reusing solar panel materials. Under this new Queensland program, it has become illegal to dispose of solar panels in landfills. This move is geared towards helping the environment by creating a more sustainable energy system whilst also conserving limited resources that can be used for other purposes. In addition, this is expected to boost employment opportunities. Learn more about why this highly anticipated scheme has been implemented and how it could have significant positive impacts on our society and economy.
Before we talk about the banning of solar panel disposal in Queensland landfill, let me first proceed to talk about solar panel waste as a whole.
I have mentioned the importance of dealing with used and phased-out solar panels in our previous blog titled 'Repurposing For Resilience'. Taken from our said previous blog:
"Solar panels, along with other photovoltaic (PV) systems such as solar inverters and batteries, continue to be used and improved in Australia at a breakneck rate. Unfortunately, this will produce solar panel waste in the near future. According to Sustainability Victoria, an estimated 100,000 tonnes of solar panels will enter Australia's waste stream by 2035.  If we do not do something about this, the number will only continue to increase in the following years or decades to come."
What does the statement above mean?
The statement above suggests that solar panels, a popular source of renewable energy in Queensland (and Australia as a whole), are being rapidly adopted and improved. However, this fast-paced adoption is expected to result in a significant amount of solar panel waste in the near future. 10 times out of 10, without any improvements, the solar panel waste will make its way into landfill. Additionally, it implies that if we do not take measures to address this issue, the amount of solar panel waste will only continue to increase in the future.
---
>Download Now: Free PDF Business Owners Guide To Commingled Recycling Bin Services
---
As a result, we have to take this issue seriously. We have to implement the best strategies we can come up with to eliminate the possibility of a solar panel waste problem. Queensland, in particular, has taken the initiative to make sure that solar panels do not become a problem in the near future. Below, we cover more about what steps they took to control solar panel waste.
Solar panels Queensland: what you should know about the ban
Attention to all the people of Queensland: no more disposing of solar panels in landfill!
According to the Guardian, last month, the Queensland government announced that its citizens should expect a ban on dumping old solar panels in landfill within the decade to reduce electronic waste under a proposed recycling expansion program.
The Palaszczuk government revealed a draft e-products waste action plan which outlined the proposal to ban the dumping of solar panels within 5 to 10 years. Aside from banning solar panels from going into Queensland landfills, the plan also aims to encourage the repair and reuse of household electronic products such as fridges and mobile phones.
Similarly, Queensland Environment Minister Meaghan Scanlon unveiled the draft which proposed to ban solar panels and other related equipment such as batteries from going into landfill.
In 2019, almost a thousand tonnes of solar photovoltaic and battery storage made their way into landfill. That figure would only grow further without the right initiative.
Aside from its environmental benefits, Mick de Brenni, Queensland's energy minister, said the proposal would generate more jobs in the clean energy sector.
"We're able to bring high-end, advanced manufacturing jobs back here to Queensland as we recycle, reuse and repurpose these solar panels," he told reporters.
"If we don't take action that [waste] will end up in the ground, we'll miss out on jobs and our transition to a clean energy economy won't be as productive as it possibly could be."
The Palaszczuk government will invest $250,000 to pilot an industry-led Solar Stewardship Plan. The Smart Energy Council (SEC) will spearhead the plan in partnership with the trial.
More on the ban
Smart Energy Council Acting Chief Executive Wayne Smith said that the Smart Energy Council expressed its utmost pride in partnering with the Queensland Government in an industry-led Solar Stewardship Scheme trial to eliminate the possibility of solar panels going into landfill.
In addition, he mentioned that the  Smart Energy Council will establish a Solar Stewardship Scheme Consultative Committee, including solar PV manufacturers, distributors, retailers, installers and certificate traders; recycling companies; regulators; local councils and Queensland Government representatives.
Solar panels Queensland: Waster's final thoughts
All in all, Queensland's new ban on solar panel waste dumping into its landfills is a step in the right direction for establishing sustainability and protecting our environment. This decision from the government paves the way for greener practices nationwide and reinforces strong climate change policy.
It highlights the proactive effort from both local businesses and governments in Australia attempting to progressively move towards a more sustainable approach to responsible energy production. However, it is important to recognise that this is only the tip of the iceberg when it comes to promoting sustainable attitudes and practices. We can do a lot more than just ban solar panels from going into landfills like Queensland plans to do. Truthfully, we still need to address a lot of other areas.
Ultimately, we must continue advocating for environmental initiatives (such as Queensland advocating the proper disposal and recovery of solar panels) that promote environmental care, stewardship and protection if we are to tackle today's ecological challenges head-on. Now that services like solar panel sales exist with significant tax incentives, it is important to remember that their safe disposal methods do not take a back seat as well.
So, what are your thoughts on the solar panel waste landfill dumping ban in QLD? Share your views with us. We would love to hear what you think!
Contact Waster today for your waste and recycling needs!
Are you a business in need of waste and recycling bin services?
If so, please call 1300 WASTER (1300 927 837).  You can also email us at enquiries@waster.com.au if you have any further questions. Find the best deals in terms of waste and recycling pricing and services!