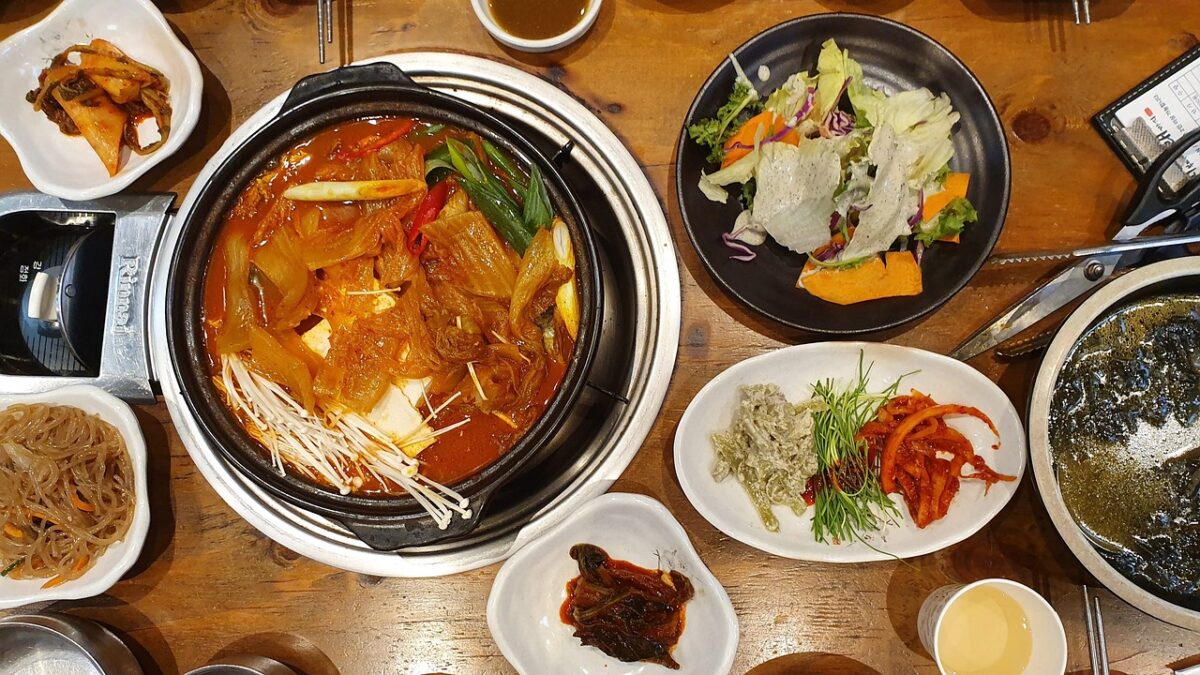 How South Korea ALMOST Eradicated Food Waste 🥕
Food Waste In South Korea 🥕: South Korea once recycled only 2 per cent of its food waste. But as of the time of this writing, the country made a complete 180 and now recycles 95 per cent of its food waste. How did they do this? Read on to learn more. 
Australia has had a long-standing problem when it comes to food waste. As we mentioned in our blog on Sharing Waste (which we recommend you check out), we waste around 7.6 million tonnes of food each year.
"The National Food Waste Strategy Feasibility Study done by Food Innovation Australia reported that we waste around 7.6 million tonnes of food across the supply and consumption chain, which roughly equates to about 312 kg per person, one in five bags of grocery or $2,000 to $2,500 per household each year."
This, as a result, causes a lot of problems for Aussies. Aside from the obvious fact that food waste, well, means wasting uber-valuable food, it also brings about a number of environmental problems. For example, did you know that food waste produces methane, the second-most potent greenhouse gas?
"Of course, wasted food would also produce more harmful greenhouse gases. In fact, 8 per cent of all greenhouse gas emissions come from uneaten and wasted food. What can we do about that?"
Yes, let us echo the question again to you: what can we do about that? One thing we can do for now is look at the blueprint of South Korea and how they managed to become one of the best food waste recyclers from being one of the worst.
More specifically, we will talk about how South Korea went from only recycling 2 per cent of its food waste to a mind-boggling 95 per cent. So stick around if you want to learn more!
Waster: who is it and what does it do for businesses?
Before we go further and cover South Korea and how they successfully manage and recycle their food waste, let me share with you more information about Waster.
---
>Download Now: Free PDF Business Owners Guide To Commingled Recycling Bin Services
---
We here at Waster provide you with innovative solutions for your and your business's waste management and recycling needs. Furthermore, we provide flexible, 30-day contracts instead of the typical lock-in contracts to SMEs, which proves to be better.
If your business is based in Australia, partnering up with Waster will prove to be beneficial for your business! Here, I enumerate to you what we bring to the table in terms of providing quality waste and recycling services.
You pay exactly what you asked for – and not a dollar more! For your waste management and recycling needs, avail of our flexible, 30-day contracts instead of those long, unproductive and hidden fee-containing lock-in contracts.
Designed for small and medium businesses – we help you reduce costs whilst boosting recycling. That's a win-win situation!
On-time and reliable – we provide fully-accredited logistics and facility operators. By saying so, we ensure the safety and efficiency of our services.
As such, problems in the waste management industry are bound to rise like in any other business. Much like how we can help you learn how South Korea successfully recycles most of their food waste, we can also help solve any waste or recycling issues you encounter. So if such issues arise in regard to our service, you can talk to our friendly customer service team.
---
READ NOW: Can You Get Out Of A 'Sticky Situation' And Recycle Stickers? ♻️
---
Now, let us go on and talk about South Korea and its efficient food waste recycling.
How does South Korea manage to recycle 95 per cent of its food waste?
Remembering all the Mukbang videos from South Korean YouTubers I watched recently, I've certainly seen their love for food. Aside from the appetising main dishes they have, South Korean food culture also shows the abundance of side dishes in their meals called banchan, which dates back to the times where Korean royal meals consisted of more than ten dishes accompanied by rice and soup.
And as a result of this, South Korea was considered one of the worst food waste recyclers, only managing to recycle 2 per cent of its waste. A South Korean individual produced around 130 kg of food waste a year. With the amount of food waste they produce yearly, something clearly needed to change. And rightfully so, South Korea implemented a mandatory composting scheme in 2013 to solve their food waste problem.
Before the composting scheme, we go to an even earlier time: 2005. 2005 was the year that South Korea implemented a law that forbids anyone to dump their food waste in landfill. The mandatory composting scheme only amplified the call for South Koreans to stop wasting food and instead find a way to 'recycle' it.
South Korea food waste: more on the mandatory composting scheme
In 2013, every South Korean resident was required to dispose of their food waste properly and pay for it by weight. For every non-compliance, a South Korean was met with imposed fees by the government.
The mandatory composting scheme saw South Koreans in urban areas such as Seoul take their food waste down to an RFID-operated bin. What happens here is the disposal process: the person first scans their chip. After scanning the chip, the lid then proceeds to open by itself wherein they can now put in their food waste. The bin that opens with an RFID chip then proceeds to weigh the food waste they generated and charge them based on the weight.
As for the other areas in South Korea, the residents buy biodegradable bags where they can keep their food waste. They then have a designated bin near their area where they can throw the bags alongside other bins that take in rubbish and recyclables.
How is the food waste treated?
Just like in any other place, a food waste truck picks them up on a weekly basis. Once picked up, the food waste is taken to a facility and processed. The liquid is separated and then turned into biogas. As for the solids, they are used as compost and to feed livestock.
Contact Waster right now for your waste and recycling needs now!
Does your Australian-based business need waste and recycling services? If so, then you have come to the right website!
Please call 1300 WASTER (1300 927 837).  You can also email us at info@waster.com.au or enquiries@waster.com.au if you have further questions. Find the best deals in terms of waste and recycling pricing and services!