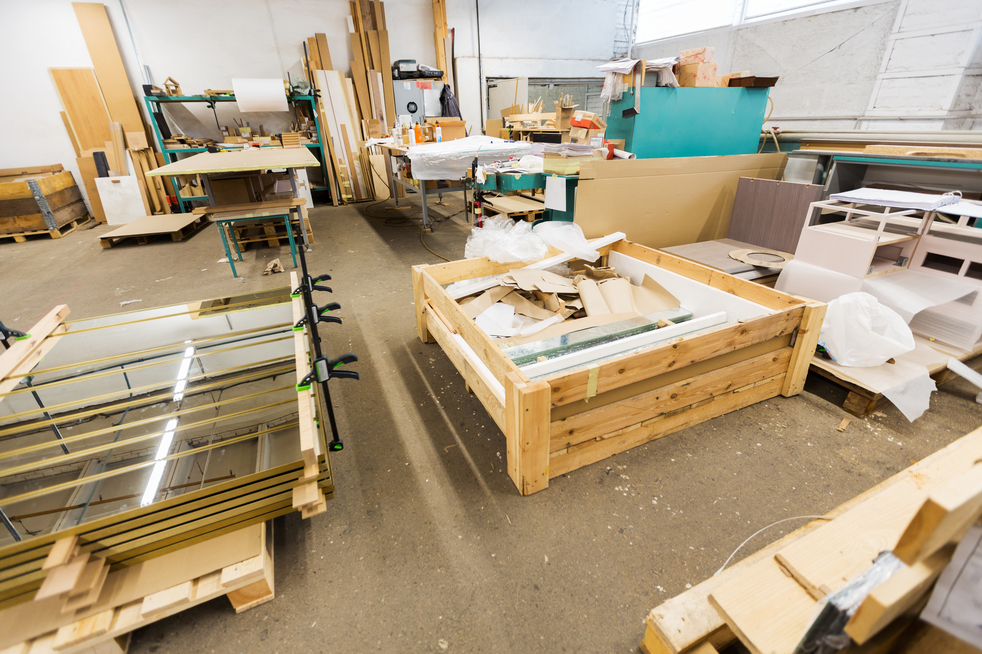 State Of Australian Recycling 🗑️ – What Happens Now?
State Of Australian Recycling 🗑️: It is all over the news; almost everyone in the whole world is suffering its disastrous effects, may it be health or economic. The global pandemic, called COVID-19, really made an impact – a negative one, might I add – that all will remember in their lifetimes. One thing I can't help but wonder is what will happen to the state of Australian recycling in the future. Can the country's recycling industry adapt to the changes that transpired? Read on to learn more.
---
>Download Now: Free PDF Business Owners Guide To Commingled Recycling Bin Services
---
A Bit About Waster
Before I discuss the state of Australian recycling, let me share with you more information about Waster.
We here at Waster provide you with innovative solutions for you and your business's waste management and recycling needs. Furthermore, we provide flexible, 30-day contracts instead of the typical lock-in contracts, which proves to be better.
Click on the blue button to learn more.
---
READ: Sustainable Living In 2020 🌏
---
What Happens To The State Of Australian Economy And Recycling Now?
Everybody is now adjusting to the new norm as a result of the lockdown, which affected all Australians, as well as the whole world, in general. As expected, adjusting on this so-called "new norm" will prove to be difficult for organisations, as they are hit hard with the effects of this global pandemic. But, even with the restrictions imposed on us, there is still a silver lining we could look at. So, all is not lost. See a blog on waste disposal near me here.
In recent news, a "new era for the economy" was born, thanks to the COVID-19. The manufacturing industry – in particular – is in less shambles than we initially expected it to be. Obviously, the lockdown now prevents us from buying and importing all sorts of in-demand products. This really showed our excessive dependence on China's products. But, this pushed the Australian manufacturing industry to focus more on developing our own market and lessen the over-reliance on China. According to the ABC news article, our manufacturing sector has fallen to an all-time low in 2020, compared to the 1960s wherein Australia reached nearly 30 per cent of gross domestic product (GDP).
This COVID-19 global pandemic, according to the report, should be looked at as an opportunity to "kick-start" Australia's manufacturing sector. And, rightfully so, actions have already been done. Another ABC news article reported that due to the Coronavirus limiting transaction between countries, it riled up Australia's medical mask factory. From 2 million masks a year, it will sky-rocket into a potential 50 million this year. Hopefully, more Australian companies and organisations will contribute their fair share to bolster Australia's economic sovereignty.
What About The Waste Recycling Industry?
All of this is much-appreciated good news. But, what about the state of Australian waste recycling? Obviously enough, the waste management and recycling sector also suffered greatly from the Coronavirus. We could see changes in collection schedules should the Coronavirus hit the waste industry hard. After all, many risks arise when garbage collectors continue to do their services even with the lockdown in place. First of all, they could unknowingly contract the virus and risk infecting others, as a result. Additionally, with the lockdown implemented, this will make moving from place to place difficult.
Examples
South Australians, in particular, could see their kerbside collection reduced – or even suspended – if the COVID-19 pesters the waste and recycling industry, according to a report. Furthermore, East Waste, a South Australian waste management company, says that it will consider reducing their services if their drivers continue to fall ill to the Coronavirus or self-quarantine, all to reduce the risks involved. They would consider reducing general waste collection to just once every fortnight, while their recycling and green waste collection will stop altogether.
However, as stated by the general manager Rob Gregory, the state of this South Australian company's waste and recycling collection will remain unchanged, for now. These are only contingency plans they will implement if needed; this would only happen in the worst-case scenario.
Related News To The State Of Australian Waste And Recycling
In related news, Goulburn currently faced a problem when Endeavour Industries, a Goulburn recycler, indefinitely suspended its contract with the council to ensure its workers their safety from the COVID-19 virus. "As the community is aware, Endeavour Industries employ staff that are more vulnerable than most and the risk factor to them is far greater than other employees in the workforce," as stated by a council spokesman.
Additionally, this is to also protect its employed people with disabilities. The contract, which dated back to 2018, was supposed to be valid for 5 years. As a result, the Goulburn Mulwaree Council turned to a Hume operator for its waste recycling services. The contract with them will last for 3 months. Kerbside recycling will still continue and recyclable waste will still be accepted at the council's waste management centre.
Steps have been already done by the Canberra Regional Organisation of Council, which Goulburn Mulwaree is a part of, to implement a scheme that waste management facilities should follow. This includes changes in schedules like:
moving Tarago Waste Management Centre's schedule to 8 am-11 am on Thursdays and Saturdays,
changing the schedule of  the Marulan Waste Management Centre to 12:30 pm-4 pm on Thursday and Saturdays,
Goulburn Waste Management Centre opening to the public on Tuesday, Wednesday, Friday, and Saturday from 8 am-2 pm.
State Of Australian Recycling: Conclusion
Remember that there is always a silver lining even in the midst of a crisis. We can always think of the best-case scenarios that will transpire in the following months – or years. First, with fewer people going outside, there will be a steady decrease in the rubbish produced. Additionally, this crisis can now shift the focus on the underlying problem of Australia's state of recycling. There may be an increase in the recycling rates in the near future; maybe Australia will have more recycling plants in this country come the following months or years. All is not lost; the state of both the manufacturing and waste recycling sector will continue to improve its condition, with the proper countermeasures.
Waster: Things You Need To Know
If you're looking for recycling bins, check our waste recycling shop and find the best deals in terms of pricing and services.
Also, please call 1300 WASTER (1300 927 837), or email us at [email protected] if you have any further questions.