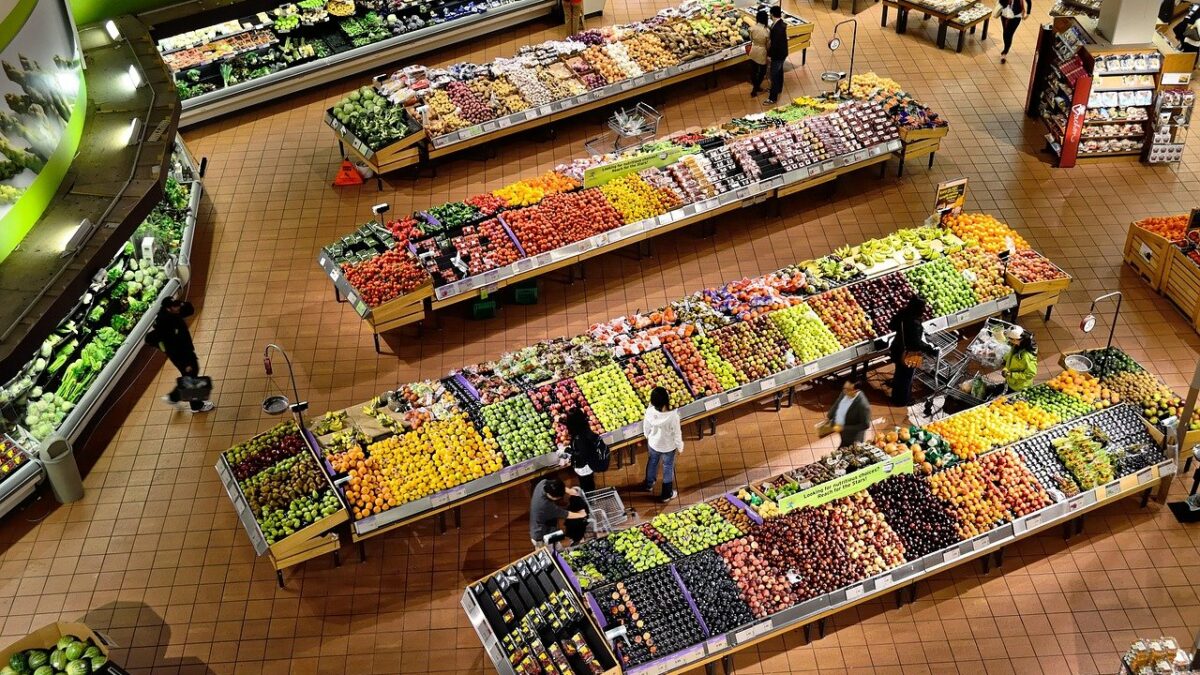 Supermarket Recycling For The Environment 🏢
Supermarket Recycling 🏢: To deal with waste, we resort to either reducing, reusing, or recycling. Recycling is particularly the prime option for many to properly manage already-used waste. Supermarkets, in particular, greatly helps with recycling activities. Learn where and what you can recycle in this blog focused on supermarkets and waste!
As 2021 progresses, more and more companies become aware of their impact on the environment. The fight to combat waste continues, even with the unfortunate events that transpired and continue to transpire starting from last year. Supermarkets are also doing their parts to help with this.
---
>Download Now: Free PDF Business Owners Guide To Commingled Recycling Bin Services
---
In this blog, we share some of the biggest supermarkets in Australia and the programs they manage to deal with waste (i.e. recycling). Supermarkets tend to produce many types of waste, hence the reason why many of them have programs that take back or receive waste.
Additionally, Waster will also discuss the types of waste you can send on each of the examples of Australian supermarkets. Read on to learn more.
A bit about Waster
Let us first discuss who Waster is.
We here at Waster provide you with innovative solutions for you and your business's waste management and recycling needs. Furthermore, we provide flexible, 30-day contracts instead of the typical lock-in contracts, which proves to be better.
Click on the blue button to learn more.
---
---
Informative things you should know on supermarket recycling
There are quite a few supermarkets in Australia that are aware of their environmental impact. So, they have created programs or schemes to help in dealing with waste. We take a look at three significant supermarkets in Australia and their waste and recycling practices.
Coles has a number of goals to achieve, hence creating programs that deal with waste, which includes its partnership with Foodbank, SecondBite and REDcycle.
First, of course, is managing waste. In a supermarket like Coles, it usually generates food waste, cardboard, and plastic, either recyclable or compostable.
Also focusing on food waste
Naturally, a good thing to do with a supermarket – or any food establishments – is to find ways to minimise their food waste. Coles is especially aware of this. So, the company partnered up with SecondBite and Foodbank to (a) reduce food waste and (b) provide healthy meals to organisations who help the needy all across Australia.
Like Coles, Woolworths is also a supermarket company that produces many types of waste and focuses on recycling, or much better: sustainability. One aspect they focus on is the reduction of plastic. They partnered with REDcycle, too, so that their customers can return their plastic items for recycling.
They already did efforts to help in eliminating plastic waste by removing single-use plastics in their supermarkets which started on 20 June 2018. But, that did not end there, which brings us to their plastic recycling efforts.
Additionally, they have also been plastic straws-free since December 2018. All stores within the Woolworths group in both Australia and New Zealand, not just supermarkets, like Endeavour Drinks and Big W removed plastic straws. According to their website, they have removed 134 million plastic straws from being circulated – usually ending up in landfills – yearly.
Bottle recycling in Woolworths
The growing amount of bottles in Australia has alarmed people for quite some time now. Container deposit schemes were specifically designed to help combat this.
Woolworths has its own container deposit or refund schemes to help reduce bottle litter. Moreover, it was implemented to reduce the amount of bottle from going into landfills. All of the gathered bottles are, of course, recycled. Placed across many states and territories near Woolworths stores, their customers can go to the collection points and drop off their bottles.
If you are one of the customers returning some bottles and seeking more information, contact your local council.
Note: some looking for information on supermarket recycling have asked us questions on what a container deposit or refund scheme is and how they work. Here, we define it for you:
To put it simply, a container deposit scheme means adding an additional price or extra deposit in small amounts on top of the original price of the beverage. The extra price can then be refunded by returning the empty drinking container or bottle for recycling.
Supermarket plastic recycling: more on REDcycle
Important Note: As of 9 November 2022, REDcycle is on a temporary pause. 
Aside from food and bottle waste, plastic waste is also plentiful in supermarkets. Supermarkets Coles and Woolworths partnered with REDcycle for, of course, the recycling of plastics.
To give you a background, REDcycle is a program created by the RED group, a recycling organisation, which aims to recover soft plastics.
What soft plastics can you recycle in the REDcycle program? Here, we state some examples:
Shopping bags including reusable 'green' bags
Fresh fruit and veggie bags and wrappers
Bread bags
Cereal box liners
Biscuit wrappers and confectionery packaging
Rice and pasta packets
Frozen food bags
ALDI battery recycling
Did you know that there exists a supermarket in Australia that takes in your batteries for recycling? ALDI supermarkets have a Battery Recycling Service which people can send their batteries to.
Now, you may have some questions in regards to this. Below, Waster posts FAQs that can answer your questions (Note: the info below was from ALDI itself):
Do I have to pay to send in my batteries to ALDI? The answer to that question is no. You can send them to an ALDI supermarket, free of charge.
How do I send the batteries? First, simply make sure to remove any type of packaging the batteries has had. Then, go to your nearest ALDI supermarket and locate the recycling bin intended for the batteries.
What battery sizes can I send? Are you worried that the batteries you sent won't be accepted? Here, we state the battery sizes acceptable by ALDI. You can send your AA, AAA, C, D and 9V sized batteries, either rechargeable or non-rechargeable, through the program. Anything else, you can look for a drop-off point by visiting this site: RecyclingNearYou.com.au.
Does it have to be ALDI-bought batteries? i.e. does it need to be bought from an ALDI supermarket for it to be accepted? The answer is no. You can send in batteries bought anywhere else, provided they fit the description above.
Why is ALDI the only supermarket with a Battery Recycling Program? That is because there is no law that requires a Battery Recycling Program in Australia, unlike in Europe.
Opinion on supermarket recycling in Australia
Waster encourages people to look into the programs that these supermarkets have established for better recycling rates and for a better environment. We are fortunate enough that we can send our recyclable waste such as food and plastics/packaging to them. In the future, we hope that more supermarkets take a step in the same direction as them.
The ALDI Battery Recycling Program, in particular, should not be the only supermarket that recycles batteries. We hope to see more supermarkets to follow in their stead in the near future.
Contacting Waster
If you're looking for different bin services, check our waste recycling shop and find the best deals in terms of pricing and services.
Also, please call 1300 WASTER (1300 927 837), or email us at enquiries@waster.com.au if you have any further questions.