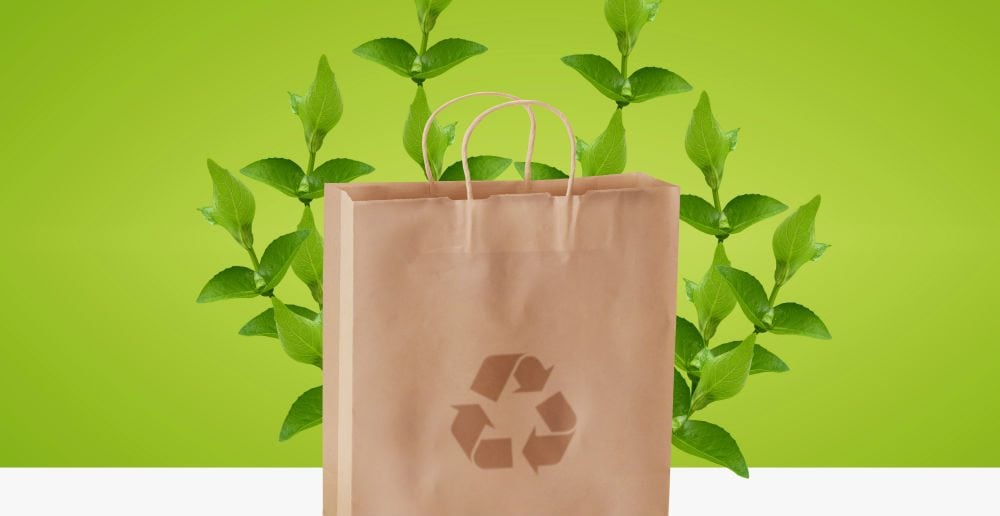 Sydney Recycling: Can You Get Government Rebates In 2023? ♻️
Sydney recycling ♻️: People are more focused than ever on recycling and being "green". This willingness can be attributed to a desire to help the planet but also to a desire to benefit the company bottom line in the profit and loss account.
---
>Download Now: Free PDF Business Owners Guide To Commingled Recycling Bin Services
---
As waste disposal is so expensive in metro Sydney due to the high price of landfill and also increasing government levies on disposing of waste at landfill, recycling certain materials such as cardboard is becoming an effective method for companies to boost profits.
---
>Download Now: Free PDF Business Owners Guide To General Waste Bin Services
---
We have covered introductions to waste management in Sydney, detailing the reason behind widespread high prices in the Sydney waste disposal market. We have also covered why flexible contracts can be very good ideas when arranging Sydney waste services and the recent uprate letters in Sydney. You can also read coverage of rubbish removal in Sydney.
Check out our link for secure document destruction in Sydney, too.
Sydney recycling: can the Bin Trim program help your business?
On our waste resources page, you can find access to up-to-date government website links that can help with increasing recycling in Sydney and other places in Australia. One site of interest to small and medium-sized businesses in Sydney is the Bin Trim initiative.
Under this program, the NSW EPA is providing $35 million to help NSW businesses reduce waste and boost recycling. The initiative covers 4 areas including:
A. Business grants providing free waste assessments
B. Rebates on recycling equipment (if certain criteria are met)
C. Ecology grants that enable waste from one business to be used as fuel by another
D. The Australian Packaging Covenant
Parts A and B above will be more of interest to small and medium businesses. Businesses with between 1 and 199 employees are eligible for rebates on capital equipment used to boost recycling if certain criteria are met and a waste assessment. It is certainly something businesses should consider if they are putting in place a waste management plan.
What services does Waster offer to help businesses in Sydney boost their recycling?
Waster offers complete recycling solutions for businesses and organisations throughout Sydney waste management. Through our online waste solutions shop, you can check pricing and book services across all waste and recycling streams.
You can get information on the benefits of cheap cardboard collection, commingled recycling, confidential paper disposal,  grease trap services and other services such as medical waste disposal and sanitary bins through recent blogs we have posted.
How you can check your Sydney bin and Recycling options
The best place to start is to check the prices you would receive for recycling services. Press the button to access our online shop and see exactly how much you can save.
Recycling Sydney: we have covered in numerous blogs why boosting recycling is the best, and most sustainable way for a small or medium business (or any business for that manner) to reduce their waste management costs whilst helping the environment (and improving their public image at the same time).
In this part of the blog, we will cover how you can arrange all your required recycling services through Waster and also a look at the wider international recycling market, which impacts the prices for sold commodities and also for recycling bin collections such as cardboard and plastic.
How Waster can help you arrange required recycling Sydney services for your business
Waster offers all waste management and recycling services for small and medium Australian businesses (in all major metro regions) at accessible prices and on flexible 30-day agreements. This means that you do not need to sign long-term contracts again. For example, check out our offering for waste and recycling for offices.
You can access all the services and compare prices by pressing the large blue button below:
Recycling Sydney: update on international recycling markets
An attached article by the American business news channel CNBC covered the state of international recycling markets. The general gist of the article is that the recycling market is in a bit of a doldrum:
"The recycling Sydney business stinks these days with the price of commodities, such as plastics, metal and paper, all in the dumps.
Paper, which represents a good chunk of the recycling market for the major waste hauliers, is in a downturn that began almost five years ago. Aluminium, a raw material used in producing beverage cans, is at depressed prices and feeling the effects of a supply glut and slowing demand from China. And the decline in plastic scrap is due to oil prices and overcapacity in the polyethylene terephthalate, or PET, resin manufacturing industry.
The severity of the commodities downturn is apparent when looking at the number of recycling facilities that have closed nationwide in recent years. Falling prices for scrap are also impacting the nation's three biggest publicly held waste hauliers, all of which have recycling market exposure."
Outcome of
The outcome from this is that rebates are payable for large amounts of collected commodities (i.e. when collected per tonne). It has also decreased the chances of getting free or extremely cheap cardboard collections. We previously published a blog posting on this topic – a free cardboard collection.
Waster is certainly not alone in wishing that the market value for commodities will increase as this will enable lower costs to our small business customers. Check out our recent blog on tech changes made on garbage trucks in Australia and post on questions your boss may ask in Adelaide rubbish bin service.
Also, check out our partnership with TerraCycle for recycling boxes.
It is very difficult to not be aware of the ongoing crisis hitting recycling in Sydney, the whole NSW state and recycling throughout Australia in 2023. The papers and TV report bad news almost on a weekly basis such as numerous councils in the Melbourne metro area having no real option but to send recycling collected straight to landfill.
In this section of the blog, we will cover a political campaign that is seeking to have all the funds collected through the NSW Waste levy (i.e. the tax imposed on any dumping of waste at landfill) dedicated exclusively to paying for recycling systems, facilities, and processes.
We will also ask questions as to whether the NSW State Government puts money into recycling on a net basis, whether they take some of the tax/levy collected and use it for other items, who pays for recycling in NSW, and where all the money goes.
Can Waster help your small business with recycling?
Have we helped Sydney – or any other Aussie places for that matter – businesses with their waste and recycling needs? Yes, of course!
Waster works with lots of small (and not-so-small businesses) throughout NSW. This is to boost recycling, reduce costs for waste services and improve services and flexibility.
We provide all services online through our waste management shop, where you can check recycling options, bin hire prices and, much more.
We always love to talk to people keen to start a recycling journey. So, please reach out to our friendly team!
How much money is collected through the levy on landfill to promote recycling in NSW every year?
NSW, like most other Australian states, imposes a steep financial levy on dumping at landfill. This is basically a tax or additional cost for not recycling.
It supposedly can be avoided if you recycle your waste.
The big problem here is that in many instances, it is not really possible to recycle all your waste. As mentioned, Melbourne councils are now dumping recycling at landfill. This is easy to recycle items including bottles and cans.
As of February 2023, the levies on dumping are as follows:
The 2022–23 waste levy rates apply from 1 July 2022. In line with the Waste Regulation, the rates have increased by the Consumer Price Index, and the calculated fees are
Metropolitan Levy Area: $151.60 per tonne
Regional Levy Area: $87.30 per tonne
The levy acts (or can act ) in two ways to promote recycling NSW improvements.
By being able to avoid the levy by recycling, it is argued to enhance the financial reasoning for recycling. If the revenue raised is also spent on recycling infrastructure, processes, etc, it can also make recycling much easier and accessible for businesses and private individuals.
After all, there is no point in penalising people for dumping at landfill if there is no alternative. That just would represent a real tax on business and job creation.
A campaign in 2023 to lock away the levy revenue and pay for recycling innovations
A movement has brewed in NSW arguing and lobbying for the locking away of large sums raised to use specifically for recycling innovations only.
"An LGNSW campaign called Save Our Recycling is lobbying for all of the $727 million in revenue raised from the Waste Levy to be reinvested in waste management, and new initiatives to recycle waste that previously would have been shipped offshore."
The campaign argues that:
"It is critical that NSW develops its on-shore processing capacity for recycled materials, rather than shipping waste to countries such as China."
Waster has not researched the political organisations behind Save Our Recycling. So, it is not positioned to comment on that aspect of the campaign.
See our blog asking if should asbestos be subject to the waste levy.
The NSW Government's response
The current NSW Government has argued that they have seen huge sums invested in NSW recycling such as recycling bottles and cans programs and 10c rebates for eligible containers (reverse vending systems).
NSW Environment Minister Gabrielle Upton  said the LGNSW argument was lacking in facts and misrepresenting the large investment the current Government has made:
"They say all of the $727 million from the waste levy should be spent in waste management. However, $802 million is being invested through the NSW government's Waste Less Recycle More program which supports programs in waste avoidance, recycling and organic collections, as well as new waste infrastructure and programs to tackle illegal dumping and litter, " 
The Waste Less Recycle Project had created 1160 projects which were diverting 2.39 million tonnes of waste from landfill each year and created nearly 1000 jobs. It had supported the construction of 20 new resource recovery facilities and the upgrading of 37 existing facilities. The return and earn container scheme had also resulted in the recycling of 1.4 billion eligible drink containers.
Waster argues that we require a new guide for how to recycle here.
Where does Waster think we should invest our recycling funds raised?
The fact remains (political arguments notwithstanding) that there is huge potential for boosting recycling facilities in NSW. Good projects to start with would be: