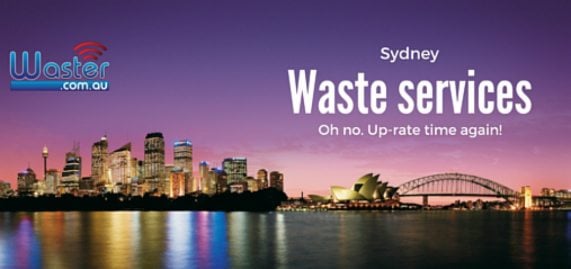 Sydney Waste Services: Have You Had Your Uprate Letter Yet?
Sydney waste services: As it is that time of year today – at the beginning of yet another financial year for your business –  we ask the question – have you received your up-rate letter yet from your supplier of Sydney waste services.  We have spoken to many waste customers who have received their price increase notification already – however, they have not been told how much it will be.
Very often – a price change notification can be a bit of a shock – especially if you have signed a long term lock in contract for your waste services. In many of these waste contracts – your supplier can unilaterally increase your waste collection and recycling charges. Of course – in some cases, an increase in waste levies (how much it costs to dump at landfill), the ongoing recycling crisis – or simply very heavy bins may explain any price increase. However, in some cases, you may just be being charged too much!
The notification was attached to the bottom of their May invoice (received in early June) and said something like "we will increase your rates from 1st July but can not tell you by how much – the next thing you will know is when you receive your July invoice in early August".
Many people have already expressed to us that they see this format of rate increases by Sydney waste services suppliers as leaving a lot to be desired.
Let's be honest – many waste companies also do not know what the rate increase will be from landfills and recycling plants until after 1 July. We cover below – what you should know and consider.
Why would Sydney waste services rates increase?
The reason generally given by waste companies as to why your rates are increasing is that they are "passing on costs" and their is some truth in this assertion. For example, in Sydney waste management metro region, the EPA waste levy on waste disposed of in landfill has increased on 1st July 2019 from $138.20 per tonne to $143.60 – a quite considerable increase. You can find links to the NSW EPA levy details through our waste resources page.
We published an introduction to Waste Management Sydney in a previous blog that you can find here. We also cover an intro to saving money on Waste Management Canberra.
There will also be cost increases due to changes in inflation (CPI) and other cost increases such as increases in landfill gate rates – i.e. the cost to actually dump the waste at the tip (you may not be aware but even Sydney waste services companies have to pay to dump the waste at the landfill).
One thing you will notice however, is that you never receive a reduction for increased efficiency, business improvements etc or long term customer loyalty. The price changes always seem to go one way.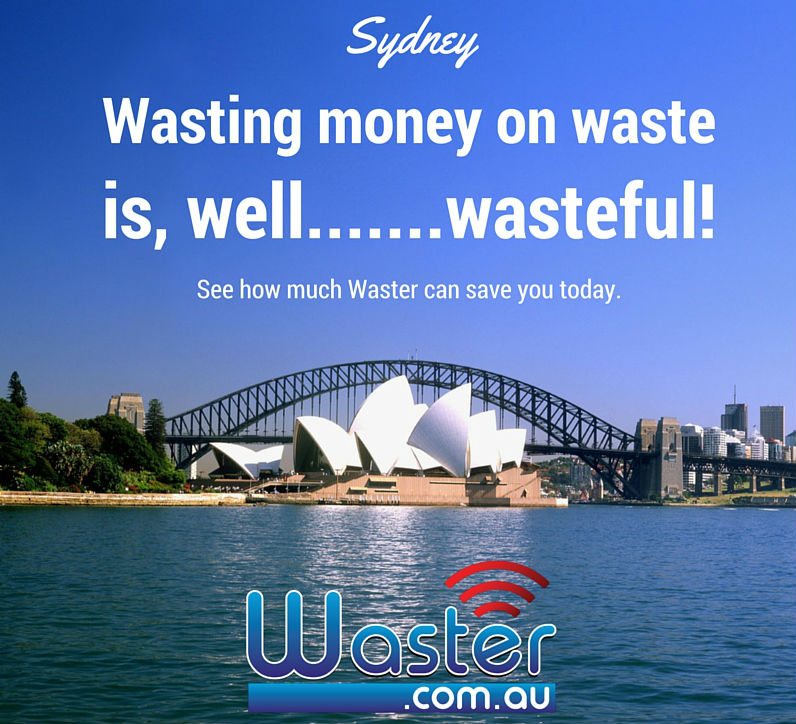 How much will your rates increase for bin collections and disposal?
Each waste company is different but we are seeing reported rate increase of c.10% for some clients – on already expensive services. These rate increases could also be your second increase this year i.e. you may have been increased on 1st January also.
Note: rate increases are very important to your bottom line in areas with high waste costs such as waste services Wollongong.
Update: Sydney businesses should maybe consider themselves lucky in comparison to rubbish removal Adelaide customers who will likely receive two uprate letters in quick succession this year.
How can Waster assist your business with waste services and recycling in 2019?
Waster.com.au was founded to offer a smart, online, customer focused alternative in Sydney waste services to small and medium businesses. Our rates as published in our online shop will not increase on 1st January. You can see our article on Sydney recycling and the potential to get rebates for new equipment.
Our 30 day flexible contracts mean that customers are never locked into long term contracts and hence are not powerless to large rate rises. If you simply want a no obligation comparison to your current provider – you can get one (with a guaranteed 24 hour turnaround). This will show you exactly how much you can save if you become a Waster! See our blog on rubbish removal Hobart.