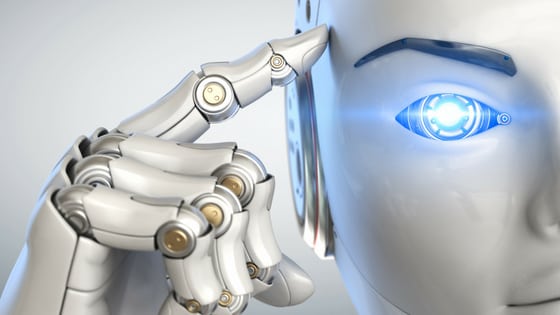 Trash Bin: Can Artificial Intelligence Mean We Always Recycle?
Have you ever been to a fast food restaurant like a McDonalds and wondered whether you should sort the trash from the recycling – or should it all just be put in the trash bin?
This is a common problem and one that affects many businesses that are customer facing – when you are dealing with the general public – it can be very difficult to achieve high recycling rates.
Why does recycling end up in the trash bin in many businesses?
The main reason that recycling ends up in the waste – or the other way round (what is know in the industry as contamination) is because it takes human effort!
Reasons include:
Bin colours – in restaurants and many public environments – there are not the same bin colours that people are used to – and this causes confusion.
Posters and signs are not affective – evidence shows that many posters and signs do not have the desired outcome in public environments.
Lack of motivation – many people when eating in a cafe or fast food restaurant believe it is someone elses responsibility to recycle and do not want to put in any effort.
Quoting Interesting Engineering about McDonalds:
"Typically McDonald's have three different receptacles for waste, paper, and plastic. Although, when it's recycled all of it gets thrown into the same compactor bin. When it's collected by the garbage truck, the only thing recycled are the cardboard shipping boxes that are used for things like produce, cups, condiments etc. Nothing that the consumer throws away is recycled at all."
Enter the trashbot – to rescue recycling from the trash bin!
In our blogs – we often argue that technology improvements will improve our environment – or at least prevent us from messing it up at the same pace we have been doing! We previously wrote how robots can help in recycling depots.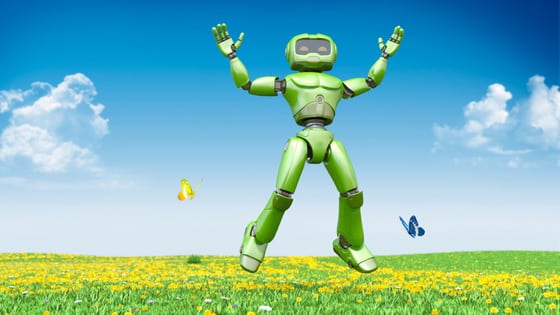 A smart robot may do the same for the mundane world of trash bin collections and waste separation.
The Trashbot aims to revolutionise this issue – by scanning waste deposited in a bin.
"Then, an AI system recognizes the material and determines which type of material the trash is composed of. Designed by CleanRobotics, the company hopes their product will eliminate recycling contamination."
"TrashBot is the world's first "smart" waste bin that automatically sorts your recyclables from everyday trash. By combining next-generation robotics, advanced sensor technology, and the Cloud, TrashBot not only categorizes your unwanted materials, it can audit your waste generation, let you know when it's full, and can be wirelessly updated if there is a change in your community's recycling program."
This device is still only a prototype and finds it difficult to effectively deal with unusual items – or large amounts of waste deposited at the same time.
However – like everything in the world of IT – it will advance very quickly
About Waster.com.au
Waster offers a real alternative to small and medium (and not so small) Aussie companies from busy cafes to offices.
We help you boost recycling whilst keeping your waste management costs as low as possible
We operate on 30 day agreements – so you never need to worry about rollover clauses, environmental fees or other unexpected fees or charges.
Check out your bin options as below:
Check out a short video of a prototype of the Cleanrobotics Trashbot below:
Conclusion:
Devices of this nature are sure to play a part in the waste management of the future.
As tech gets more effective and cost efficient – we will be seeing devices like this in the next 5 years.