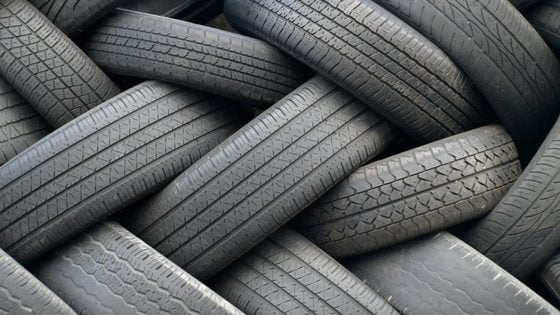 Tyre Recycling Australia: We Check Out The Tyre Recycling Process
Tyre Recycling Australia: Waster is a waste and recycling business with a difference – as we focus on reducing customers costs and boosting recycling.
We cover the recycling of car and vehicle tyres today. Note: Waster does not offer tyre recycling Australia services – and provides this article for information purposes only.
According to Wikipedia "Tire recycling, or rubber recycling, is the process of recycling waste tires that are no longer suitable for use on vehicles due to wear or irreparable damage. These tires are a problematic source of waste, due to the large volume produced, the durability of the tires, and the components in the tire that are ecologically problematic. Because they are highly durable and non-biodegradable, they can consume valued space in landfills. In 1990, it was estimated that over 1 billion scrap tires were in stockpiles in the United States."
Waster provides low cost waste collections and recycling services to small and medium Australian businesses.
We operate on flexible 30 day agreements so you do not need to worry about lock in contracts or roll over clauses again.
You can check out all your bin options and prices for general waste disposal and recycling bins by pressing the blue button below:
Tyre recycling Australia – how the process works
Tyrecycle operates in Australia providing tyre recycling Australia services for all brands and tyre size including Goodyear tyre and Pirelli tyre. This ensures that the environmental impact of the waste stream is minimised.
Government estimates that around the equivalent of 51+ million passenger tyres reach the end of their life each year and that less than 5% of waste tyres (8 million pa) are recovered and properly managed within Australia.
The Tyrecycle website provides a detailed description of the raw material recovery and recycling step process including:
 – COLLECTION AND SORTING
 – SHREDDING IN-SITU, SHEAR OR GUILLOTINE FOR SAFER HANDLING (OTR ONLY)
 – TDF AND GRANULATION FEEDSTOCK
– OTR AND CONVEYOR BELT TDF SHIPPED BY  ALTERNATIVE FUEL END USERS
– TDF BENEFICIALLY RE-USED TO REDUCE  FOSSIL FUEL CONSUMPTION
Conclusion:
Recycling tyres is a vital business – otherwise they would end up in landfill. There are many new environmentally friendly process coming on stream – and even some that will turn used tyres into fuel for vehicles!
See our related blogs on topics such as glass recycling and recycling plastic.
See our blog on whether you can build a house from recyclable materials in recycling Perth.
Check out a video below on what goes on inside a tyre recycling plant that handles every tyre brand:
In recent blogs we have covered two main themes – the first is the ongoing crisis in the Australian waste and recycling sector and the second is using recycling materials for building and infrastructure projects on a large scale. Today – we we look at whether we can recycle tyres in the same way.
One benefit of the crisis in recycling is that we are looking for and finding new opportunities and solutions for recycling. There is nothing like a crisis to focus the mind.
As the solution needs to be on a massive scale – using recycling and waste products to build roads, buildings and other large scale infrastructure is one way of using vast amounts of product – that otherwise would end up in landfill or maybe be incinerated!
Waster is designed for small businesses
Waster is focused on helping small and medium Australian businesses boost their recycling and saving money.
We look for new recycling opportunities as a way to help the environment and keep your costs down in an environment with rising landfill levies.
You can book your services online today as below:
A new way to recycle tyres in Australia
We were reading on the ABC about a Gold Coast based business that is using old tyres to create rubber bricks and other useful products.
"One solution is to shred tyres and turn them into existing products such as playground equipment and gym matting."
"Adrian Fuller, who owns Adrian's Metal Recyclers at Molendinar said he would be the first in Australia to convert finely crumbed rubber into fire retardant bricks, pavers, fence panels and sound barriers, having just secured the patent from Canadian company Eco-Flex."
"Mr Fuller said he would be the first in Australia to convert finely crumbed rubber into fire retardant bricks, pavers, fence panels and sound barriers, having just secured the patent from Canadian company Eco-Flex."
Just as with the well documented issues with glass recycling – recycling commodities are being stockpiled – hoping on a market turnaround or being landfilled.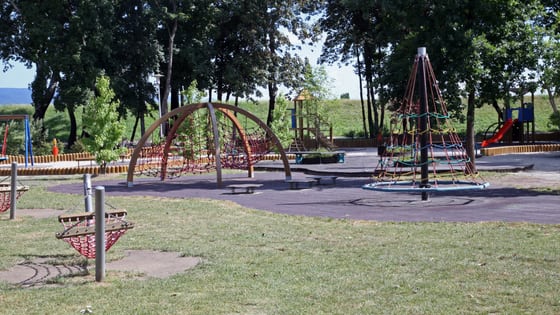 "But Mr Fuller said he was confident of finding a market for the products and his aim would be to help reduce Australia's mounting stockpiles of used tyres."
"There are instances where people are renting big blocks of land all over Australia and just taking over a million tyres, or 500,000 tyres, and just storing them there and just walking away from the lease," he said.
Conclusion:
The crisis is biting hard – but people are coming up with new and innovative ways to boost recycling.
We will keep you updated with all the latest trends and info.