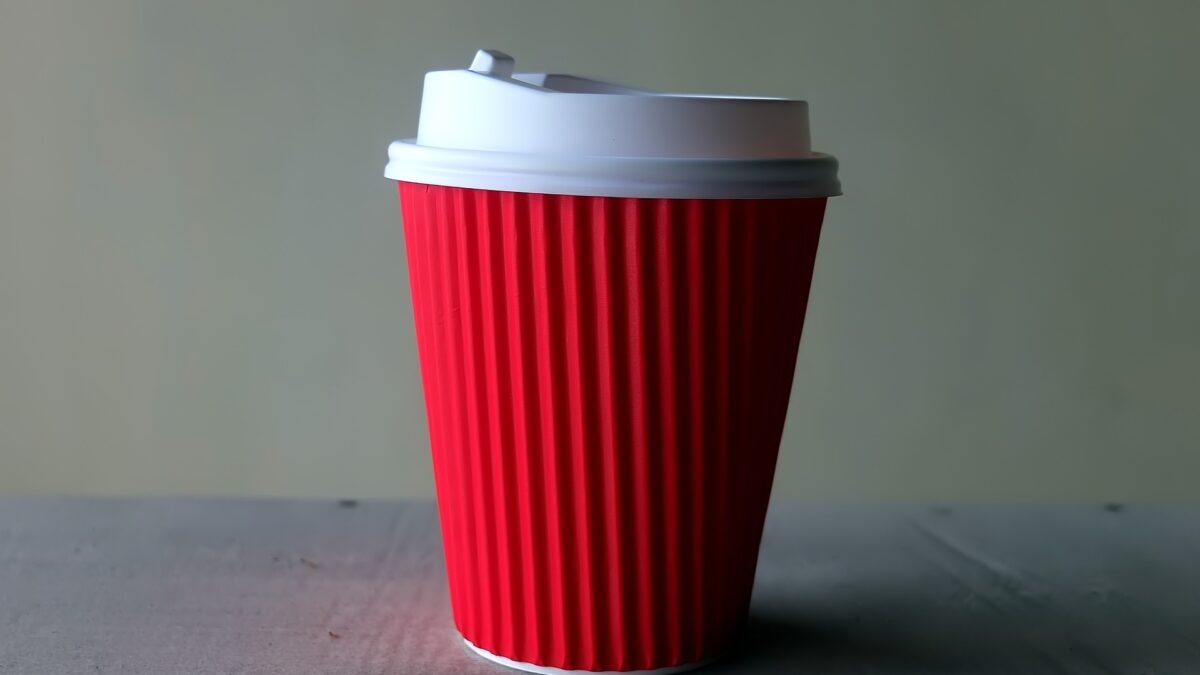 Everything You Need To Know About WA's Coffee Cup Ban ☕
WA Coffee Cup Ban ☕: As environmental concerns continue to grow, many of us are looking for ways to reduce our ecological footprint. One small but significant step we can take is cutting down on single-use coffee cups. Western Australia (abbreviated to WA in this blog) will eventually implement a ban on disposable coffee cups and encourage everyone to switch to reusable alternatives – what does this mean for the environment, local businesses, and everyday coffee drinkers in the area? Keep reading for all the details!
Single-use plastics have an obvious impact on the environment. Little by little, they pile up in our landfills, taking thousands of years to biodegrade. At the same time, they pose a huge, life-threatening risk to both wildlife and marine life, which prompts us to come up with a long-term solution.
Various Australian states have already implemented such. For example, NSW recently implemented a single-use plastic ban, adding more and more items as time goes by. The same goes with Queensland (i.e., QLD), although it will take place this year, also banning a number of single-use plastic products.
Western Australia, too!
Of course, WA also has already started their ban on single-use plastic.
Stage one of the plan came into effect on 1 January 2022 and regulation enforcement on 1 July 2022 (except for single-use cups that will start on 1 October 2022) and banned the following items:
cutlery
plates
blows
plastic stirrers
straws
cups
thicker plastic bags
EPS food containers
helium balloon releases
Stage two started at the end of 2022. This stage will see a ban on single-use plastic takeaway coffee cups and lids, produce bags, certain types of cotton buds, polystyrene packages and microbeads.
Single-use plastic coffee cups that cannot be composted, in particular, are set to be banned in WA by March 2024. Below, we provide you with more information about this relevant piece of news, so don't go anywhere and continue reading!
---
>>Download Now: Free PDF Business Owners Guide To General Waste Bin Services
---
More on the WA coffee cup ban
As mentioned above, both businesses and the citizens of WA should expect a full-blow ban on single-use plastic coffee cups. Businesses are only allowed to use compostable paperboard single-use coffee cups and lids will be allowed. At the same time, coffee-drinking citizens are urged to carry their own reusable cups or use a cup exchange scheme.
"Each year, Western Australians use more than 182 million takeaway coffee cups," a WA Department of Water and Environmental Regulation spokesperson said.
"Most takeaway coffee cups end up in landfill, but many are also littered. There are no widespread recycling options, and the cups contaminate kerbside recycling systems."
Although we see most coffee cups being made of cardboard materials, they are mostly lined up with plastic to prevent leakages. But with them having plastic materials, that only means that we, unfortunately, cannot recycle them.
As a result, the WA government required businesses to start removing these mentioned coffee cups last February 2023, with the legal enforcement of the ban to begin on 1 March 2024.
WA coffee cup ban: have businesses followed the order?
As expected, businesses in WA have complied with the order. The government has said a number of WA cafes have already switched to compostable coffee cups.
A government spokesperson noted compostable cups "may initially cost businesses about seven cents more per coffee", but that the cost did not compare to the environmental cost of single-use plastic cups. "The cost will decrease over time as more options become available."
The phasing out of single-use plastic coffee cups is part of WA's Plan for Plastics, which has already banned disposable unlidded bowls and takeaway food containers, cups, plates, cutlery, stirrers, straws, expanded polystyrene food containers, thick plastic bags and helium balloon releases across the state.
Other banned items
Obviously, WA will ban other single-use plastic products other than coffee cups. For instance, a ban on plastic produce bags is also set to be enforced from March 1, 2024. On the other hand,  cotton buds with plastic stems and microbeads used in beauty products will be illegal from September 1, 2023.
As mentioned above, this is part of a two-stage banning process. As banning single-use plastic coffee cups is part of the second stage, we show you the other items to be banned along with their enforcement date.
| Item | Ban enforcement date |
| --- | --- |
| Expanded polystyrene packaging (loose) | 1 September 2023 |
| Expanded polystyrene cups and trays for raw meat and seafood | 1 September 2023 |
| Degradable plastics | 1 September 2023 |
| Cotton buds with plastic stems | 1 September 2023 |
| Microbeads | 1 September 2023 |
| Produce bags | 1 March 2024 |
| Coffee cups and all disposable plastic cup lids | 1 March 2024 |
| Trays for takeaway food not covered in the Stage 1 ban | 1 March 2024 |
| Lids for bowls, trays, plates and takeaway food containers | 1 September 2024 |
| Expanded polystyrene packaging (moulded) | 1 July 2025 |
Waster's key takeaway on WA coffee cup ban
We have seen that the WA government is taking serious steps towards improving waste management by banning coffee cups in takeaways. WA's coffee cup ban signals both to the industry and consumers that we need to reduce single-use materials, reduce our wastefulness and take responsibility for its consequences.
As responsible businesses and citizens, it is important for us to act responsibly and use reusable materials when we can. This will help create a sustainable future for ourselves and generations to come. No matter what side of the debate you're on, this new legislation will encourage meaningful discussion on how we can be more mindful of protecting our environment while still enjoying a cup of coffee.
What do you think about WA's new coffee cup ban? We'd love to hear your opinion on the issue. Send us your thoughts by commenting below!
Contact Waster right now for your waste and recycling needs now!
Does your Australian-based business need waste and recycling services? If so, then you have come to the right website!
Please call 1300 WASTER (1300 927 837).  You can also email us at info@waster.com.au or enquiries@waster.com.au if you have further questions. Find the best deals in terms of waste and recycling pricing and services!