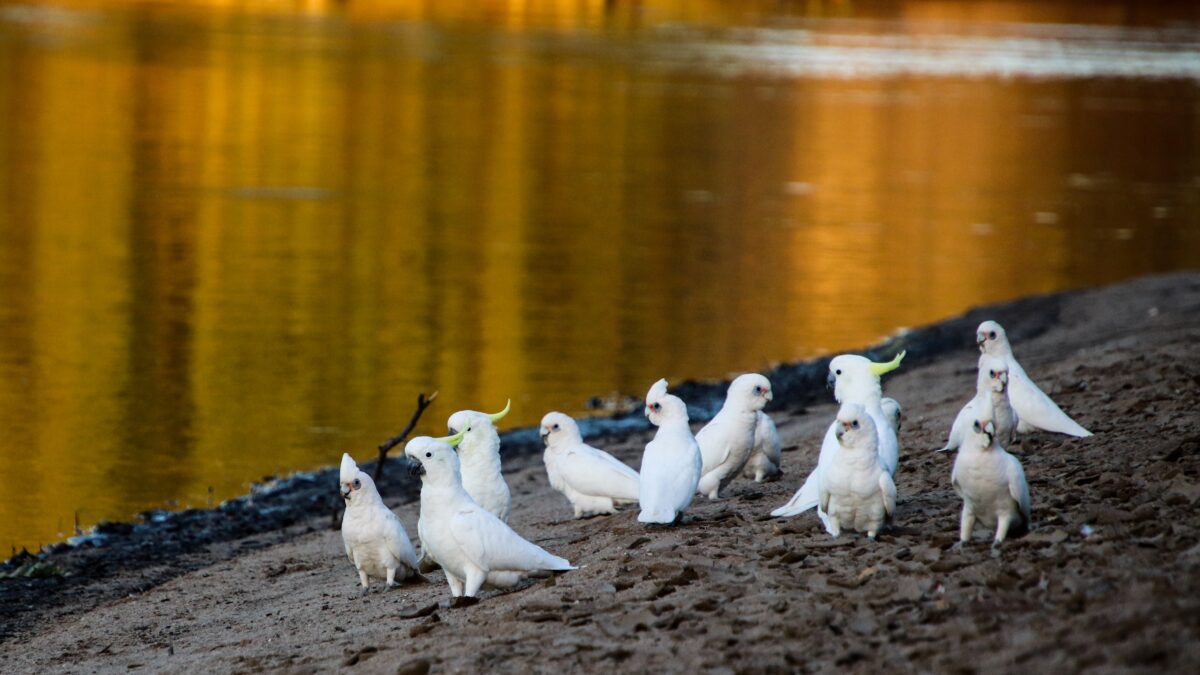 Wagga Wagga Waste Disposal: Waster's Services Arrive At Wagga 🗑️
Wagga Wagga Waste Disposal 🗑️: We're excited to introduce our top-notch waste management services to your beautiful city, focusing on efficient and eco-friendly Wagga Wagga waste disposal. At Waster, we're all about creating a cleaner, greener future for Wagga Wagga. In this blog, we'll show you how our services make a positive impact on your everyday operations. From streamlined waste disposal solutions to comprehensive recycling programs, we're here to address your unique needs. Read our blog as we discuss how Wagga Wagga and Waster can work together to elevate waste disposal and make way for a greener tomorrow!
Obviously, the opportunity to expand our services will never not excite us. Aside from the growth we hardworkingly achieved in the process, we also get the opportunity to provide the area we expand to with the best and most cost-effective waste and recycling services available all across Australia.
And fast forward to the present, we now offer our services to halfway between Australia's largest cities, Melbourne and Sydney, Wagga Wagga.
Before we delve deeper into the waste management and recycling services we offer to Wagga residents, let us give you some cool facts about the city below.
---
>>Download Now: Free PDF Business Owners Guide To General Waste Bin Services
---
Fun facts about Wagga Wagga
Wagga Wagga, a city in New South Wales, Australia, is rich in culture and history. Its name, derived from the Indigenous Wiradjuri Aboriginal language, signifies its abundance of crows. As the largest inland city in the region, it's often called the "City of Good Sports" and serves as a hub for the Riverina's agricultural activities.
The city hosts Charles Sturt University, renowned for its agricultural, environmental science and veterinary science programs. Wagga Wagga's military history is showcased through the Kapooka Army Base, a key training facility for the Australian Army.
Here are more cool facts before we finally go to covering Waster's Wagga Wagga waste disposal and recycling services.
Culture thrives with the Wagga Wagga Art Gallery, housing contemporary and traditional Australian artworks, and the Bicentennial Gardens, a tranquil escape. Surprisingly, the city boasts its own inland beach along the Murrumbidgee River.
Community spirit shines during the Festival of the Fallen, an Anzac Day celebration featuring thousands of handcrafted poppies. Food and wine enthusiasts can savor local delights, and culture lovers can enjoy performances at the Wagga Wagga Civic Theatre.
Sports fanatics will appreciate the city's strong tradition of Australian Rules Football, while the annual Wagga Wagga Gold Cup offers a day of horse racing, fashion, and entertainment. Wagga Wagga is a city with a rich tapestry of experiences to explore.
Sidenote: check out Wagga's official website if you want to learn more about this beautiful city.
Waster's offered Wagga Wagga waste disposal services
We give you extensive information on our waste disposal and recycling services offered to Wagga Wagga in this section.
Here are the Wagga Wagga waste disposal services
Cardboard and paper recycling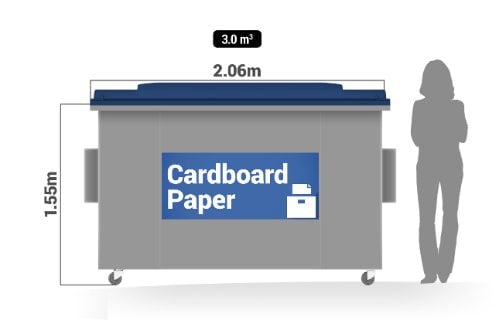 This is a very important waste disposal and recycling service in Wagga Wagga to avail if your business generates a tonne of paper and cardboard. But, you can still get this even if you do not produce a significant amount of cardboard and paper waste.
With this, you not only reduce your costs but you also help sustain the environment, as well as cleaning up your work premises.
Depending on your waste generated, you can avail of Waster's 240-litre, 660-litre, and 1,100-litre rear lift bin services (recommended for smaller businesses that produce a fair amount of cardboard and paper waster).
Additionally, you can also avail of Waster's 1.5 cubic-metre, 3.0 cubic-metre, and 4.5 cubic-metre front lift bin services. We here at Waster recommend purchasing these front lift bins if you have a medium-to-bigger business.
Commingled recycle service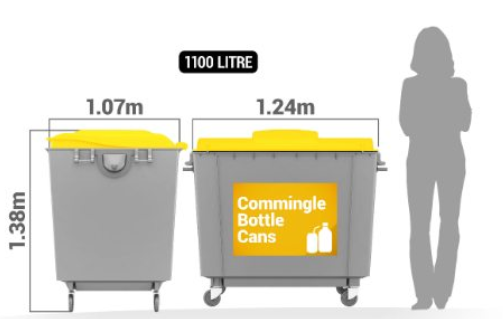 Our waste disposal and recycling services in Wagga Wagga also include much-needed commingled recycling. In fact, you can put all your bottles, cans, and drink containers waste here! They will be sorted out once collected and given a new life, therefore sustaining the environment.
These are the different sizes you can purchase, depending on your business's generated waste:
240-litre commingled service
660-litre commingled service
1,100-litre commingled service
Confidential paper destruction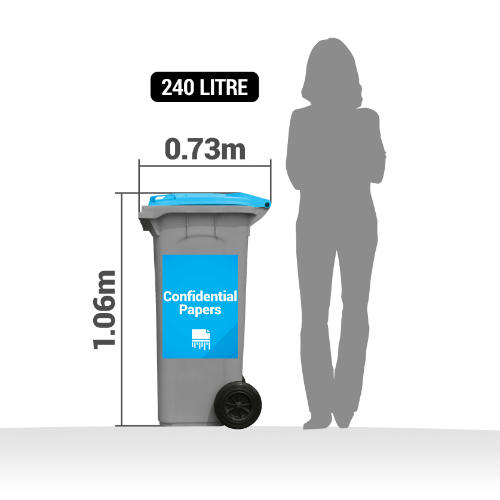 There are some papers or documents that your business needs to get rid of but cannot do so easily due to the information contained in them being sensitive data.
In saying this, Waster offers Wagga Wagga businesses the best waste disposal solution/service for this: confidential paper destruction.
Waster offers two standard confidential paper bin sizes, along with quality service:
240-litre confidential paper bin
one-off service (120-litre) or the standard 240-litre
General waste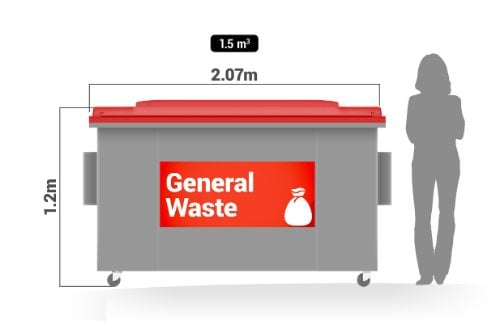 Anything that is considered non-recyclable and hazardous should be put in the general waste bin. Along with the commingled recycling bin service, Wagga Wagga businesses also need this waste service to dispose of their rubbish properly.
Like in Waster's other waste management and recycling services, the bins come in different sizes (depending on how big the business is).
For the smaller, rear lift bins:
240-litre general waste bin service
660-litre general waste bin service
1,100-litre general waste bin service
For the bigger, front lift bins:
1.5 cubic metre general waste bin service
3.0 cubic metre general waste bin service
4.5 cubic metre general waste bin service
Grease trap liquid service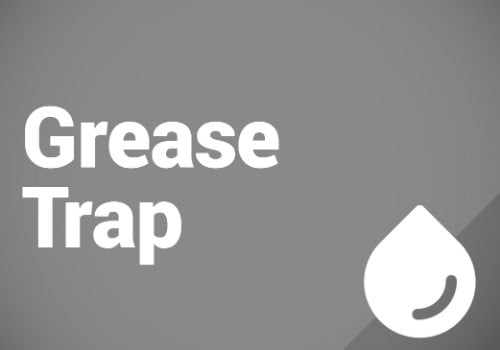 Restaurants or cafes must be careful and check their equipment. They must ensure that they maintain cleanliness and hygiene in their workplace. The grease trap, especially, can get dirty when neglected. But, some businesses simply do not have the means and time to clean their grease trap, which can lead to problems arising if left uncleaned.
So, what businesses can do is avail of a grease trap cleaning service. Waster offers that as well!
Take note that we have also extensively posted different useful information on grease trap cleaning that can prove helpful to you. For example, you can read our blogs on grease trap cleaning FAQs and how often a grease trap should be cleaned.
Medical waste service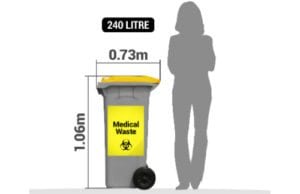 Hospitals, laboratories and other healthcare facilities produce contaminated, biomedical waste, as well as harmful chemicals that can compromise the health and safety of humans, plants, animals, and the environment as a whole.
As a result, proper waste management is especially required in the healthcare sector due to the reasons stated above. Waster also offers medical bin services for health businesses based in Wagga Wagga that need waste disposal services in their facilities.
Waster offers the bin service in two standard sizes:
120-litre medical bin service
240-litre medical bin service
Organic waste service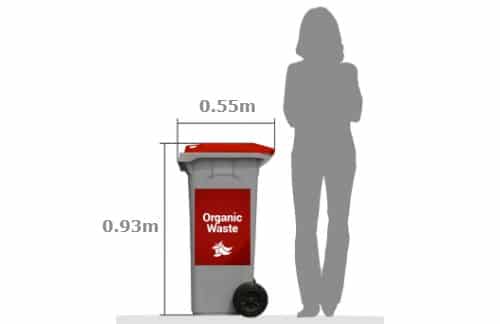 Some businesses resort to putting food waste in the general waste bin, which Waster does not recommend. This is because general waste bins are charged based on the weight of the bin upon the pickup schedule. So, if your bin is heavy, you will be charged more.
The best thing to do here for Wagga Wagga businesses seeking waste disposal and recycling services is to purchase an organic waste bin to "recycle" your food waste. In other words, your food waste will turn into compost or energy through different processes to prevent it from going into a landfill.
Waster offers one standard bin size service for organic waste: a 120-litre organic waste bin service.
TerraCycle Zero Waste boxes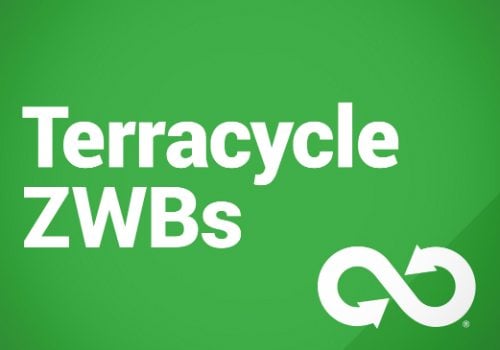 To help with rubbish removal, we have also teamed up with TerraCycle to bring businesses the Zero Waste Box that deals with tricky-to-recycle materials.
TerraCycle offers recycling programs for waste deemed "unrecyclable". You can choose from many options such as TerraCycle zero-waste boxes for:
Beards and Hairnets
Beauty Products
Binders and Folders
Breakroom Waste
Cigarette Waste
Coffee Capsules
Disposable Gloves
Mailroom Supplies
Media Storage
Office Supplies
Pens, Pencils, and Markers
Safety Equipment/Protective Gear
Snack Wrappers
Straws
Toys
Additionally, we have included more TerraCycle Zero Waste Boxes which include:
Oral Care Waste And Packaging
Laminated Paper Packaging
Art Supplies
Centrifuge Tubes And Rigid Lab Plastics
Fabrics And Clothing
Bottle Caps
Disposable Masks
Plastic Packaging
All-In-One
Kitchen Separation
Empty Blister Packs
Skip bins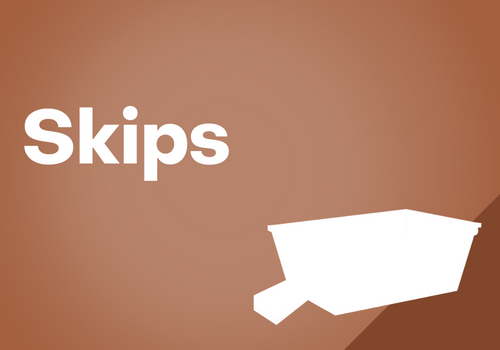 We also provide skip bin services.
Waster now offers these services to small and medium businesses, as well as residential areas!
We have different sizes of skip bins available for you. Our skip bins also have tailgates for easy access. The sizes are as follows:
2 cubic metres
4 cubic metres
6 cubic metres
8 cubic metres
9 cubic metres
10 cubic metres
Essentially, our offered skip sizes are best for rubbish removal and small household clean-up. Along with that, however, we also accept construction and demolition heavy-load waste such as flood waste, rubble, bricks, concrete, soil etc.
Contact Waster right now for your waste and recycling needs now!
Does your Australian-based business need waste and recycling services? If so, then you have come to the right website!
Please call 1300 WASTER (1300 927 837).  You can also email us at info@waster.com.au or enquiries@waster.com.au if you have further questions. Find the best deals in terms of waste and recycling pricing and services!