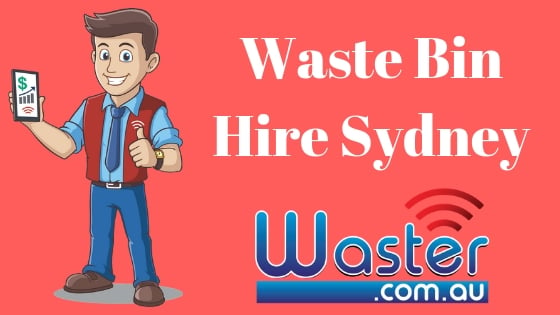 Waste Bin Hire Sydney ✅ – What Does Hiring A Bin Involve For Business?
Waste Bin Hire Sydney ✅: If you are a Sydney based business owner or manager, you may face having to organise your own waste bin hire service for your company. In many cases for businesses and other organisations such as charities, strata plans with more than a certain number of units, a local council may not provide a waste bin hire service (for example, see our blog on ending North Sydney council pick up services) and you will need to engage a private waste management firm, recycling firm, or even both to provide your waste bin hire.
---
>>Download Now: Free PDF Business Owners Guide To General Waste Bin Services
---
In today's blog, we will cover some of the things you should keep in mind before arranging your Sydney waste bin hire services – and what really is involved.
When you look into something new, there is always lots to learn. And, let's be honest: who has the time or inclination to spend too much time comparing waste bin hire services in Sydney? So, just follow our simple guide!
How Waster can help with cheap waste bin hire for Sydney businesses
Waster provides thousands of small (and some not so small) businesses throughout Australia with various cheap waste bin hire services such as general waste bin hire, recycling and other services such as grease trap.
Click the blue banner above for details on pricing and bin sizes, etc.
What you get through waste bin hire services
When you sign up with a waste provider for waste bin hire Sydney services, you will receive:
provision of a bin of various sizes,
a collection schedule i.e. weekly, daily etc or whatever suits your business,
some aspect of maintenance of the bin (i.e., if it falls into disrepair or damage),
a padlock to keep the bin locked and stop other people from dumping in the bin, and
customer service (i.e. people to speak to when you need to arrange additional services or cancel services such as during holidays, etc.)
Do you need to actually pay for the bin or pay the bin rental?
Whether you have to pay a rental fee or site fee for the bin provision will depend on the waste collection company you engage with.
Some companies will charge a set fee per week or month whilst others may charge it in the collection fee all inclusively.
What are the terms and conditions for cheap waste bin hire like?
Every company will, of course, have different Ts and Cs. We can not really speak on the other companies terms and agreements.
You can check out Wasters Ts and Cs here.
Does it make a difference what sort of waste I produce?
For waste bin hire Sydney in 2021 (note: we cover all areas – from Burwood rubbish collection to Sutherland Shire), it does make a difference what sort of waste you produce. For example, some companies only collect what is known as dry waste (i.e., waste without large amounts of food waste or other organic waste known as wet or putrescible waste).
Some companies who collect dry waste in Sydney are able to recycle a certain proportion of it. Usually, the collected dry waste is either recycled into new materials or used as fuel through incineration. In some cases, over 90% of general waste collected through Sydney waste bin hire services can be recycled!
Wet waste such as produced by cafes, restaurants, etc. will almost always go to a landfill in the Sydney metro. If your waste is completely food-based, you may consider an organic food waste option where the waste goes for composting or energy generation.
How long should the contract be?
The reality is that with most companies, you will need to sign up for 2 or three years. With Waster, we only operate on flexible 30-day agreements. So, you are never locked into a contract that does not suit your business needs.
Note that some older terms and conditions that were common in the waste industry such as rollover clauses are now not valid for most small customers.
See a blog on waste management reviews here.
What bin sizes are available for hire by my business?
Sydney businesses with commercial waste bin hire services will be able to use bins from 240-litre wheelie bins up to 4.5 cubic metre front lift bins. There is obviously a huge size difference in question here. And, these bin sizes are suitable for very different businesses — from a small office to a large factory.
Check out our online shop for all bin sizes, bin dimensions, and options.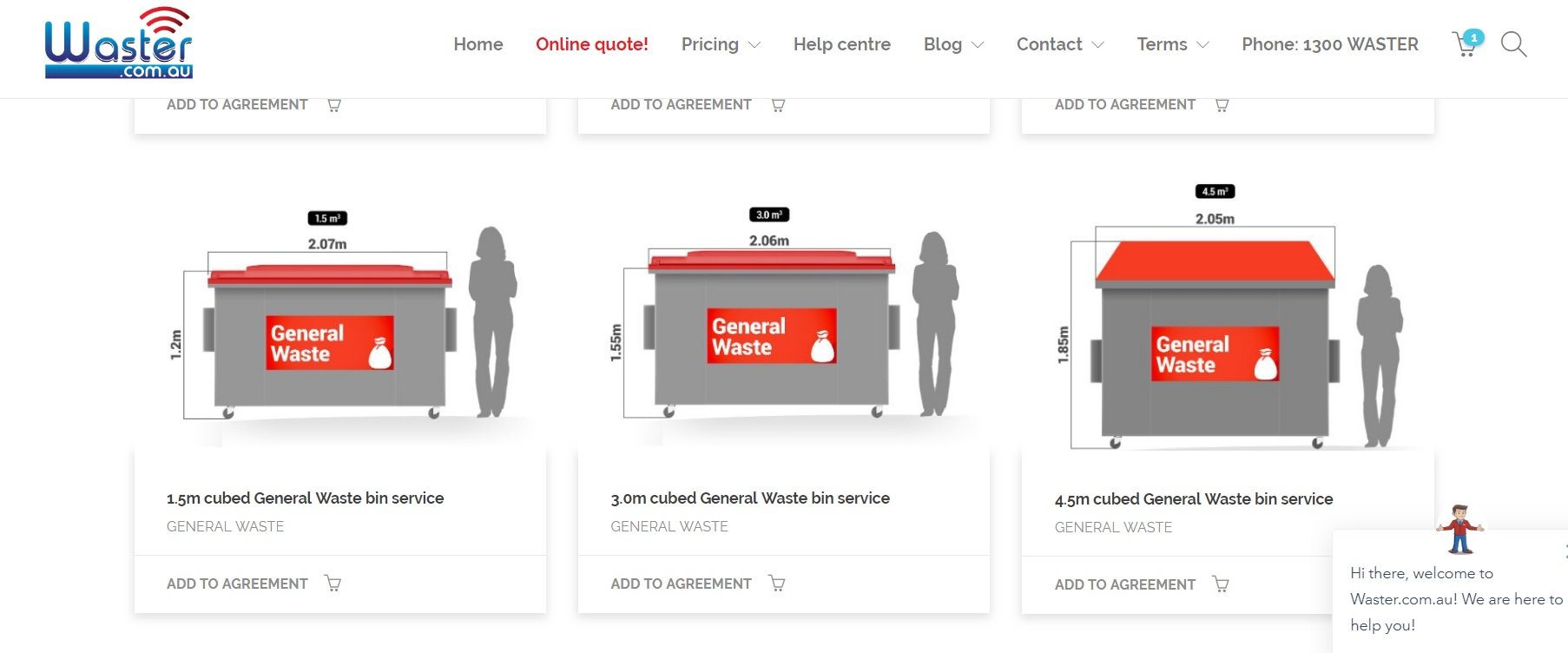 Do I need space for the bin?
Yes, you should consider the space you have available at your location for the appropriate bin.
For example, 240-litre and 660-litre bins generally fit through a standard door frame. This should be kept in mind if you have an internal bin room for storage.
Front lift bins from 1.5m upwards are emptied by lifting the bin over the truck.
So, you will need considerable height clearance and will be usually unsuitable for in an underground carpark etc.
Health and safety are also vital, thus requiring an inspection, etc.
Wheelie bin hire services for Sydney, Melbourne, and Brisbane businesses
Waster can also provide waste or wheelie bin lifter hire services for Sydney, Melbourne, and Brisbane businesses.
The waste management and recycling industry in Australia measures bins in volume contained. Bins for wheelie bin hire in Australia are generally standardised sizes to facilitate collection by varying garbage truck systems and equipment. Check out our more detailed blog under bin sizes Australia.
Smaller wheelie bins are described in litres. The standard small wheelie bins are in sizes 120 litres (0.12 cubic metres), 240 litres (0.24 cubic metres), 660 litres (0.66 cubic metres) and 1100 litres bins (1.1 cubic metres). Remember that one cubic metre is 1000 litres.
Check out bin sizes below in our image above.

Do you require a lock for your wheelie bins?
For details in this regard check out our blog on garbage bin collection.
If you leave your bin on a busy street or near other businesses, there is nothing to stop passers-by or unscrupulous business owners from quietly dumping rubbish in your bin. It may not be a big issue but over the course of a year it could add to a required collection or two.
We have had a customer recently who phoned a couple of times saying we had not collected his bin – it turned out that a neighbour was dumping in his bin without him knowing!
You will never have to think, "where can I find the best wheelie bin hire service near me?" with Waster. We offer the best waste or wheelie bin hire services in Sydney, Melbourne, Brisbane, and other places in Australia.
Our wheelie bin hire service guarantee – if you are unhappy with our service for any reason – you can cancel at any time on 30 days notice. You will never be locked into a service that does not work for you. 
Our wheelie bin hire price match guarantee– we will match any written or emailed "like for like" quote for the services as described above. You can be confident that you are receiving excellent pricing from Waster as well as excellent service.
Conclusion
If you have any other queries re waste bin hire Sydney services – please call our friendly service team who will be very happy to help you.
Commercial Waste bins Sydney: As a waste and recycling company focused on growing the number of customers, especially on small and medium customers (such as cafes, offices, small businesses – which the Americans often call mom and pop businesses), we often find ourselves talking to business operators who want to move across to Waster but have to wait a certain period of time as their current waste supplier is holding them to contract.
We run through a number of things to consider in this area — how to avoid some common pitfalls and how moving your waste bins in Sydney and recycling services to Waster can help you avoid these issues entirely.
It has also been quite common that we end up delivering bins and start services only to receive a phone call or email from the client saying they are being held to a contract for commercial waste bins in Sydney that they thought they had seen the end of!
Long term contracts and roll-over clauses (how things have been done in the past)
The commercial waste bins industry in Sydney and the Australian waste and recycling industry, in general, has long relied on long term contracts (of 2-3 years) followed by a rollover clause, as the commercial and legal basis for providing the supply of bins and services. The issues tend to arise when customers think their contract has expired but find out that the contract has rolled over without them being aware.
You can read our summary of this situation as well as an update on the upcoming legislation changes from November 2016 which will greatly diminish the impact of rollover clauses in waste contracts for small and medium businesses. Multi-year contracts are still the norm in the Australian waste and recycling market.
You can check out our article here: waste management Melbourne.
The legislation came into force on 12 November 2016 (almost three years ago), providing small businesses with similar protection to private individuals. The unfair contract terms protections available under Australian Consumer Law will also be extended to cover small business contracts. A small business will have fewer than 20 employees and the contract value will be capped at $300k or$1m if it is longer than a year.
Unfortunately, the new laws will not apply retrospectively but only on contracts agreed or varied after 12 November 2016. This, of course, means that many customers are still held to these restrictive contracts. Or, it simply means that they have signed new multi-year contracts since that date.
What you should do
As a doctor would say (at least a good doctor), prevention is better than cure. And, so it is much easier to avoid getting into unsuitable contracts that to get out of them once you have signed them. Waste companies are within their rights legally to hold you to contract if you seek to leave. Of course, this is unlikely to make you love them anymore.
The important thing in this instance is to take a clear note of when the contract expires or when the rollover notice period window is and give your cancellation notice during this period.
Commercial Waste bins Sydney: benefits of signing with Waster
Waster is completely different from traditional waste industry practises of long contracts. All our waste and recycling Sydney services are delivered under flexible 30-day agreements that you can cancel at any time by providing 30 days written notice. We prefer this approach as it is our guarantee of quality. Simply put: if you do not like us, you can leave us. It also avoids any unpleasant wrangling if people want to move supplier for whatever reason.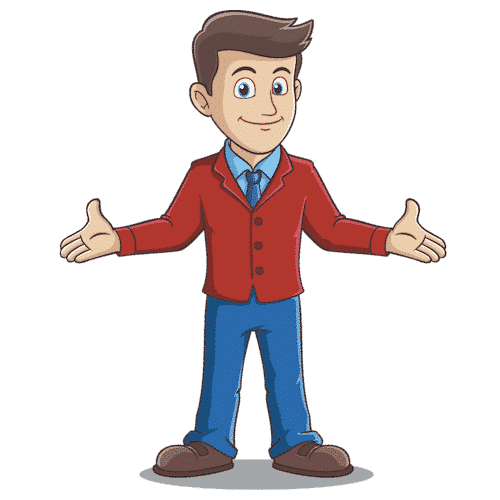 See our recent article on organising waste services for a new business in bin collection Melbourne as well as services for small businesses in wheelie bins Brisbane. Check out our blog on what happens when things go wrong in Sydney rubbish removal.
Check out our pricing inclusions here and terms and conditions here. Once you have acquainted yourself with that, check out our prices and services by hitting the button below:
See our blog on what we learned from customers in bin collection for small business.
Check out a video below explaining how Waster is different in the world of commercial waste bins in Sydney :
New technology?
You may think that bins are simply bins and not exactly the most hi-tech or interesting topic. To be honest, in 99% of cases, you would, of course, be correct. However, there are some exceptions to the rule and a recent Sydney waste bin service introduced in Bondi Beach is certainly interesting.
In our blogs on waste collection and recycling, we like to cover new innovative solutions and advances in recycling. For example, check out our blogs on a new machine that can eat garbage, recycle garbage, and our blog on the new electric rubbish truck technology.
Waster provides low cost and reliable waste and recycling services to small and medium Australian businesses. We provide all services on flexible 30 day agreements – so you are never locked into a contract that does not suit you or need to worry about the dreaded roll over clause again. You can check out all your waste bin Sydney options by checking out our portal below:
New waste bin Sydney technology at Bondi Beach
Bondi beach is one of the premier tourist destinations (on the must-see list) in Sydney and potentially all of Australia. We were interested to read recently about the introduction of new bin systems for pedestrian areas.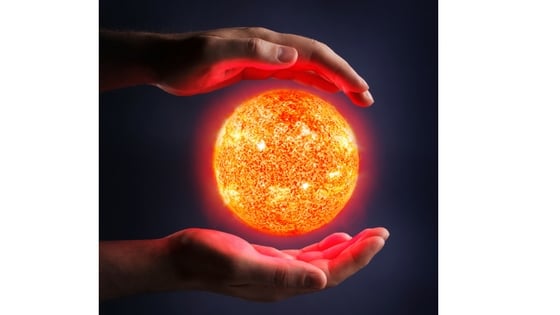 Due to the new bins, Waverley Municipal Council has been selected project winner for the government category of the inaugural Australian IoT Awards 2017.
According to the Big Belly website:
The IoT project entry "Bondi's new solar bins – Litter prevention powered by the sun" is top ranking in the Government category with their "network of [Bigbelly] internet-connected smart bins that automatically compact internal garbage and send alerts via SMS and email when they're full." Story originally published on IoT Hub Australia:
"Spread across Bondi Beach and Bondi Junction, 42 [Bigbelly] solar-powered smart bins supplied by Solar Bins Australia have been deployed, marking it as the largest council fleet of the bins in the country."
"The bins have been installed along Campbell Parade and Queen Elizabeth Drive along the beach, with a number of bins, also installed along Oxford Street Mall."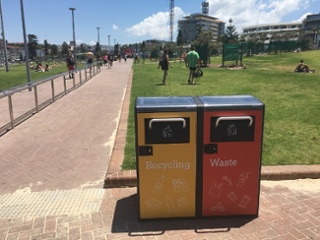 "These bins contain internal compactors that compress the waste within them, and also possess inbuilt sensors and wifi connectivity to communicate their fill status via SMS and email to rubbish collectors."
"The use of solar energy on the bins themselves to power the compaction and communications eliminates the reliance on grid energy."
"The internal compactors allow up to five times the amount of waste to be held within the bins, improving their capacity and reducing the number of trips for collectors to empty them."
It is great to see solar power being used in this way. And, this is just another reason why a sunny day at Bondi is so great!
See the latest tech at best waste management.