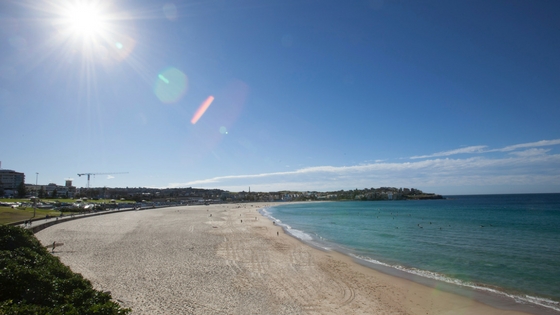 Waste Bin Sydney Services – Check Out These Hi-tech New Bins!
You may think that bins are simply bins and not exactly the most hi-tech or interesting topic. To be honest – in 99% of cases you would of course be correct. However – there are some exceptions to the rule and a recent waste bin Sydney service introduced in Bondi Beach is certainly interesting.
In our blogs on waste collection and recycling we like to cover new innovative solutions and advances in recycling – for example, check out our blogs on a new machine that can eat garbage – recycle garbage and also our blog on the new electric rubbish truck technology.
Waster provides low cost and reliable waste and recycling services to small and medium Australian businesses. We provide all services on flexible 30 day agreements – so you are never locked into a contract that does not suit you or need to worry about the dreaded roll over clause again. You can check out all your waste bin Sydney options by checking out our portal below:
New waste bin Sydney technology at Bondi Beach
Bondi beach is one of the premier tourist destinations (on the must see list) in Sydney and potentially all of Australia. We were interested to read recently about the introduction of new bin systems for pedestrian areas.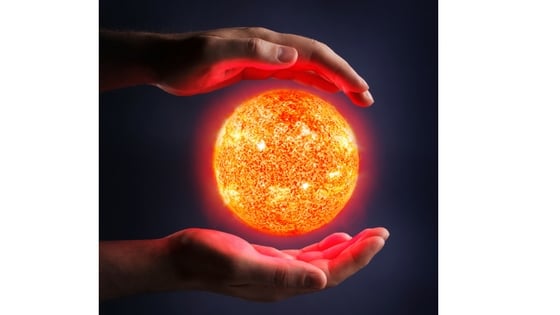 Due to the new bins – Waverley Municipal Council has been selected project winner for government category of the inaugural Australian IoT Awards 2017.
According to the Big Belly website:
The IoT project entry "Bondi's new solar bins – Litter prevention powered by the sun" is top ranking in the Government caterogy with their "network of [Bigbelly] internet-connected smart bins that automatically compact internal garbage and send alerts via SMS and email when they're full." Story originally published on IoT Hub Australia:
"Spread across Bondi Beach and Bondi Junction, 42 [Bigbelly] solar-powered smart bins supplied by Solar Bins Australia have been deployed, marking it as the largest council fleet of the bins in the country."
"The bins have been installed along Campbell Parade and Queen Elizabeth Drive along the beach, with a number of bins also installed along Oxford Street Mall."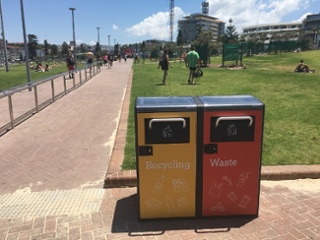 "These bins contain internal compactors that compress the waste within them, and also possess inbuilt sensors and wifi connectivity to communicate their fill status via SMS and email to rubbish collectors."
"The use of solar energy on the bins themselves to power the compaction and communications eliminates the reliance on grid energy."
"The internal compactors allow up to five times the amount of waste to be held within the bins, improving their capacity and reducing the number of trips for collectors to empty them."
It is great to see solar power being used in this way – and just another reason why a sunny day at Bondi is so great!
See the latest tech at best waste management.