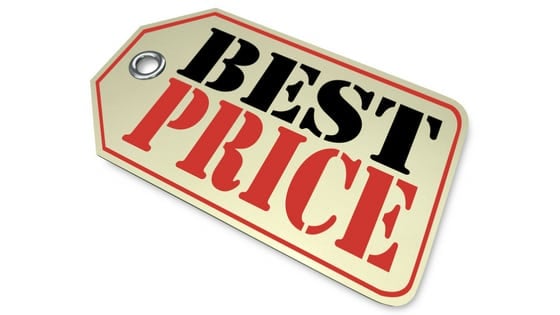 All About Waste Brokers And How Comparing The Market Can Save Your Business Big Money! 🗑️
Waste Broker 🗑️: If you are a procurement officer in a large corporate, in charge of your business environmental footprint or just a financially aware business owner, it is good to know what a waste broker or waste management brokers actually are.
---
>Download Now: Free PDF Business Owners Guide To General Waste Bin Services
---
In today's blog, we will cover what a waste broker is, how they operate and why you may want to use their services next time you are thinking of renewing a waste management contract or comparing the market for waste and recycling services.
As a business, you should know what a waste or garbage broker is. With that said, we would also like to talk about how to start a waste broker business for those interested. We will walk you through it, so we suggest that you continue reading to learn more.
About Waster
Waster does not describe itself as a waste broker, as we provide a full-service and ongoing account management service. Essentially, we operate as a waste broker at the beginning but do not hand off the management of your account or services to anyone else.
When you arrange your waste and recycling services through Waster, we are your waste collection provider. Whenever you need to speak to us or arrange an extra pickup, among others, you can contact us.
You can easily arrange all waste and recycling services through our website – or if you are a larger company – with more complex waste and recycling needs or multiple sites, please contact us at 1300 WASTER.
What is a waste broker?
As the name insinuates, a waste broker will act as a middleman and compare the market for waste and recycling collections.
Not all waste companies will provide all waste and recycling collections in your areas such as all recycling services such as cardboard, commingled recycling, glass recycling services or liquid waste disposal such as grease trap cleaning. You may also, of course, require niche services such as confidential paper bins, sanitary bins etc.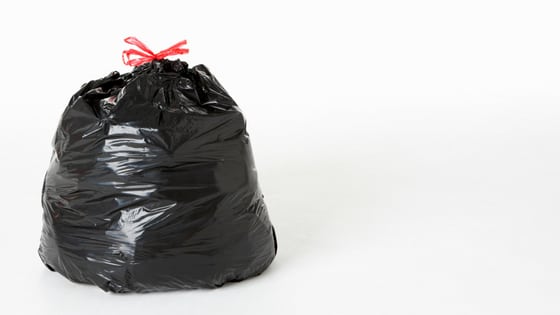 Some suppliers will be cheaper than others in your area. Or, some may not be able to service your site or location on the days you require. Considering all of these or more on your own may prove hard, inefficient, and fruitless.
If you operate multiple sites, you may want a third party to organise all the relevant suppliers so you only have to deal with one supplier. This is where a waste broker or a waste management broker can help.
How can they save you money on waste management tenders?
In regards to running a waste management tender (i.e., seeking pricing from multiple suppliers for your required services), if you have multiple sites, a waste broker can really help you run the tender and get the best pricing.
It is almost like outsourcing the tender process and price comparison process. Waster works with numerous national chains such as retail chains (with many sites in this way).
Waster or another waste management broker can compare the market and get sharp pricing for every required service – even in remote areas or small towns.
Does a waste broker offer customer service?
Not all waste brokers will provide ongoing service to customers. Some waste brokers will act as insurance brokers and once simply act as price comparison services.
Once the service is arranged, they will pass you on to the chosen supplier. Waster does not operate in this way. Basically, getting the best pricing for waste services is only the first part of the puzzle. Once the right supplier is chosen, the work of managing that supplier only begins. This is where Waster really focuses on its attention.
Should I or should I not use a waste broker?
Now, before you go and check the waste broker list you have now, hear us out first.
Almost everything in this world has pros and cons – positives and negatives. Except for chocolate ice cream. I can see only positives on that. You cannot go wrong with that!
Kidding aside, the same is true for using waste broker services.
The positives include everything stated above and more we will discuss with you. First, it helps you save up a lot of money, with the waste broker comparing prices whilst considering what kind of service you need at the same time.
Additionally, many waste brokers offer consolidated billing. Consolidated billing allows expenses to be grouped in a single statement with all the details regarding waste management services. Essentially, this makes it easier for businesses with more than a single chain. Instead of having multiple invoices from different waste management service providers, it is all collected into one.
However, this does not save the business from drawbacks. One huge drawback is that the broker can questionably raise the costs for its own benefit. Always be aware. Keep this in mind as a business. More importantly, pick a waste broker you know you can trust. Waster, specifically, assures its customers that their preferences always come first. We might give our recommendations here and there weighing in the services, locations, and costs but at the end of the day, we want you to decide what services to get in the waste market.
How to start a waste broker business
We have received messages detailing the desire to learn more about the waste broker business.
You know already know by now how they work. The next question: how do waste brokers make money? Of course, the answer to that is marking up charges reasonably when they find a good deal for you. You and the waste broker can talk about that until you reach an agreement.
Now, to answer the question of how to start this type of business, you have to consider some things. Entrepreneur wrote an excellent article which we will use as an example.
First, you have to know what sector of the waste industry you want to pursue. Find out what works best with your budget, location, and size of the potential businesses.
To give you an example, you might want to pick what type of service you want to provide. Do you want to provide green waste or hazardous medical waste disposal services? Or, maybe you want to offer both. Either way, plan this thoroughly.
Next steps
Make sure to invest the right amount of money. Consider your employees, employees, waste providers (their location, trucks or other vehicles, equipment, etc.), and certifications.
After that, do your research on the market. Study your competitors. Know the pricing. Also, make sure the market is big enough to carry on comfortably.
Finally, create a business plan or outline that revolves around the former steps you did.
Conclusion on waste broker services
A waste broker, such as Waster, can really help larger companies and corporates get great pricing and service for more complex waste and recycling requirements.
We can help you compare prices and use our knowledge of the waste market to get you the best price. Basically, we can increase your recycling and lower your costs.
If a waste company only provides general waste services, they will not have any interest in boosting your recycling as it will cut their revenue. Waster does not have these issues.