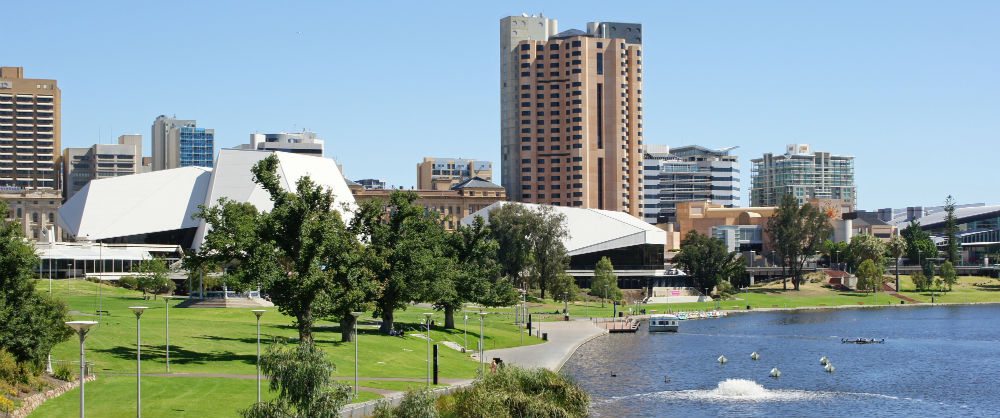 Waste Collection Adelaide 2019: Guide To Cheap Waste Management!
Waste collection Adelaide: as a small or medium business operator in metropolitan Adelaide, South Australia, you may be looking to find out how to sustainably save money on your waste and recycling management services (such as rubbish bins Adelaide). Luckily, Waster.com.au can certainly help you with that. We are a waste management company focused exclusively on small and medium companies just like you – so we understand your needs and objectives.
As the state capital of South Australia and the fifth largest city by population in Australia with c.1.3 million people, Adelaide is certainly a key area for Waster. Waster is proud to be able to offer a diverse range of waste collection Adelaide services to our customers at great prices and on flexible 30 day contracts. This is a real difference in the Adelaide and South Australia garbage and waste collection market – as most other companies will seek to lock you into long term contracts with additional fees.
Waste collection Adelaide 2019 requirements
With a diverse economy and business base across the Adelaide metro region, waste collection providers must meet the needs of businesses in the prominent industries such as; health care and social assistance, retail, defense manufacturing, electronics and general manufacturing.
Waste collection Port Adelaide levy information
As in other Australian states, a waste levy is imposed by the State government on disposal of waste at landfill. You can check up to date links to the relevant State information pages through our Waste Resources page in our website.
The waste levy as per the South Australia EPA is currently set at $110 per tonne on all waste disposed of at landfill in metro Adelaide as per July 2019 (and $55.00 per tonne in non metro Adelaide).  These are significant increases on recent years – and are acting as a real tax on doing business in Adelaide.
Please note – prices will increase significantly again on 1st July 2020.
The new landfill levies per tonne will be $140+GST per tonne in metro Adelaide and $70+GST per tonne outside the metro region.
A portion of the funds collected is transferred to the State Waste to Resources Fund which Government agency Zero Waste SA uses for its environmental objectives. The imposition of this levy increases the real costs of operation for businesses in Adelaide and makes recycling Adelaide even more important. You can check a recent blog we published on whether it is realistic in 2019 to get free cardboard recycling.
Recycling opportunities for business in Adelaide
As an advanced industrial economic region, you would be correct in expecting Adelaide to have advanced recycling facilities. The ResourceCo facility in Wingfield is one example of that where dry general waste can be turned into alternative fuels and hence displace carbon emissions (check out a video below on this facility).
The theory here is that carbon or methane that would otherwise be emitted by the decaying waste in landfill is now utilised for burning to create energy. We, as a society thus need to utilise less carbon based fuels to produce the energy required.
Arrange Adelaide waste management online
Through Waster you can arrange all your waste bins Adelaide management and recycling services online, our services cover general waste, recycling, sanitary bins services, confidential paper disposal, organics, grease trap service etc. Pretty much all your waste collection needs can be managed in our online shop.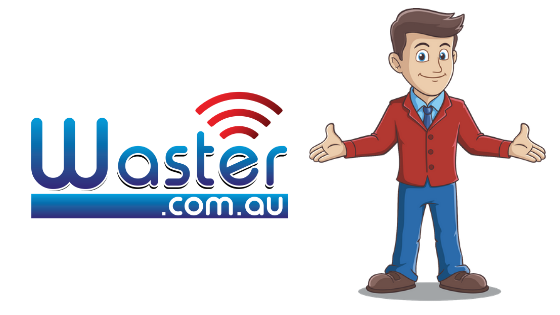 Our services are all on a 30 day flexible contract basis – where you can cancel at any time and for any reason (or no reason) by simply providing us with 30 days written notice (and yes, an email is sufficient).
You should note that our pricing as per the online shop will not be increased on 1st July like many suppliers tend to do. In fact, you may have found your way to this page after receiving notification of a substantial increase in your garbage collection or rubbish removal Adelaide costs.
Bin Collection Adelaide: where does Waster operate in your city?
Waster provides comprehensive services throughout the Adelaide metro region. The postcodes we services are as follows:
Postcodes: 5000, 5006, 5007, 5008, 5009, 5010, 5011, 5012, 5013, 5014, 5015, 5016, 5017, 5018, 5019, 5020, 5021, 5022, 5023, 5024, 5025, 5031, 5032, 5033, 5034, 5035, 5037, 5038, 5039, 5040, 5041, 5042, 5043, 5044, 5045, 5046, 5047, 5048, 5049, 5050, 5051, 5052, 5061, 5062, 5063, 5064, 5065, 5066, 5067, 5068, 5069, 5070, 5072, 5073, 5074, 5075, 5076, 5081, 5082, 5083, 5084, 5085, 5086, 5087, 5088, 5089, 5090, 5091, 5092, 5093, 5094, 5095, 5096, 5097, 5098, 5106, 5107, 5108, 5109, 5110, 5111, 5112, 5113, 5114, 5115, 5116, 5117, 5118, 5120, 5121, 5125, 5126, 5127, 5131, 5132, 5133, 5134, 5136, 5137, 5138, 5140, 5141, 5142, 5144, 5150, 5151, 5152, 5154, 5155, 5156, 5158, 5159, 5160, 5161, 5162, 5163, 5164, 5165, 5166, 5167, 5168, 5169, 5170, 5171, 5173, 5174, 5950.
Our service area covers from Evanstown and Buckland Park in the north, to Sellicks Beach and Ashburne in the south. Our service area (at the same metro pricing) goes inland to Lenswood.
Please check the postcode listing here or contact us if you have any queries.
Takeaway on your bin services options
Whether you are a new business seeking low cost waste collection Adelaide services or an established business seeking an alternative supplier or just competitive price quote – Waster is very well positioned to help your business save money on Financial Year 2019/2020 and beyond.
See our blog on waste management Adelaide – for why the SA Capital is the greenest city in Australia.