Waste Collection Brisbane: Why Choosing A Reputable Provider Is Vital
Commercial waste collection Brisbane: as with anything in business or in life, shopping around and choosing a qualified and competent provider for any service is very important – but you need to know at least a little bit about the service or product you are purchasing.
In waste collection Brisbane services this will save your business money in the long term (and growing every year due to the reintroduction of waste levies in mid 2019) and also help the environment.
Who is Waster then?
Waster offers a revolution in waste management and recycling in Australia for small and medium business customers – check out our commercial waste collection Brisbane services and prices by accessing our online portal below:
Rubbish collection Brisbane – beware unscrupulous operators!
Like any industry – the waste industry has plenty of unscrupulous operators (and they do not all have to look like or sound like Tony Soprano) and they are best avoided.
The Sydney Morning Herald reported on a Queensland Government crackdown on unlicensed operators in early 2017. We quote from the article below:
"Authorities have cracked down on rogue waste management operators in Queensland, including the unlicensed transport of asbestos, chemicals and waste oil."
"A special compliance operation – named Operation TORA – targeted unlicensed waste management operators across Queensland."
"So far, the operation has led to 54 enforcement actions against 46 unlicensed operators."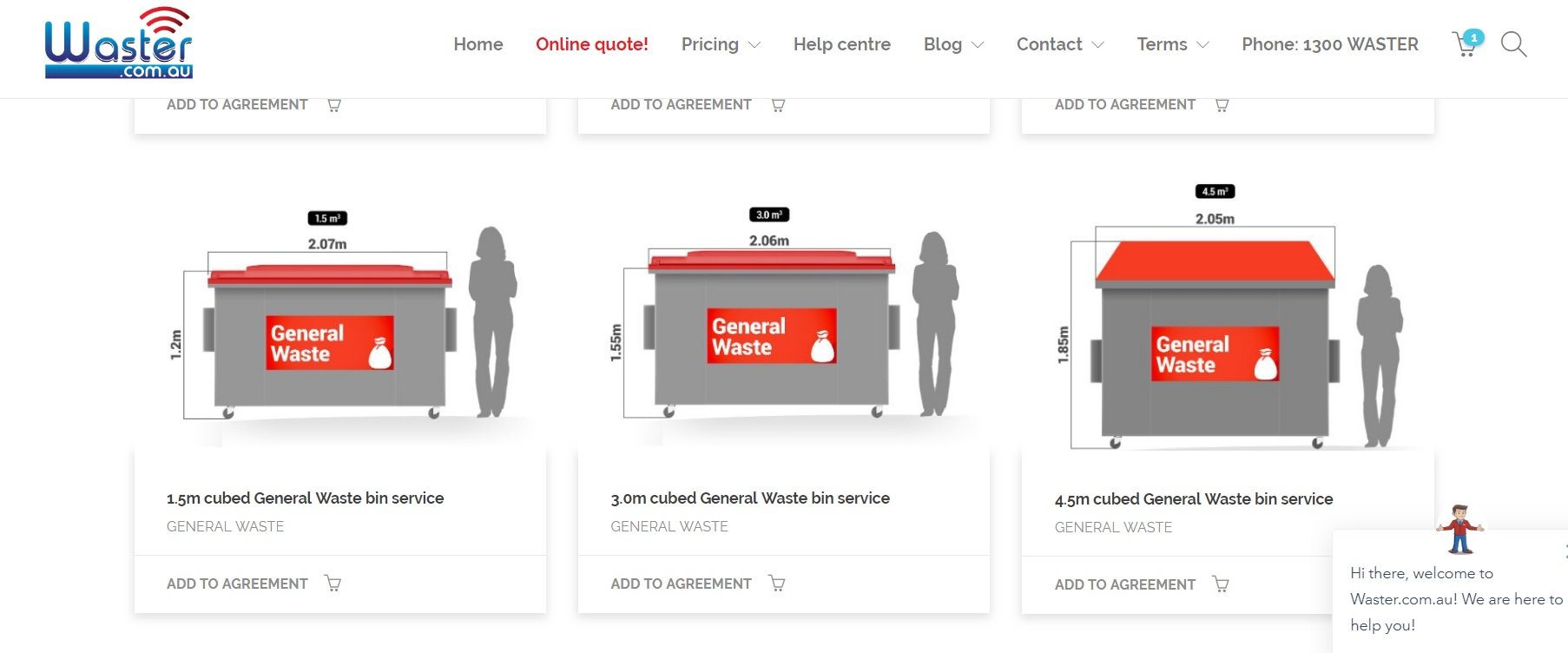 "While most businesses do the right thing, it's important to have good compliance programs to ensure there is a level playing field and appropriate environmental protection," Dr Miles said.
"Rogue operators who seek to avoid licensing and regulated requirements aren't engaged in fair competition with other employers and they're putting the community at risk."
"This can have a serious consequence, for example, if an operator doesn't store or dispose of regulated waste with the proper controls in place it could lead to spills or leakage resulting in serious damage to our environment."
The last thing your business needs is to have a damaged reputation from your waste ending up in the wrong place. Reputation damage can be very costly to any business – whether big or small.
Avoid problems by choosing a fully licensed, insured and reputable provider
Waster believes in providing customers and potential customers with the right information to make the best decision for their business – whether choosing Waster or another licensed and high quality waste provider. At the end of the day, a little bit of consideration at the beginning when looking at a waste and recycling contracts or changing waste suppliers can be very beneficial in the long term.
There are many questions to ask any Brisbane waste company prior to services
Rubbish collection Brisbane Christmas – always ask which days the company will provide services on over Christmas or other public holidays such as ANZAC Day, Australia Day. You do not want to be stuck at your busiest time (say if you are a cafe or restaurant) with no services!
You should also ask if you will be hit by a surcharge for rubbish collection Brisbane services – note: Waster never charges surcharges for holidays etc.
Is your waste collection Brisbane company fully insured – at the end of the day – trucks and commercial metal waste bins are very heavy – and sometimes accidents happen.
Most accidents are things like damage to fences, walls etc – and it is good to know the business is fully insured.
Where does your waste go – if you are handling asbestos etc – it can be a good idea to know where the asbestos is disposed off – just so you can rest easy everything is being treated correctly.
See our blog on skip bin hire Brisbane and garbage collection Brisbane.
Conclusion on waste collection Brisbane
Asking a few questions – and knowing what to ask – before you sign up to any contract – whether long or short term – is always a sensible idea.
It is best to avoid any issues from the get go – and save yourself stress later on.
Please check out our other blogs or chat to our friendly customer service team if you have any questions.