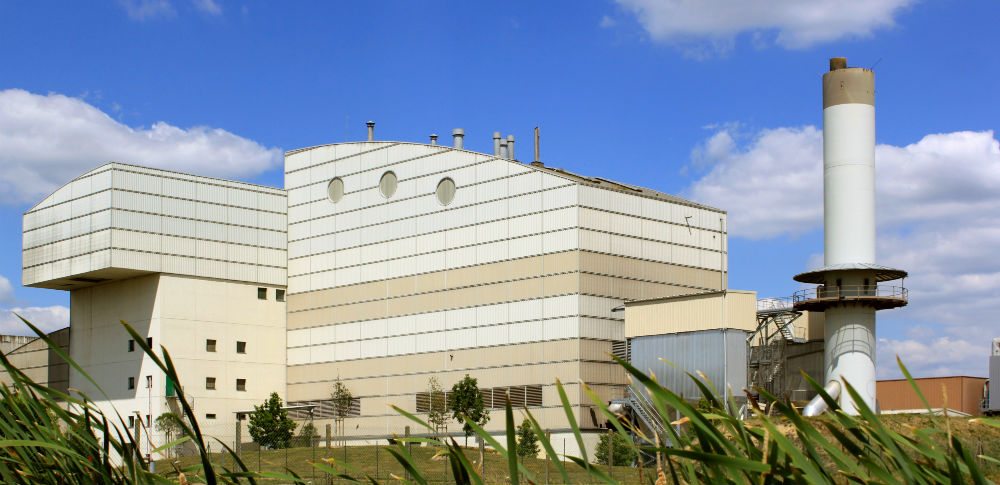 Waste Collection Sydney: An Alternative Solution For The Future?
Waste collection Sydney: we have covered how landfills are the end destination for general waste in Sydney (and across Australian cities) and have discussed the increasing costs associated with disposal at landfill  – through government levies and shortage of landfill space accessible to our major metros.
In this blog we look at the alternative treatment of waste incineration – which is popular in many countries around the world.
Waster offers low cost and flexible (30 day rolling agreements – pay as you go) for waste and recycling services to small and medium Australian companies.
Check out our services, prices and options through our online waste shop – press the blue button!
Waste collection Sydney – can incineration be an alternative?
The metro area of Sydney currently does not utilise incineration of general waste – and currently favours landfill such as that at Eastern Creek (note medical waste disposal can be incinerated currently).
Historically Sydney relied on incineration of waste at two sites – in Pyrmont and also in Moore Park.
See a very interesting article on the Pyrmont incinerator here.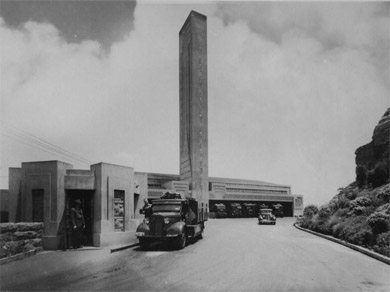 "The incinerator was operational until 1971. When it was decided to raze the stack, there was a push to preserve the building, just as a similar Burley Griffin-designed incinerator in Willoughby had been converted into a restaurant."
From Wikipedia: "Incineration is a waste treatment process that involves the combustion of organic substances contained in waste materials. 
Incineration and other high-temperature waste treatment systems are described as "thermal treatment".
Incineration of waste materials converts the waste into ash, flue gas and heat."
"Incinerators reduce the solid mass of the original waste by 80–85% and the volume (already compressed somewhat in garbage trucks) by 95–96%, depending on composition and degree of recovery of materials such as metals from the ash for recycling. 
This means that while incineration does not completely replace landfilling, it significantly reduces the necessary volume for disposal".
"Waste combustion is particularly popular in countries such as Japan where land is a scarce resource. Denmark and Sweden have been leaders in using the energy generated from incineration for more than a century, in localised combined heat and power facilities supporting district heating schemes. 
In 2005, waste incineration produced 4.8% of the electricity consumption and 13.7% of the total domestic heat consumption in Denmark. 
A number of other European countries rely heavily on incineration for handling municipal waste, in particular Luxembourg, the Netherlands, Germany, and France."
See our blog on waste removal business for update on Swedish incineration approach.
Could incineration make a return to waste collection Sydney?
In recent years there has been more discussion around building new incinerators – a proposal for Eastern Creek in Sydney's West has been covered in the papers with concern from local residents.
Quoting the Sydney Morning Herald: "The Next Generation NSW Energy from Waste Facility, proposed for Honeycomb Drive, Eastern Creek, will generate electrical power from uneconomic residue waste that isn't salvageable and which would otherwise be landfill."
As Sydney grows – this will likely be a debate that will reappear. See our recent blog on complaints against truck drivers and rubbish collectors in Brisbane rubbish removal.
See some ideas for the future of the sector in best waste management.
Conclusion:
Many countries around the world have chosen incineration as a viable waste management strategy and part of the future of recycling. This is of course of extra importance given the restrictions on exporting of recycling and waste to China (due to enhanced acceptance criteria).
Australian cities will need to come up with long term and viable recycling, resource recovery and waste collection strategies – that do not rely on export overseas.
See a blog on how organic waste can also produce energy.
See a short video below on why Sweden is so committed to incineration of waste – that they actually buy trash from other countries.